Top 10
Sacramento

Accounting Firms & Certified Public Accountants
Top Best
Accounting Firms & Certified Public Accountants
If you run a business in Sacramento, then you will understand how important managing your money is. Every day, owners just like yourself are turning to online search engines for Sacramento accounting firms.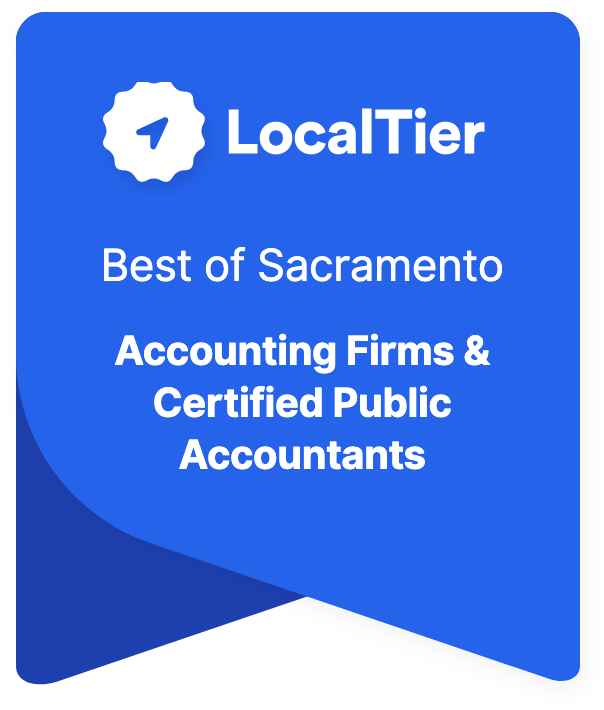 Hire the Best Sacramento Accountants
Finding one that you can trust with all your financials is daunting. It is essential to take your time and find experienced Sacramento accounting firms who will be an asset to your company. We have compiled a list of the top accounting companies and firms near Sacramento to help assist in your hunt.
Sacramento Accounting firms allow you to spend more time on daily operations while still achieving maximum growth and profitability. There are many regulations you must follow and taxes to pay both on the local level and state and federal. Accountants understand the struggles and know that time is money. Good Sacramento Accounting firms will put your mind at ease and lets you focus where you need to.
Sacramento Accounting Firms & CPAs
While this list of Sacramento firms has several options to start the search, it is essential to do your own research as well. Visit the online websites and look at their rates and procedures. Find out what they specialize in because some Sacramento Accounting Firms will focus on taxes only. You want someone available all year long and not just during tax season. Finally, look for reviews online to spot any potential red flags.
After you have done background searches on each Sacramento Accounting Firm, you are ready to set up consultations. Most Sacramento Accounting Firms will offer a free consultation where you can discuss your needs and ask any hard questions you may have. Never hire Sacramento Accounting Firms on a whim. Take your time and make sure you are comfortable before signing any contract in Sacramento. Remember, you are entrusting each Sacramento Accounting Firm with your financial logs and tax work.
Our Selection Criteria
Each business is graded according to the following criteria:
Qualification
How qualified are they to do the work in their chosen field? Do they have any licenses or certifications?
Availability
Are they open during normal business hours? Are the hours clearly posted on their website and at their actual storefront?
Reputation
What are others saying about them? How well-known are they in the community?
Experience
How many years have they been in business? Have they won any awards or accolades?
Professionalism
How do they treat their customers? Are they courteous?
Contact The Best Accounting Firms in Sacramento
These top accounting firms in Sacramento are great for those looking for a new accountant and need a place to start. You will want to visit Sacramento sites to gather basic information. After doing some research, you will want to narrow your options to the top three or four Sacramento Accounting Firms. Next, you will want to reach out to them to set up a consultation to determine if they are a match for your business. Most Sacramento Accounting Firms will offer the consultation free of charge, so make sure you consider that. Just as your time is money, so is theirs. You don't want to contact Sacramento Accounting Firms that are not compatible.
There is nothing worse than hiring a Sacramento accounting company that is not sure how to manage your business correctly, or they do not offer all of the services you need. You spend more money if you have to hire more than one accountant, but you also have to schedule meetings to have everyone work together in Sacramento. Therefore, make sure that you look for someone who can fully support you during your research process. You will also want to find out how much control you still have in the decision-making process.
Sacramento accounting firms go beyond taxes and financial growth. They will become part of your work family and help relieve the responsibility of your daily workload. They can fill out paperwork and keep your business in compliance with all levels of jurisdiction. In addition, they will know where to find grants and loans from banks that you may not be aware of. This list gives you a place to start so you can stay ahead of your competition and feel comfortable knowing you are running at optimum levels.