Top 10
Sacramento

Landscaping Companies & Landscapers
Top Best
Landscaping Companies & Landscapers
Do you want your garden and lawn in Sacramento to look good? Hire a professional landscaping company to do the job. Sacramento is teeming with talented and highly skilled landscapers who will turn your garden and lawns into your own little paradise.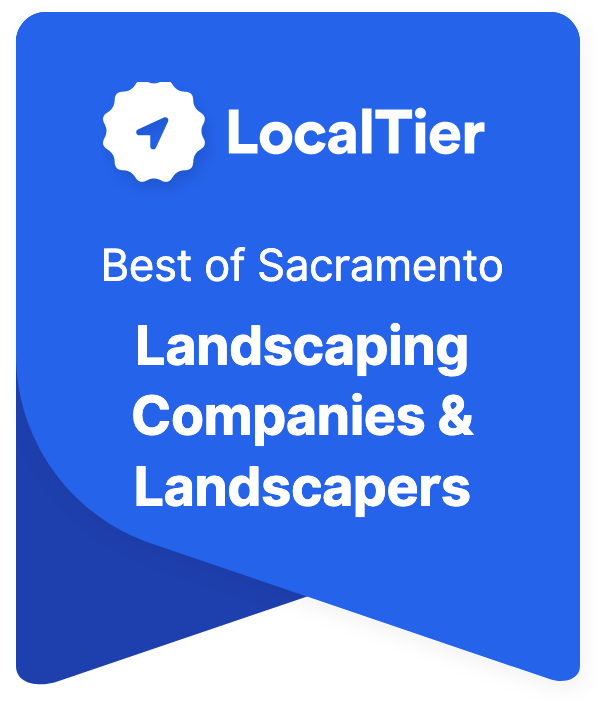 Find here The Best Landscaping Companies & Landscapers in Sacramento
Landscaping is not a simple task to undertake. Your chosen landscaper must have a keen eye for details, and creative touch for design. A mixture of skill and passion can produce the most beautiful landscape for you. This job calls for only the best landscaping company in Sacramento.
If you need a professional landscape contractor to put your plants and garden in order, there are several trusted landscaping companies in Sacramento that can do your landscape design, maintenance, irrigation, and lighting. In this field, Sacramento has a pool of talents.
These landscaping companies can do work for both residential and commercial properties. Gathered here is a list of the best Sacramento Landscaping Companies & Landscapers. Choose among these equally talented and highly skilled landscaping contractors. They can do all the works for your garden and lawn. These landscaping companies are passionate about helping their customers to achieve their desired landscaping designs. Just let them know your landscaping ideas and expected outcome, and they will do just right that. These landscaping contractors strive to always deliver the best results. They aim to create beautiful landscapes without breaking the bank. You just need to let them know what your working budget will be and the specific designs that you have in mind. It will be best to also hire a landscaping contractor near you to do your lawn care and landscaping requirement. This will be for ease of transport and for regular maintenance of your landscaped garden and lawns.
Their scope of service is to create natural-looking, low-maintenance water features like ponds, waterfalls, and fountains. Aside from lawns, these landscaping companies can also work on paver patios and walkways, fire pits or fireplaces, outdoor kitchens, indoor gardens, and courtyards. They also provide services to apartment communities.
Sacramento best landscaping companies all offer a wide array of landscaping services like lawn mowing and renovation, fertilization and weed control, spring and fall clean up, setting up of home insects, mosquito, and other insects' controls, outdoor pest control, landscape lighting, and even the installation of seasonal displays.
As water is very important in any landscaping job, these Sacramento landscape companies also do drainage, lawn irrigation, and even snow removal. Worry no more for those gardening and landscaping woes. You got these highly skilled landscaping contractors to provide you with high-quality, seamless, and well-rounded landscaping services tailored to your specific requirement. Hire the best landscaping companies in Sacramento to get your money's worth. Seeing these landscaping contractors turn your lawn and garden into a work of art will truly amaze you. Once they get on doing their job, they will never cease to strive for excellence. This is the reason why there are many well-done and neatly designed lawns and gardens all over Sacramento.
Our Selection Criteria
Each business is graded according to the following criteria:
Qualification
How qualified are they to do the work in their chosen field? Do they have any licenses or certifications?
Availability
Are they open during normal business hours? Are the hours clearly posted on their website and at their actual storefront?
Reputation
What are others saying about them? How well-known are they in the community?
Experience
How many years have they been in business? Have they won any awards or accolades?
Professionalism
How do they treat their customers? Are they courteous?
Now You Are Ready to Hire the Best Landscaping companies in Sacramento
Everyone wants to have a beautifully sculpted and well-manicured lawn and garden. If this is one dream that you want to be realized, get the services of the best landscaping company in Sacramento. They will surely meet or even exceed your expectations. You can also do your own research about these landscaping companies to know what their satisfied customers are saying about the recent landscaping jobs that they had.
Landscaping work can only be successful if you and your chosen contractor will have an open flow of communications. The best landscaping contractor must be open to suggestions and ideas. They should also properly consult their customers for any unforeseen changes and adjustments, be it in design or specifications. Any changes on the landscaping contract that you both agreed on must be discussed properly. Trust and confidence in your chosen landscaping contractor can go a long way. No need to worry as Sacramento has a lot of qualified and highly skilled landscaping contractors who can do wonders for your lawns and garden.
Nothing beats having the best-looking lawn in the neighborhood. You will surely take pride in having your own piece of paradise right outside your doorsteps.