Top 10
Sacramento

Advertising Agencies & Digital Ad Firms
Top Best
Advertising Agencies & Digital Ad Firms
Looking for a creative advertising and marketing campaign in Sacramento? Every day, Sacramento businesses and executives search for "advertising agencies near me". We have selected the best Sacramento digital marketing companies for you.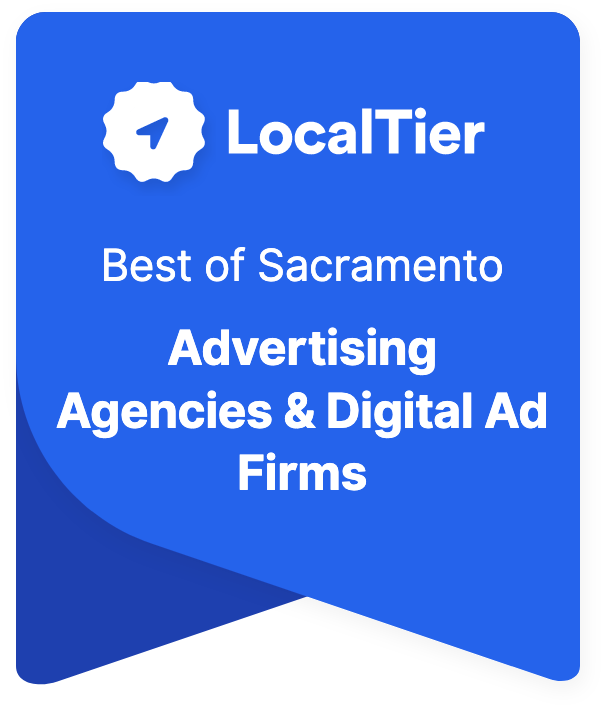 Best Sacramento Advertising Agencies
Advertising and marketing is already a familiar modern phenomenon. We see ads every day: on the TV screen, browsing websites, social networks, standing in traffic. Our attention is attracted by billboards with bright signs, promoters give us leaflets from the store with valid discounts. Some entrepreneurs and managers do not understand much about advertising and marketing activities, and advertising agencies come to their aid.
The activity of advertising agencies in Sacramento is to help the customer choose the right strategy for promoting goods and services. Through agencies, many establish contact with the media to buy advertising and marketing space, for example. Agencies can also help you write advertising posts on social networks. They can make and post them.
Hire the Best Advertising Agencies in Sacramento
What factors can influence the choice of an agency:
The degree of involvement of the agency in its work. The initiative, coupled with experience.
High level of empathy. The client wants to feel that the advertising agency cares about him, his company, and his product and is a partner and assistant in work and not just a contractor.
Expertise not only in the field of advertising and marketing but also in the field of the customer. This is even more important than the previous two points. Without knowing the subtleties of the market, customer behavior, and trends, it is impossible to build a successful advertising and marketing campaign.
Naturally, you should pay attention to the clients of a Sacramento marketing and advertising agency, what level these companies are at, what kind of activity they conduct. It is also necessary to pay attention to the success of the agency itself. What are the volumes of its sales, who are its regular customers? Evaluate the advertising and marketing opportunities and the team. Ask for recommendations from significant advertisers.
Our Selection Criteria
Each business is graded according to the following criteria:
Qualification
How qualified are they to do the work in their chosen field? Do they have any licenses or certifications?
Availability
Are they open during normal business hours? Are the hours clearly posted on their website and at their actual storefront?
Reputation
What are others saying about them? How well-known are they in the community?
Experience
How many years have they been in business? Have they won any awards or accolades?
Professionalism
How do they treat their customers? Are they courteous?
Contact the Top Sacramento Advertising Agencies
Now you know the best Sacramento advertising companies. Now let's talk about creativity and the human factor.
One of the problems in modern advertising is the lack of a creative approach to solving advertising problems. There are two types of Sacramento advertising companies: conservatives and creatives. Conservatives are those people who act purely according to the textbook of some marketing guru, work on the principle: "This has already been tested, it will work." Supporters of creativity are people who consider everything around them bland and ordinary. In addition, they strive to create real advertising masterpieces.
The advertising specialist who belongs to one of these types is terrible. It is essential to combine these two qualities when conservatism and creativity are present to a helpful extent.
There is a critical thing in advertising: advertising can be creative but not be sellable! Advertising should sell the product. This is its primary function. Creative advertising can sell, but how to submit it is already an art.
The personality of an entrepreneur, a person who is the creator of the advertising agency itself, is significant when choosing an agency. After all, it is this person who directs and directs his employees.
One of the most important factors when choosing an advertising agency is that the agency belongs to the professional community, to advertising associations, of which there are plenty in the United States. Those companies that unite into professional associations are companies that can really meet all advertising standards. True professionals in their field always join a community. It is necessary to familiarize yourself with the quality rating of advertising agencies and check the availability of a quality certificate. Associations and unions issue quality certificates to industry leaders whom we have selected in Sacramento.