Top 10
Sacramento

Bankruptcy Lawyers
Top Best
Bankruptcy Lawyers
Are you searching for the best bankruptcy lawyer in Sacramento? A lot of people are now browsing online looking for the most credible lawyers nearby who can assist them in filing for bankruptcy.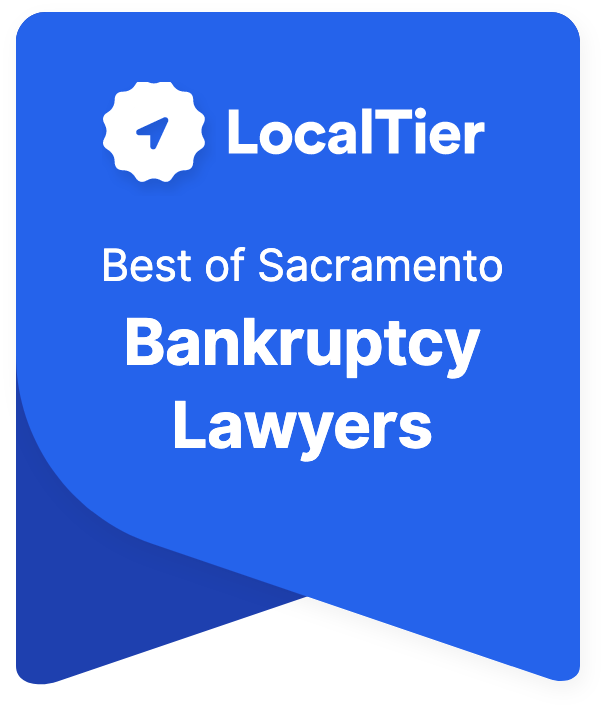 Sacramento Bankruptcy Lawyers
Why do you need to file for bankruptcy? The most common reasons are medical, or sickness-related, job loss or reduced income, divorce, or separation, rising debts, excessive use of credit, and emergency expenses. Many are also due to poor financial management related to student loans or unplanned home or car purchases. There may be other options to ease these financial burdens away, but most people are choosing to go through the bankruptcy path. Deciding to take this route is hard. Filing for a bankruptcy case can be a very crucial decision. You cannot do it alone. You need someone to assist you with all the legal aspects involved. Once you decide to file for a bankruptcy case, you may start to look for the best bankruptcy lawyer nearby. Searching for the best bankruptcy lawyer may not be that hard. Choosing the best one to work with you seamlessly in filing for this bankruptcy case will certainly make a difference.
Best Bankruptcy Lawyers Near You
Bankruptcy is not an easy way out. Any bankruptcy case can be complex when not handled properly. Finding the best bankruptcy lawyer in your area may not be that hard. You can search on the internet for the best lawyers to assist you. It will be wise to seek the service of a credible bankruptcy law practitioner. Your chosen lawyer must fully understand your current financial situation. This will allow them to present the best legal route to take for your bankruptcy case. These bankruptcy lawyers will know what to do. Their range of services must be designed to help individuals and businesses in relieving them of their financial woes and burdens. To help you out in selecting the bankruptcy lawyers who can assist you, a list of the best Sacramento bankruptcy lawyers is compiled and included in this article.
Our Selection Criteria
Each business is graded according to the following criteria:
Qualification
How qualified are they to do the work in their chosen field? Do they have any licenses or certifications?
Availability
Are they open during normal business hours? Are the hours clearly posted on their website and at their actual storefront?
Reputation
What are others saying about them? How well-known are they in the community?
Experience
How many years have they been in business? Have they won any awards or accolades?
Professionalism
How do they treat their customers? Are they courteous?
Hire the Best Bankruptcy Lawyer in Sacramento
When your business is no longer earning, and debts are filing high, and when financial recovery is coming close to nil, filing for bankruptcy may be the only choice left. It is hard when your financial status goes awry. When all your financial obligations are going out of hand, opting to file for a bankruptcy case may be your last recourse. This can be one of the toughest moments in your life. But things are not entirely hopeless. You just need to find the best lawyer to help you file your bankruptcy case. To ensure that all the legal aspects are covered, select the best bankruptcy lawyer in town. There are a lot of them in the Sacramento area. Find one that is near you. Filing for a bankruptcy case can be very difficult. You need to seek solid legal advice and guidance on how to process the case.
The law firm should have a deep and solid understanding of bankruptcy law. It is tedious and complicated. Knowing the ropes and how to go about it is an advantage. Choose a bankruptcy lawyer with relevant experience. Someone with a credible track record in handling bankruptcy cases can provide you with above-par legal services. Look for a law firm that is dedicated to helping clients, offering affordable legal bankruptcy services rates for their services. Some of these law firms also offer installment payment options because they understand what their clients are going through.
Because they know that you are in deep financial trouble, some also give out free initial consultations for your specific bankruptcy concerns. The list that we give you has the top lawyers with years of experience in handling bankruptcy cases. They are all competent lawyers located in the Sacramento area. Some of them specializes in processing bankruptcy cases. Once you avail of their legal service, these lawyers must stay with you and guide you all throughout the process. Weigh all the different options possible. Truth is, once you have successfully passed through the legal humps, you will be able to relieve yourself of all the financial stress and burdens. You just need to get the best bankruptcy lawyer to do the job. It will be an edge in this case that you will never regret.
Check this list to help you get not just the best but the most comprehensive and affordable legal assistance for your bankruptcy case. It will be to your advantage if you'll get the services of the best bankruptcy lawyer in the Sacramento area. It may also pay to do some checking online for references. Satisfied clients of these bankruptcy lawyers also post their feedback online to guide you further.