Top 10
Sacramento

Basement Finishing Companies & Remodeling Contractors
Top Best
Basement Finishing Companies & Remodeling Contractors
#

1

Rose Remodeling

Rose Remodeling is a leading remodeling contractor serving Sacramento and surrounding areas. They specialize in bathrooms and kitchens remodeling and improvement. Their experienced team has been building comfort and beautiful spaces for Sacramento homeowners for almost 20 years. The family-owned business aims to achieve the complete customers' satisfaction of the works. They never leave the house without total clean up making the renewed kitchens and bathrooms sparkling and attractive. Rose Remodeling is dedicated to meeting all wishes of their clients, seeking the balance between affordable cost and required time to repair.

9701 Dino Dr Ste 100

Elk Grove, CA 95624

#

2

America's Dream HomeWorks

America's Dream HomeWorks is a family-owned business in the home improvement area serving Sacramento and surrounding areas. They offer a wide range of home renovation services at affordable prices. They specialize in home remodeling, kitchen remodeling, bath renovation and other renovation services. They control the quality of the work throughout the whole process of implementation. Their experienced team has been renovating and improving residential homes for the last two decades. They offer professionally driven services and high-quality building materials for all their customers. Their primary goal is to meet all wishes of the customers.

7115 Watt Ave, Ste 100

North Highlands, CA 95660

#

3

Good Life Construction

Good Life Construction is a prominent dry rot repair and exterior renovation contractor serving Sacramento and surrounding areas. They specialize in wood and dry rot repair, siding and decking repairs and fire restoration. They have been in this industry for over 25 years. Their experienced team provides the best possible service after termite damage. They focus on your customized requirements and never leave the project without the complete satisfaction of the customers. Their exteriors serve residents for years, which is their pride and best recommendation. Good Life Construction offers free consultations and high-quality designs for all its customers.

3720 Madison Ave Ste 250

North Highlands, CA 95660

#

4

Palmer & Sons Construction

Palmer & Sons Construction is a reliable family-owned remodeling company in Rancho Cordova. They specialize in kitchen remodels, bath renovation, windows and roof design, installation, and maintenance. They have been working in the market for over 35 years, providing contemporary materials and technologies. Their experiences staffs aim to help people in remodeling their homes. Palmer & Sons Construction strives to make people get rid of their worries and frustrations about bad weather, heavy rains, or strong winds. They never leave their customers without complete satisfaction following the reputation of the best local remodeling company.

#

5

Herrada's Concrete

Herrada's Concrete is a prominent and highly reputed concrete contractor in Sacramento. They specialize in beautiful and affordable concrete construction for both individuals and commercial customers. Their experienced team provides detailed plans of the concrete installation projects based on features of the customers' houses. They design and implement driveways and sideways, retaining walls and pool decks. They do broom finish, color any surfaces, and stamp concrete objects following all needs and requirements of their customers. Their highly-skilled staffs offer warranty and unbeatable quality of their works.

3413 25th Ave

Sacramento, CA 95820

#

6

Grandpa's Truck Construction Services

Grandpa's Truck Construction Services is one of the best builders, painters, and contractors in Sacramento. They specialize in indoor remodeling rooms, firstly, kitchen and bathroom areas. Their professional team provides fire and water damage restoration services. They strengthen the house water lines to avoid breaks and flooding. They give warranty for their works to customers and confirm it by extensive experience. They communicate with insurance companies if some issue happens to their customers and provide an independent estimation of the damage and cost of repair.

#

7

Shaver Construction

Shaver Construction is one of the best Sacramento remodeling companies. They specialize in tiling, roofing, sidings, and covering objects both inside and outside. Their experienced technicians design the current projects for the most demanding customers. They always use only safe and reliable materials and technologies to provide a high quality of results. They offer renovated and new constructions in kitchens, bathrooms, rough framing, and door installation for Sacramento homeowners. They provide an endless variety of works at a competitive price and high implementation level. Their team does everything to reach the complete satisfaction of their clients.

#

8

C C Construction

C C Construction is a leading and highly reputed contractor in Rancho Cordova. They specialize in high-quality remodeling services, outdoor and indoor. They have been working in the market for almost a decade and always meet the needs and requirements of their customers. They provide free consultations on remodeling and repair projects, both big and small. They are happy to answer their customers through phone or email. They always offer fair prices and earn their reputation due to the honest attitude to their customers.

#

9

NorCal Ram Jack

NorCal Ram Jack is a reliable and trusted contractor in Sacramento. They specialize in the foundation, walls, and roof repair. Their experienced team has been working for the customers' comfort and safety for almost 25 years. They provide services repair for the base and foundation of any buildings. Their primary concept is to do the work right and on time. They will be happy to give consultations about the sign of the possible damage and ruin of the foundation. Their professional technicians offer the best solutions to strengthen the house.

430 Lea Way Ste B

Sacramento, CA 95815

#

10

Yancey Company

Yancey Company is a family-owned comprehensive contractor in Sacramento. They have been remodeling and reengineering houses for almost 75 years. They specialize in windows installation, patio coverings, wall repair, and other outdoor works. Their highly professional team provides the most reliable and timely checked solutions for their customers. They install walls, fences, windows, and pools sustainable to the temperature changes and strong winds. They protect their customers from the emergency providing safe and lasting outdoor works. Yancey Company offers excellent services at a reasonable price.

8250 Alpine Ave Ste E

Sacramento, CA 95826
Are you looking for someone in Sacramento to perform basement finishing work and want to choose the best remodeling contractors? For any house, the basement is its basis. The correct operation of the premises affects the condition of the house's foundation, the existing overlap between the basement and residential premises. The area that can be used in various ways also has an impact, which also affects the finishing of the basement walls.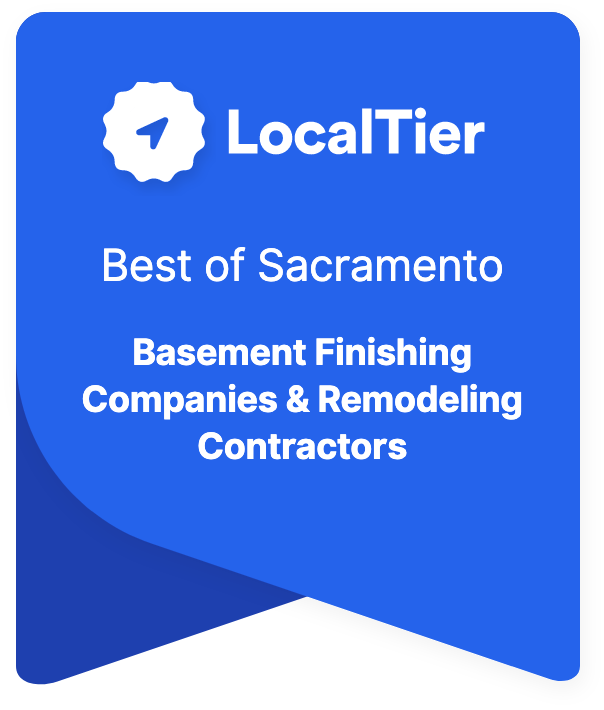 Finding the Best Sacramento Basement Finishing & Basement Remodeling Companies
Basements have a variety of purposes, for example:
• Place a storage room; • Organize laundry and drying of laundry; • Arrange a sauna; • Build a workshop; • Arrange a storage space for the car; • Even create a room for temporary and sometimes permanent housing.
A renovated basement in Sacramento and remodeling contracrtors will increases the value of the house, and your investment will pay off. In addition, an excellent remodeling of basement can be used for various needs.
Interior decoration and remodeling of the basement is a simple work, but responsible, since this type of premises is very different from ordinary living rooms. The process has its own characteristics, so you need to choose and, following the recommendations, carry out the work correctly.
Sacramento Basement Finishing Experts
Basement finishing work can be divided into three stages:
• Creating a moisture-proof layer; • Decorative surface finishing; • Creating and checking the ventilation operation.
With high water pressure, you will need to create a drainage system. Otherwise, no treatment will provide long-lasting protection. You will need to lay drainage pipes and bring them to the collector. The walls of the basement are subject to insulation from the inside and outside. The right choice of insulation is half the success when decorating the walls of such a room since it will also ensure the energy efficiency of the house.
Next, you should choose materials for finishing and leveling the walls. Then select the paint. The right choice of materials and a list of works will help the basement finishing companies from Sacramento presented below.
Our Selection Criteria
Each business is graded according to the following criteria:
Qualification
How qualified are they to do the work in their chosen field? Do they have any licenses or certifications?
Availability
Are they open during normal business hours? Are the hours clearly posted on their website and at their actual storefront?
Reputation
What are others saying about them? How well-known are they in the community?
Experience
How many years have they been in business? Have they won any awards or accolades?
Professionalism
How do they treat their customers? Are they courteous?
Hiring Basement Finishing Remodeling Contractors in Sacramento
Sacramento basement finishing and remodeling contractors will allow you to increase the cost of the house. We offer some tips on how to specialize the basement for various types of activities:
For the storage room, it is necessary to organize it correctly. Divide into zones. If different items will be stored here, equip the compartments with suitable storage devices – shelves, racks, brackets, drawers. It is necessary to organize and maintain acceptable conditions for saving here.

Technical room – here they place the maintenance equipment of the house: transformers, boiler, generator, switchboard. Here you can also put a washing machine, dryer, ironing press. If the house owner is fond of carving wood or metal, collects models of caravels or drones, it is also better to arrange a workshop in the basement for remodeling.

Gym - such a room is very undemanding to finish. It is easy to find exercise equipment, a horizontal bar to free up an area for yoga classes, or an incendiary Zumba in such a spacious room. However, there is also a limitation: the height of the basement should be sufficient – at least 2.2 m for remodeling the structure.

Recreation area – sauna, steam room, sometimes even a mini-pool. The latter option requires a serious overhaul, but it is not so difficult to make a sauna. In an underground room, the temperature is easier to maintain, so less electricity will be required for the bath operation.
Sacramento basement finishing and remodeling will be more difficult and expensive when turning the latter into a living room. It is impossible to organize a bedroom or a children's room here, but a living room or a particular game room is entirely allowed. A great idea is a billiard room, a tasting room combined with a wine cellar.
Thus, you cannot just make repairs but expand your living space. Sacramento basement finishing companies and remodeling contractors will help you with this.