Top 10
Sacramento

Blinds, Shades & Window Treatment Companies
Top Best
Blinds, Shades & Window Treatment Companies
Are you looking for beautiful and tight blinds, shades or window treatments in Sacramento? We have selected excellent window treament companies for you that will help decorate your home.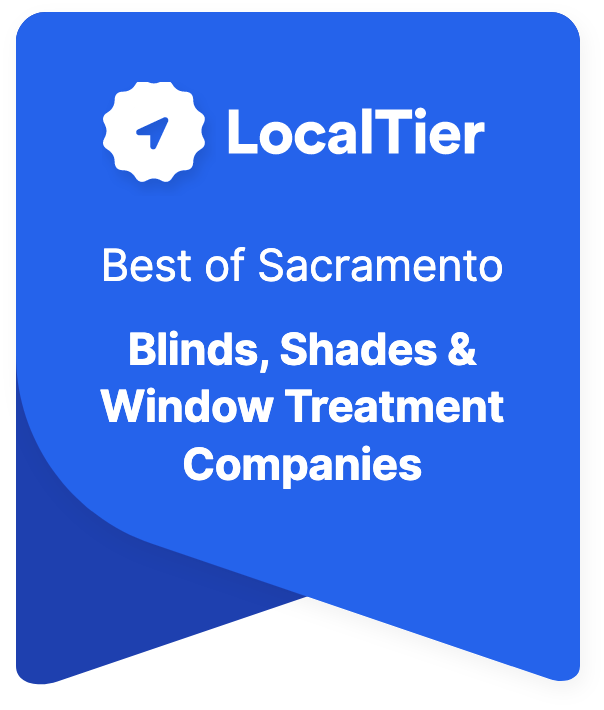 Sacramento Window Treatment Companies
Blinds, shades, or other window treatments are now actively used for the arrangement of apartments and houses. They take up a minimum of space and perfectly cope with protection from sunlight and prying eyes. Most importantly, they can become interior decoration, take at least photo blinds. Today, the buyer is offered blinds, shades and window treatments of different designs, materials, and colors, and the most comprehensive assortment turns into real torture for an unprepared person.
It is better to make a purchase fully armed, and for this, it does not hurt to figure out how to choose blinds or shades for windows, what advantages and disadvantages their different types have, and which window treatment option will be the best in each specific case.
Modern blinds, shades and window treatment have the following advantages:
Space-saving and lightweight of the structure;
Practicality and ease of operation;
Functionality;
Extensive possibilities for regulating the flow of sunlight;
Easy to care for.
Best Blinds, Shades & Window Coverings in Sacramento
Blinds confidently compete with the usual types of curtains and often win in this competition. We are used to the fact that blinds consist of thin interconnected slats. Depending on their location, the blinds are divided into vertical and horizontal. In addition, the group of blinds often includes structures in which a solid fabric cloth is used instead of lamellas. These are roller blinds and pleated curtains.
For the manufacture of blinds, plastic, metal, fabric, wood, or bamboo can be used.
The design and type of window treatment material used significantly affect the features and scope of use of blinds. You may need a designer to choose excellent blinds. A multi-factor option is also possible when two or more materials are combined at once. We recommend you view the list of Blinds, Shades & Window Treatment Companies in Sacramento that we have selected for you.
Our Selection Criteria
Each business is graded according to the following criteria:
Qualification
How qualified are they to do the work in their chosen field? Do they have any licenses or certifications?
Availability
Are they open during normal business hours? Are the hours clearly posted on their website and at their actual storefront?
Reputation
What are others saying about them? How well-known are they in the community?
Experience
How many years have they been in business? Have they won any awards or accolades?
Professionalism
How do they treat their customers? Are they courteous?
Get The Best Window Treatments & Blinds in Sacramento
When you have read the list of blinds, shades & window treatment companies, we offer you to learn more about the types of blinds.
Vertical type. These blinds are equipped with slats of different sizes, from narrow to wide strips. This makes it possible to control the flow of sunlight entering the room and open the window opening entirely or partially. They are designed for long service life and can be installed in apartments and dachas, state institutions, and offices.
Horizontal type. Such blinds look great in addition to curtains and look good in the interior of any room. Their main advantages are reasonable cost, easy maintenance, resistance to high humidity and the sun, the ability to repel unpleasant odors, and open access to flower pots.
Roll type. Roller blinds are an exciting alternative to standard curtains, as they do not wrinkle, do not collect dust, and do not require special skills in use. They are tricky to spoil and look good on plastic windows and have a simple chain mechanism. The main advantage of roller blinds is a solid fabric that does not catch the eye when curtaining windows.
Pleated. Such blinds have a beautiful design and can be folded according to accordion, which has a good effect on their operation. They are suitable for almost any interior. These structures are easy to maintain, are not afraid of dust settling, and are treated with a unique antistatic composition, which allows them to keep the original to remain aesthetically attractive for a long time.
Electric drive. These blinds are at the peak of fashion because they do not require manual adjustment. It is enough to take the control panel and use it to adjust the height of the slats. This design does not cause inconvenience and can design almost any window, regardless of the model, texture, and materials.