Top 10
Sacramento

Chiropractors & Chiropractic Clinics
Top Best
Chiropractors & Chiropractic Clinics
#

1

Bugawan Chiropractic

Bugawan Chiropractic is a family chiropractic and sports therapy centre based in Sacramento. The founder Dr Andre Bugawan DC, more commonly known as Dr Dre, is a local Sacramento chiropractor. He specializes in treating the aches from daily life as well as sports injuries. He helps busy and active patients transition through their various roles as an athlete, parent or worker. Dr Dre uses scientific, evidence-based treatments to solve his patients' health problems. Some of the services they offer include Lower Back Pain Treatment, Neck Pain Treatment, Cranial Manipulation/Adjustment, Soft Tissue Manual Therapy among others. The customers all love Dr Dre, who they say truly cares for his patients' well-being.

5363 H St Ste A

Sacramento, CA 95819

#

2

Carmelo Bantique DC

Carmelo Bantique, DC chiropractic is based in Sacramento. It was founded in 2006 by Dr Carmelo Bantique. He has continued to grow his business into one that is dedicated to providing short-term care for patients suffering from neck and back pains. Dr Carmelo Bantique prides himself on being able to provide his patients with affordable healing solutions. Unlike a lot of his competitors who often offer long-term, high-cost treatment plans, Dr Carmelo focuses on promoting healing, ensuring you leave feeling your absolute best in the shortest time possible. They also accept insurance plan payments making them more accessible to patients. Some of the services they offer include Neck Pain Treatment, Cranial Manipulation/Adjustment, Lower Back Pain Treatment, Drop-Table Adjustment, Spinal Manipulation/Adjustment among others.

3301 Watt Ave Ste 400

Sacramento, CA 95821

#

3

Casazza Chiropractic

Casazza Chiropractic is based in Sacramento. It was founded by Dr Lance who has extensive experience in the field. Having played college football, studied Exercise Science and later studied at Palmer West College of Chiropractic, he always felt at home in the Sacramento area and started his practice in June of 2002. At Casazza Chiropractic, they pledge their commitment to helping their patients achieve and maintain an optimal level of health and wellness in all areas of their life, be it work, home or play. They have treated patients from as young as 3 years to as old as 99 years. Enjoy a friendly and professional atmosphere when visiting their offices with comfortable surroundings.

2716 V St

Sacramento, CA 95818

#

4

In Motion Chiropractic

In Motion Chiropractic is based in Sacramento and was established in 2003 by Dr Hien. Dr Hien was born in Vietnam but has spent most of his life in the Sacramento area. From a young age, he always knew he wanted to work in the healthcare field. His passion for Chiropractic grew through his mother and sister, who were involved in a motor vehicle accident and healed quickly through chiropractic care. At In Motion Chiropractic they really put their patients first and thoroughly enjoy showing them how to live the chiropractic lifestyle. They believe that one should also have the motor skills and dexterity to perform manual adjustments effectively. Furthermore, they should also have the healing intent and compassion to serve the patients.

6540 Stockton Blvd Ste 2

Sacramento, CA 95823

#

5

Just Relax Massage

Just Relax Massage has been offering a unique massage service to the people of Sacramento since 1993. Along with providing their clients with deep tissue and Swedish massage sessions, they offer several other services. Clients are able to arrange appointments to undergo cupping or a mix of Swedish and Thai therapies. No matter how long each session lasts, they ensure that they provide their clients with a unique and rich experience. This is because they take the time to listen carefully to what their clients have to say. Every session is specifically tailored to meet the client's needs and will be carried out by a highly trained massage therapist.

1103 Fulton Ave

Sacramento, CA 95825

#

6

Living Well Clinic

If you've been looking for a chiropractor or massage therapist in Elk Grove then Living Well Clinic is just the place for you. It is a part of Elk Grove Chiropractic which was established in 1979. The chiropractic care offered to patients at Elk Grove focuses on the importance of improving your health to consequently reduce the risk of pain and illness. This is very unconventional as compared to most medicine that focuses on treating a disease or illness. For the patients who may already be in pain, their chiropractic care offers unique and effective ways to provide them with pain relief. Apart from chiropractic care, Living Well Clinic also offers acupuncture services and massage therapy.

9295 E Stockton Blvd Ste 10

Elk Grove, CA 95624

#

7

Nguyen Chiropractic

Nguyen Chiropractic is based in Sacramento. It was established in 2013 by Dr The D. Nguyen. When he was young, Dr Nguyen was involved in a car accident during high school which ignited his interest in chiropractic care. His road to recovery was influenced heavily by his chiropractor during that time and made him take an interest in the profession. Starting off as a Chiropractic Assistant, he studied the way to the top finally getting licensed and opening his own practice. At Nguyen Chiropractic they want all their patients to feel at home. Some of the services they offer include Activator Adjustment, Chest Pain Treatment, Drop Table Adjustment, Extremity Manipulation, among others.

1122 Corporate Way Ste 300

Sacramento, CA 95831

#

8

Peak Family and Sports Chiropractic

Peak Family and Sports Chiropractic are based in Sacramento by Dr Charlie Brennan. They use their knowledge of biomechanical principles as well as analyze movement patterns within one's body to help them understand the root cause of the problem. They pledge to their customers to offer them the highest level of care so as to enable them to live their lives to their fullest potential. Peak Chiropractic opens its doors to everyone who wants to improve the quality of their life. They initially opened the practice to focus on athletes with sports injuries but have now grown to understand that others of various ages and activity levels also need this care.

5363 H St Ste A

Sacramento, CA 95819

#

9

The Healing Touch Chiropractic

The Healing Touch Chiropractic is based in Sacramento. Established in 1991, they have over 3 decades' experience in freeing people from pain. It was founded by Dr Darrick Lawson who is committed to promoting the wellness and health of his patients. Over the years, the company has grown to now include Dr Lawson as well as 4 other highly skilled chiropractors who work together to bring their patients better health as well as better standards of living. Apart from chiropractic care some of the other services they offer include free virtual consultations, corrective exercises, nutritional counselling as well as cervical and lumbar decompression therapy. Patients of all ages, from babies to seniors, are welcome to this community.

1919 21st St Ste 101

Sacramento, CA 95811

#

10

The Joint Chiropractic

The Joint Chiropractic is based in Midtown Sacramento. It was founded in 1999 and has over 20 years of experience in providing its patients with routine and affordable care. It is part of a chiropractic franchise with more than 600 locations around the United States. They pride themselves on being accessible to most people as they do not require their patients to book appointments or have insurance. They are also open during evenings and weekends. All their doctors are licensed professionals committed to helping their patients to take control of their health and wellness. With their gym-like membership model, they have been able to connect with millions of Americans all looking to improve their living standards.

1809 S St Ste 102

Sacramento, CA 95811
Do you have unexplained body pains that don't go away? This can be pain in the neck, shoulders, and lower back. Chiropractor's care may just be what you need. There are quite several professional chiropractic clinics in Sacramento who can help you ease out those pains.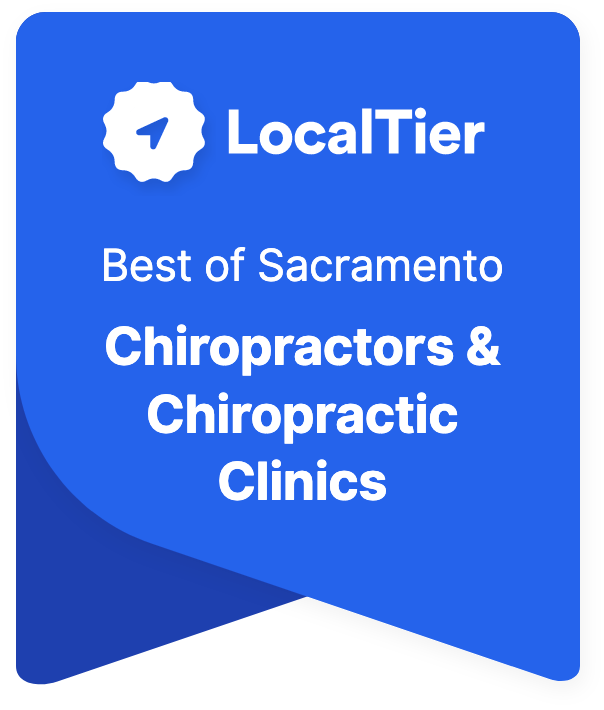 Best Sacramento Chiropractors
Whenever you feel pain in your neck, shoulder, lower back, joints, head, or in your extremities, your mind silently shouts for help. You crave for instant relief. You may need a chiropractic massage. But before considering chiropractic care, you need to consult with a physician first to know if you have other underlying conditions that are causing your pain. If you already have knowledge of your medical background and history, you may also go directly to the Sacramento chiropractor of your choice. You can consult them to know if they can provide you with chiropractic massage with your current medical condition in Sacramento.
Chiropractic massage or treatment involves flexing or stretching bones and muscles. They do this to adjust or align the spine as it is often the cause of pain for many body parts. If you are experiencing chronic or persistent pain in the neck, the lower back, or shoulder area, chiropractic massage may help you out. This pain may stem out from a misalignment of your spine and that is the one that the chiropractor needs to correct. Just make sure that the pain that you are feeling is not due to osteoarthritis as this cant be cured by a chiropractor in Sacramento.
If you have tension headaches and migraines, frozen shoulder syndrome, a chiropractor can stretch muscles in the shoulder and neck to reduce stiffness. There are many other sicknesses that can be alleviated and cured by chiropractic clinics in Sacramento. Some of them may include lack of energy, fatigue, digestive issues, muscle stress, numbness, and tingling sensations which are oftentimes caused by poor blood circulation or nerve problems.
Top Chiropractors in Sacramento To Consider
Who are those patients who cannot seek the help of a chiropractor or cannot have a chiropractic massage? These are the patients with herniated or slipped discs, arthritis, those with inborn abnormalities in their bones or body, those who have injuries such as fractures, those with osteoporosis, and those patients who have fragile health. It will be safe to get a clearance first with your attending physician before you go and have a chiropractic massage in Sacramento. You may also go directly to a chiropractor for a consultation. You can discuss with them your health condition and show them your medical abstracts.
They can help you determine if it will be safe for you to go through chiropractic care in Sacramento.
Our Selection Criteria
Each business is graded according to the following criteria:
Qualification
How qualified are they to do the work in their chosen field? Do they have any licenses or certifications?
Availability
Are they open during normal business hours? Are the hours clearly posted on their website and at their actual storefront?
Reputation
What are others saying about them? How well-known are they in the community?
Experience
How many years have they been in business? Have they won any awards or accolades?
Professionalism
How do they treat their customers? Are they courteous?
Now You Are Ready to Work with The Best Chiropractors in Sacramento
People are now looking for the best chiropractors near them. Thus, recent studies show that several online searches go for "chiropractor care", "chiropractor massage", or "a chiropractor near me". They are looking for a natural cure for their pain and, they are hoping to find this in chiropractic care in Sacramento. Fact is that chiropractic clinics can really help them in many ways.
When you hear your bone crack during a chiropractic care and massage session, you'll know for sure that your pain has gone away. Chiropractic care provides for an alternative form of healing, and this favors some people who want to have their wellness done naturally.
If you are set and decide to avail of chiropractic care, a list of the Top 10 Best Sacramento Chiropractors & Chiropractic Clinics is included in this article to serve as your reference. This can be a handy guide to help you choose the best chiropractic practitioner in the Sacramento area. It will also help to check on the chiropractic clinics patient reviews as they will provide you with an insight into the kind of service that these chiropractic clinics provide. One advantage of chiropractic care is that it is naturally done and does involve taking any medications or surgery.