Top 10
Sacramento

Commercial Construction Companies & Contractors
Top Best
Commercial Construction Companies & Contractors
Are you looking to expand your business or need a place to startup in Sacramento? You are going to want a commercial construction contractor on your side. There are dozens of contractors in Sacramento area, so how do you make sure you get the best one?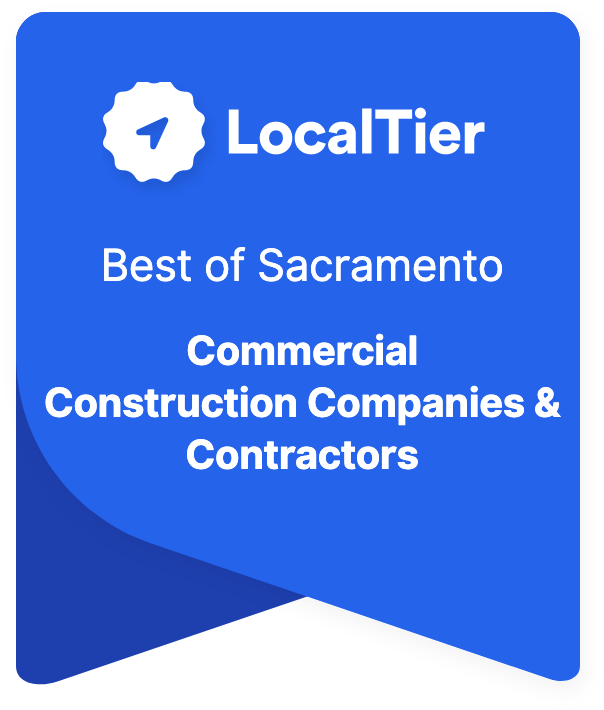 Sacramento Commercial Construction Companies
We have compiled a list of the top commercial construction companies in Sacramento to help begin the selection process. You will have the tools and resources to find the perfect match for your job. The more complicated part comes with extensive research into each construction companies to know which one to enter an agreement with. The online profiles will tell you about the experience, price, and business model. You may also see a bit of their portfolio of past clients, but you may have to look for online reviews for that information.
After doing enough research to narrow your options down to the top three or four, you are ready to start calling them. You will want to compile a list of questions to ask every company so you can compare them later. A few questions to keep in mind include:
What type of projects have you done?
Do you perform the work or subcontract out?
How long would you predict the build to take?
Do you offer milestone payments, or what is your payment schedule like?
Why do you feel you are better than your competitors?
When are you available to begin the project?
What guarantees do you offer?
Commercial Construction Contractors in Sacramento
The goal is to find out not only what they charge but how they expect to be paid in commercial construction companies in Sacramento. You will also want to know their estimated timetable so you can determine if the build will be done when you need it. Finally, you want to make sure that you have a way to hold them accountable to that timetable.
Our Selection Criteria
Each business is graded according to the following criteria:
Qualification
How qualified are they to do the work in their chosen field? Do they have any licenses or certifications?
Availability
Are they open during normal business hours? Are the hours clearly posted on their website and at their actual storefront?
Reputation
What are others saying about them? How well-known are they in the community?
Experience
How many years have they been in business? Have they won any awards or accolades?
Professionalism
How do they treat their customers? Are they courteous?
Hire the Best Commercial Contractors in Sacramento, CA
Now that you have several commercial construction companies in Sacramento to choose from, it is time to do the research. Contractors must follow strict safety guidelines, so always check to see their records to ensure they do not cut corners. You want a business site that will last years, but it needs to be completed in a reasonable amount of time. This list takes price, quality, and dependability into consideration when qualifying for the best in Sacramento.
You will always want to talk to your friends and family for recommendations they may have. In addition, talk to previous clients to find out why they liked the construction companies in Sacramento, what they don't like, and if they would use them again in the future. Remember that everyone has differing opinions, and their dislikes may not be a problem for you.
When comparing the businesses, make sure you make notes on why you felt a certain way or if any new questions arise. In many cases, it will take a few conversations to get all your questions answered. Remember how a company makes commercial construction you feel when you talk to them. A business contract requires serious considerations, and you want to make sure you are comfortable with a long-term relationship with them. Having additional questions is not uncommon, so they should not give you a feeling of annoyance when you reach back out to them.
Sacramento is a beautiful city, where buildings continue to be constructed. Finding the perfect company for your needs will take a little time, but it will be worth the investment once the project begins with commercial construction companies.