Top 10
Sacramento

Credit Unions
Top Best
Credit Unions
#

1

Patelco Credit Union

Patelco Credit Union is a non-profit Banks & Credit Unions, Mortgage Brokers, Auto Loan Providers credit union in Roseville. They specialize in providing the same continent services and access that major banks do, but with fewer fees, lower rates, and the personalized attentive services that you would expect from a local financial institution. Patelco Credit Union operates 37 branches, and serves not only Roseville, but also various communities across Northern California, including Sacramento, the Bay Area, and San Jose. They have more than 400,000 members today, and manage more than $8 billion in assets, which makes them one of America's largest credit unions.

5040 Foothills Blvd

Roseville, CA 95747

#

2

Provident Credit Union

Provident Credit Union is a first-class financial product and service provider in Folsom, CA, established in 1950. Provident Credit Union was established to serve the California Teachers Association. They support the teachers in their community and everyone that lives or works in the Bay Area can join them. They offer a complete suite of products and services from checking accounts, auto loans, mortgage loans, insurance products, financial and estate planning and excellent rates, incredible offers, and service. They partner with employer groups, students, public employees, and labor union members as well as businesses and non-profits and offer professional services to all of them. They also have a wide range of credit services. Call them today and receive their professional and expert advice and assistance.

2475 Iron Point RdNo. 110

Folsom, CA 95630
Are you interested in joining a local credit union? Whether it is for investment or loan purposes, Sacramento has several credible credit unions for you to choose from.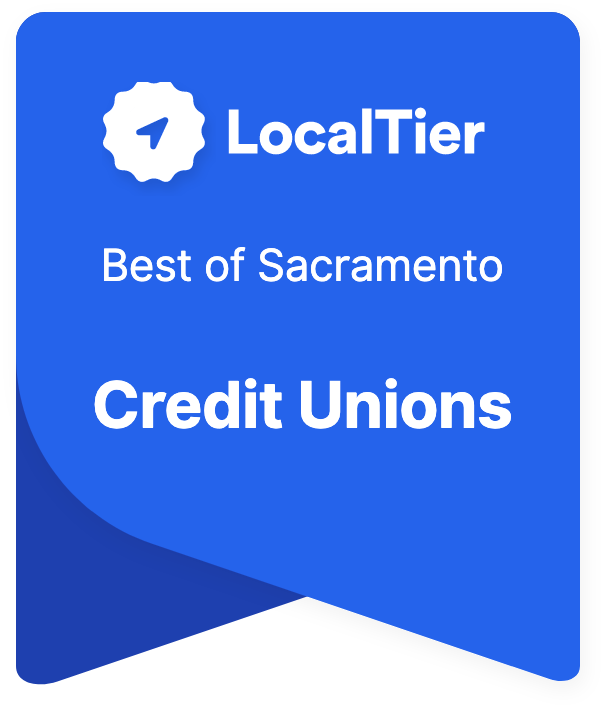 Find Top 10 Credit Unions in Sacramento
They oftentimes say that it is not wise to place all your eggs in one basket and this sounds true for any type of investment and savings too. Credit union can be an additional venue for you for your financial transactions. You do not need to leave or cut off your ties with your trusted bank. You just need to consider another option. Joining a credit unions in a logical choice. As another financial institution, credit unions can also help you out in handling your financial concerns. Being non-profit, they charge lower rates for loans. As they are operated and managed fully by their members, the pooled resources are always reinvested, with all the earnings looping back to their members.
Credit unions, just like banks, also offer a wide range of financial services. They have savings accounts, checking accounts, credit cards, certificates of deposit, and online financial services in Sacramento. One positive edge is that credit unions in operating expenses are cheaper than banks. Credit unions offer both collateral and non-collateral personal loans. When you join them as a member, you can enjoy a fast return on your investments. Most credit unions make money by charging interest on loans, collecting account fees, and reinvesting all that money to earn more profit. Joining a credit union may be a sound financial move as you can take advantage of the shared profits, better savings rates, lower loan interest rates, and reduced application fees in Sacramento. The services are exclusive only to members. Once you become a member, you get to be entitled to those benefits too.
If you are now contemplating on becoming a member, take your time to know the credit unions in the list of requirements. Credit union members must share something in common. It could be their place of residence, where they work, or they go to the same church or attend the same affiliated groups. To join the chosen credit union, you must be ready to prove that you belong to the same group, in one way or the other.
Choosing the right credit union may be a bit of a challenge. To help you decide on which credit union to join, a list of the top 10 best credit unions in Sacramento has been compiled and included in this article. You can just go over the list and check every detail before deciding on which one to join.
Our Selection Criteria
Each business is graded according to the following criteria:
Qualification
How qualified are they to do the work in their chosen field? Do they have any licenses or certifications?
Availability
Are they open during normal business hours? Are the hours clearly posted on their website and at their actual storefront?
Reputation
What are others saying about them? How well-known are they in the community?
Experience
How many years have they been in business? Have they won any awards or accolades?
Professionalism
How do they treat their customers? Are they courteous?
Now You're Ready to Choose a Sacramento Credit Union
Have you chosen the best credit union to join in Sacramento? Before you do so, there are several factors that you may consider first. Credit unions are exclusive in nature. They only serve and cater to their members. Most of them require proof of residency and/or affiliations before you can join.
Applying for membership can be done online, or you can visit a branch in person. If you want to become a member of any credit union of your choice, you need to make a modest deposit, which represents your purchase of a share in the credit union. Once you become a member, you can now avail yourself of the financial services being offered. Your responsibility now as a member, since you are all owners of this financial institution, is to ensure that all obligations are completely settled on time in Sacramento.
Are credit unions safe to put your money in? That is a valid question to ask and the answer to that is yes. They are also secure and insured just like banks in Sacramento. By joining credit unions, you can take out loans at very reasonable interest rates, get higher interest on your savings, and earn by getting your share from the credit unions in pooled resources. Those are the advantages that you can enjoy when you become a member of a credit union in Sacramento. Unlike banks though, they only have limited branches. Thus, you need to select and join a credit union located nearby. This is to provide easy access to all your financial transactions if you cannot do them online. You may refer to our list of the top credit unions in Sacramentoto help and guide you in selecting the right one to join. You may also check other options online. See what they offer and which one of them has branches that are near you.