Top 10
Sacramento

Direct Primary Care Doctors & Physicians
Top Best
Direct Primary Care Doctors & Physicians
#

1

NorCal ADHD

NorCal ADHD is a well-known clinic in Sacramento that deals with any kind of mental disorder, including addictions. They provide services most confidentially and respectfully to all customers. Their staff has been practicing for over 30 years. They bring true relief to people who have ADHD, both children and adults. They focus on tailored service for the specific needs of every customer. Their main goal is to provide you with the best possible service to make you happy and healthy. Their customers can get help and support 24 hours a day, even through emails, messages, and phone calls.

2428 K St

Sacramento, CA 95816

#

2

Sequoia MD

Sequoia MD is a famous family practice and physical therapy company in Folsom. They specialize in the treatment of the whole family, including orthopedic and bowel pain. Their highly qualified personnel provides hands-on, personalized physical therapy. They focus on the elimination of pain and want all customers to feel healthy. Sequoia MD guarantees the most current diagnosis and treatment methods of childrens' and adults' issues. Their experienced staffs are licensed specialists in the field. They work in the friendliest and respectful manner.

5025 J St Ste 206

Sacramento, CA 95819

#

3

Molly Baker, M.D

Molly Baker, M.D is a famous family practice in Sacramento. They specialize in physical fitness and treat many kinds of injuries and illnesses. Their highly qualified personnel provides spinal rehabilitation, orthopedics, and industrial rehabilitation. They focus on family medicine. Molly Baker, M.D guarantees the most modern manual therapy methods, pediatric orthopedics, senior health and enhancement. They never stop until they reach the relive and health of their clients. They provide unique services at affordable prices.

1201 Alhambra Blvd #330

Sacramento, CA 95816

#

4

Allmed Medical Center

Allmed Medical Center is one of the best and most prominent family practice in Sacramento. They specialize in general therapy. Their experienced staff has been working for more than 30 years keeping the health of their patients. They provide regular and emergency services for teens and adults at a reasonable price. They use the latest achievements in dentistry science to offer the best solutions for their customers. Their team utilizes the modern equipment and exceed everybody's expectations with the lasting results. They focus on their customers' comfort and self-confident providing the friendliest service.

701 Howe Ave Ste C3

Sacramento, CA 95825

#

5

Ernesto S Quinto, DO

Ernesto S Quinto, DO is one of the most trusted and well-known family clinics in Sacramento. They specialize in delivering the best pediatric and adult care to their clients. Their staff is exceptionally friendly, and no one stays without complete care and attention. They provide a large, fun environment for those who want to relax. Their focus is on the prevention of teeth diseases and teaching the tricks of healthy teeth. Ernesto S Quinto, DO offers all services to help their customers' families feel comfortable and safe in their clinic.

3939 J St Ste 370

Sacramento, CA 95819

#

6

Sacramento Rheumatology Consultant Medical Group

Sacramento Rheumatology Consultant Medical Group is one of the most trusted and well-known family practices in Sacramento. They specialize in delivering the best care to their clients. They specialize in primary care, family practice, pediatrics, and immigration physicals.

107 Scripps Dr Ste 100

Sacramento, CA 95825

#

7

Sunita Jain, MD

Sunita Jain, MD is one of the most prominent internal medicine clinic in Sacramento. They specialize in a wide specter of physical therapy services. Their certified personnel provides reduced pain and heal after a car accident. They focus on the professional diagnosis and treatment of a large number of problems. Sunita Jain, MD offers the best methods of treatment from experienced physiotherapists. They provide a free plan and unique services at affordable prices. Their primary goal is to achieve the complete rehabilitation of their patients.

7 Park Center Dr Ste 100

Sacramento, CA 95825

#

8

Associated Family Physicians

Associated Family Physicians is a well-known family practice company in Sacramento. They specialize in manual therapy and traditional treatment under any health conditions. Their highly qualified staffs provide immediate and long-term relief of pain and support increased physical function. They focus on massage, physical, and rehabilitation therapy. Aileen Lauer guarantees the most modern methods of specifically directed manual techniques to the body. They provide a free plan for future treatment and give recommendations for reducing pains. Their experienced team will always be available for their customers, even on the weekends.

8110 Timberlake Way

Sacramento, CA 95823

#

9

Trinity Health And Wellness Center

Trinity Health And Wellness Center is a locally owned family practice in Sacramento. They specialize in durable medical equipment and home accessibility assessments. Their highly qualified personnel provides adult and paediatric occupational, physical, and speech therapy services. They focus on adaptive driver rehab evaluations and training, pain management, language and feeding disorders. Trinity Health And Wellness Center guarantees the most modern methods of physical therapy, occupational therapy, and speech therapists. Their goal number one is to make their clients happy and heathy. They provide unique services at a competitive price.

576 N Sunrise Ave Ste 220

Roseville, CA 95661

#

10

Healthy Living Primary Care

Healthy Living Primary Care is a significant family practice clinic in Folsom. They specialize in the complete elimination of pain using a combination of empirical therapy. Their highly qualified personnel recover from injuries and infections. They focus on sports medicine. Healthy Living Primary Care guarantee the most modern methods of diagnosis and treatment of diseases and complete recovery and life without pain. They respect and appreciate their clients and offer the most modern techniques for quick and sustainable rehabilitation after any health issues.

2545 E Bidwell St Ste 110

Folsom, CA 95630

#

11

Mercy Medical Group - Wymark, Primary and Specialty Care

Mercy Medical Group - Wymark, Primary and Specialty Care is a comprehensive family practice company in Elk Grove. They specialize in infection rehabilitation, the treatment of complex hand disorders, and wound care. Their experienced team provides pain reduction and restoration of functions in those who suffer from temporomandibular joint dysfunction. They focus on using water treatments to soothe and strengthen patients' joints. Mercy Medical Group - Wymark, Primary and Specialty Care guarantees the most modern methods of women's health concerns. They provide a free plan for the treatment. They provide the unique services at the affordable prices meeting all requirements of their clients.

8220 Wymark Dr

Elk Grove, CA 95757

#

12

West Roseville Care Center

West Roseville Care Center is a famous physical therapy company in Roseville. They specialize in the treatment of any infections. Their highly qualified personnel provides hands-on, personalized physical therapy for any health issues. They focus on the elimination of pains and weakness. West Roseville Care Center guarantees the most current diagnosis and treatment methods of medicine treatment. Their experienced staffs are licensed specialists in the field. They work in the friendliest and respectful manner.

2050 Blue Oaks Blvd

Roseville, CA 95747

#

13

Adeela N. Ansari, MD

Adeela N. Ansari, MD is a famous family clinic in Sacramento. They specialize in internal medicine and endocrinologists. Their experienced and licensed experts check the body, find the most problematic areas and perform the necessary operations delicately and painlessly. They care for their clients and create a friendly and relaxing atmosphere in their center. Their staffs explain all their actions during a procedure and recommend how to avoid the infections or pain occurrence in the future. They bring a priceless feeling of confidence and uniqueness to their clients.

8120 Timberlake Way Ste 212

Sacramento, CA 95823
Are you looking for a good physician in Sacramento? A physician is usually the first practitioner a patient comes to see. There are several reasons for choosing a primary care physician, and they are generally related to accessibility, cost, knowledge requirements, ease of communication, and maybe even simple familiarity.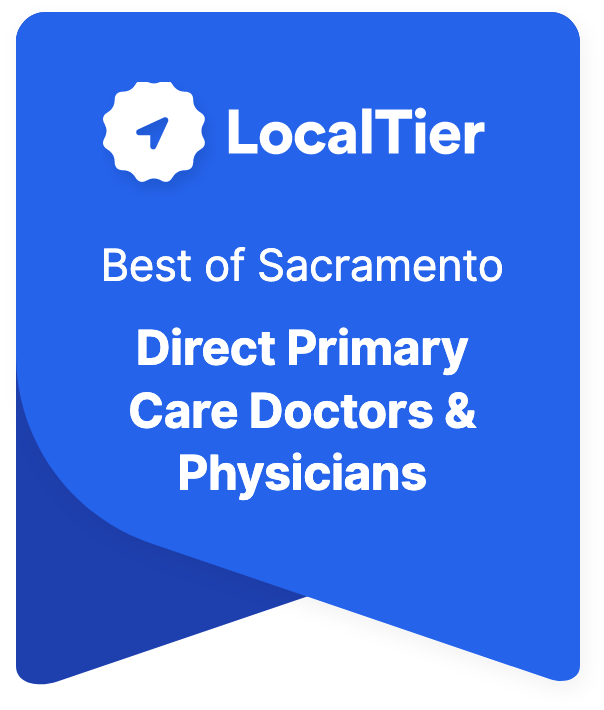 Best Physicians in Sacramento
The primary care physician will represent the patient's interests when working with other specialists, coordinate clinics and hospitals, have all records of the patient's course of illness, and provide long-term management of chronic conditions. This approach is beneficial for patients who require treatment of multiple organs or organ systems, which entails long-term treatment by several doctors at once.
The skillset and scope of primary care physicians generally include skills in treating common diseases and primary diagnosis. Many treating physicians are trained in basic medical testing techniques, such as interpreting blood or other patient tests, X-rays, or electrocardiograms. For more complex and time-consuming diagnostic procedures, physicians usually send you to subspecialists. However, statistically, having a lot of experience with diseases that primary care doctors have been treating for years, they can offer the quality of care at the level of subspecialists. Diagnostic techniques include interviewing the patient to gather information about current symptoms, previous medical history, and other health details, followed by a physical exam. After collecting data, the primary care physician makes a differential diagnosis and formulates a plan with the patient's input, including further evaluation, medications, diet, style changes, and subsequent treatment outcomes.
Sacramento Primary Care Doctors
Primary care physicians counsel patients and provide education on safe health behaviors, self-care skills, and various treatment modalities. Immunizations and screening tests are also the responsibility of direct primary care doctors. Choosing a primary care physician is a solemn task because they will be the first to protect your health. Here is a list of direct primary care doctors and physicians who can give you the best care.
Our Selection Criteria
Each business is graded according to the following criteria:
Qualification
How qualified are they to do the work in their chosen field? Do they have any licenses or certifications?
Availability
Are they open during normal business hours? Are the hours clearly posted on their website and at their actual storefront?
Reputation
What are others saying about them? How well-known are they in the community?
Experience
How many years have they been in business? Have they won any awards or accolades?
Professionalism
How do they treat their customers? Are they courteous?
Contact the Best Sacramento Primary Care Doctors
So, how do you choose a doctor? A good primary care physician is a qualified specialist who can be fully trusted in their treatment. In addition to professionalism, he must be honest, pleasant to talk to, courteous, accessible, and ready to explain patiently and in detail aspects of treatment that the patient does not understand. What should you look for when choosing primary care physicians for yourself or your family?
The cost of treatment does not always determine the quality of care. However, if prices are suspiciously low, there is a risk that the clinic or the particular doctor uses inexpensive materials of questionable quality. A good doctor makes a detailed treatment plan in advance, which allows you to estimate the upcoming costs. You can evaluate the doctor's experience and qualifications based on his education, diplomas and certificates, examples of his work, and patient reviews. Usually, clinics' websites have a section with profiles of doctors where you can find this information.
You should not trust reviews 100%, but this approach can help guide your search for a doctor. Studying negative thoughts, try to understand if these are isolated cases or a pattern. How the care doctor responds to such clients. This will tell a lot about the qualities of the doctor. A good specialist makes a detailed plan and tells in detail about the different treatment options, costs, advantages, disadvantages of each, leaving the choice to the patient.
If in doubt about the proposed treatment by the doctor, visit 1-2 other specialists. Show them the results of your examinations. This way, you will have several independent opinions and be able to compare different treatment plans. Choose a care doctors who agrees with the majority of the views. A list of the best direct primary doctors and physicians can help you save time searching for and seeing a top-rated care doctor.