Top 10
Sacramento

Electricians & Sacramento Electrical Contractors
Top Best
Electricians & Sacramento Electrical Contractors
Need the services of a highly skilled electrician? You might have some faulty electrical wirings that you need to be fixed immediately, and you need the help of a professional licensed electrician. The list of the best Sacramento licensed electricians below can help you find the right one for the job.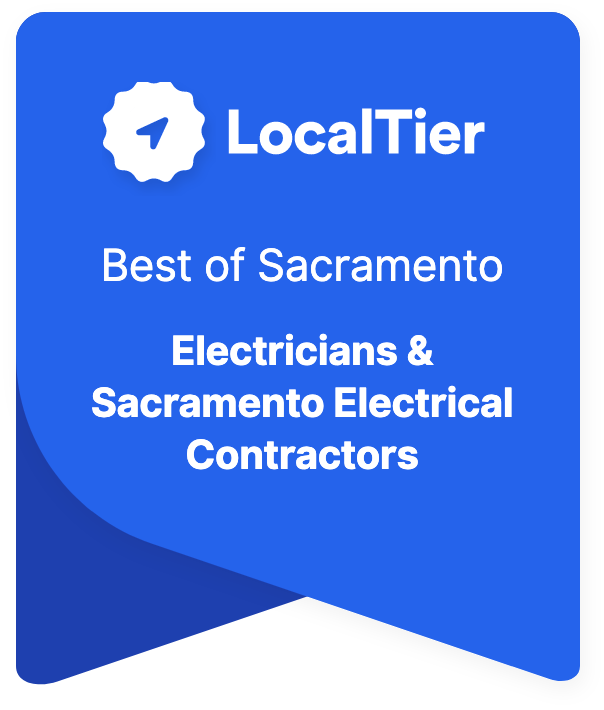 Sacramento Electricians
One of the most important aspects of any property is the electrical system in Sacramento. It is crucial as it may cause harm and danger if not handled properly. When something goes wrong in our electrical system, be it those dimming lights or a socket outlet that does not function, leave all the works in the hands of those professional licensed electricians. It is not advisable to DIY such things. To fix those electrical system issues, always call on those adequately trained electricians who have the skills, and are licensed electricians, bonded, and insured.
These are just some reasons why you should hire a professional licensed electricians:
Safety – You need to ensure that everything will be done right, in the safest way possible
Cost – Trying to fix it on your own may cause more harm than good that by the time you call on an electrician's help, the problem may become more complicated and costly.
Troubleshooting – These professional licensed electricians know where the problem lies and what is causing it
Education and certification – With years of training, tons of knowledge, acquired skills, and experience, these professional electricians can do the job skillfully in a timely and efficient manner.
Bonded, licensed, and insured – Entrust the job only to those professional electricians who have the proper licenses and are covered with insurance for safety purposes.
Peace of mind – Once the electrical issue has been fixed, it can last for a longer time, leaving you with fewer worries.
Prevent future problems – Electrical problems are a bit complicated and dangerous. Left unattended and unresolved, it can endanger both lives and property. As such, it needs to be treated with a sense of urgency.
Best Sacramento Electrical Contractors
These licensed electricians can work on various electrical system issues, from simple repairs, to complete upgrades to new installations for residential and commercial customers in Sacramento. Being on call 24/7 is very important as electrical problems must always be treated as emergency cases.
Our Selection Criteria
Each business is graded according to the following criteria:
Qualification
How qualified are they to do the work in their chosen field? Do they have any licenses or certifications?
Availability
Are they open during normal business hours? Are the hours clearly posted on their website and at their actual storefront?
Reputation
What are others saying about them? How well-known are they in the community?
Experience
How many years have they been in business? Have they won any awards or accolades?
Professionalism
How do they treat their customers? Are they courteous?
Now You Are Ready to Hire the Best Electricians in Sacramento
When going through the list of the best Sacramento electricians, you will see that some of them are accredited by BBB and are recommended by Angie's List. It may be an advantage, but you must also ensure that they have all the necessary tools, equipment, and materials needed for the job.
As with the other service providers, it is wise to research before hiring a local electrician. You may also check online reviews and ask around for referrals and recommendations from your trusted friends. Just make sure that you will get them soon at the soonest possible time.
If not handled properly, any faulty electrical system can result in long-term hazards in your home or business. Some of them can lead to unwanted accidents from electric shocks and may even cause a fire. As these professional licensed electricians deal with fixing any electrical system issues almost every day, they will be more adept and experienced to assist you in solving your concern.
The number one rule is always to be safe and sure when solving electrical system failures. You don't need to panic; have the contact numbers of these professional licensed electricians handy if you need them in Sacramento.