Top 10
Sacramento

Flight Schools & Aviation Training Centers
Top Best
Flight Schools & Aviation Training Centers
Would you like to be taught to fly a plane? Are you searching for the leading aviation training centers in Sacramento or flight schools near you in the city's metro area? If you are passionate about learning how to fly, the list below of the best aviation schools will help.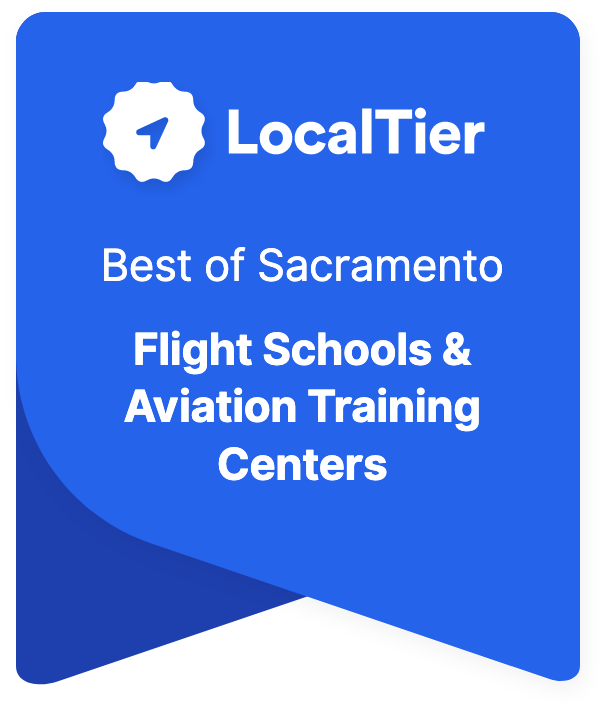 Best Flight Schools in Sacramento
For many people learning how to fly is a lifelong dream. There are many different areas of aviation that you can get involved in. Flying planes is just one of them. There are many kinds of aircraft you can fly; there are also many other careers you can enjoy that are part of the aviation industry.
But you need to get the best aviation training and education from flight schools that you possibly can. There is a lot of classwork involved before you are ready to take to the open skies. It is essential to understand safety precautions fully.
There is a large amount of terminology you need to learn about, how to read it and what everything does. It is best to become comfortable with these terms to locate devices quickly. You never want to be second-guessing yourself.
A good instructor at the best aviation training centers will help you learn everything you need to know. They will help you to feel comfortable and less nervous on the plane. Flying a small two-seater plane is entirely different to flying a commercial airliner in Sacramento.
You need to be relaxed and comfortable, as you never know what might happen. The slightest incident could change everything. Finding aviation training centers, you feel confident in will be critical.
Whether you want to train as a bush pilot or fly goods into areas with no road access, you may even want to be a crop duster helping with rescues patrol or forest fires. Attending such training centers will prove handy.
Sacramento Aviation Training Centers
No matter your reasons, you need to be confident. This is why you should look at more than one aviation training center before committing to learning with them. You want to learn and not lose faith.
Becoming a pilot or learning other aspects of flying is very exciting. You may find that embarking on an aviation career to be very rewarding. You will find that you never stop learning as the years go by.
Here are some of the best aviation training centers and flight schools near Sacramento. Take a good look at them before you make any decisions.
Our Selection Criteria
Each business is graded according to the following criteria:
Qualification
How qualified are they to do the work in their chosen field? Do they have any licenses or certifications?
Availability
Are they open during normal business hours? Are the hours clearly posted on their website and at their actual storefront?
Reputation
What are others saying about them? How well-known are they in the community?
Experience
How many years have they been in business? Have they won any awards or accolades?
Professionalism
How do they treat their customers? Are they courteous?
## Learn How to Fly with a Top Sacramento Flight School

Now you are ready to start learning how to fly with any of the top aviation training centers in Sacramento. Each of these training centers, including those offering patrol aviation training, will give you something to think about. You'll find that each one has its unique approach to how it teaches its students.

Take a close look at them all to find the one that you find the most appealing. Some may not be at all suitable for you. Be aware that their prices, time limits, and class time may vary. So it is crucial to choose one that suits your needs.

As you look through our list, make a few notes, then contact the aviation training centers in Sacramento that you like the look of and meet your particular needs. Be prepared to ask some questions.

You may find some have special offers, so take a look as they may provide you with the opportunity to have a free flight. It could be they offer you a free lesson. Some even provide flights only to understand better what it would be like to fly a plane.

Learning to fly is a big adventure but can also be very enriching. It will add excitement to your life. But be sure to take your time and ask questions, even book to go to your chosen aviation centers to look at the facilities and meet the instructors in flight schools.

Why not schedule an appointment today, and learn how to fly in Sacramento!