Top 10
Sacramento

Foot Doctors and Podiatrists
Top Best
Foot Doctors and Podiatrists
#

1

David L Kahan, DPM

David L Kahan, DPM is a famous podiatrist clinic in Sacramento. They specialize in ingrown nails and toenail fungus. Their highly qualified personnel provides heel and arch pain, diabetic shoe fitting, custom and non-custom orthotics. They focus on traditional medicine. David L Kahan, DPM guarantees the most modern manual therapy methods, pediatric orthopedics, senior health, athletic and golf enhancement. They never stop until they reach the relive and health of their clients. They provide unique services at affordable prices.

5030 J St Ste 300

Sacramento, CA 95819

#

2

Michael Uro Foot Care

Michael Uro Foot Care is one of the oldest podiatrists companies in Sacramento. They specialize in the prevention, diagnosis, and treatment of deformities and disorders of bones and assessing sports dysfunctions. Their highly qualified personnel provides orthopedic and sports injury rehabilitation. They focus on the most comprehensive treatment available, considering the needs and goals of each patient. Michael Uro Foot Care guarantees the most modern methods of injury recovery technologies. They are dedicated to their clients' satisfaction and comfort. They respect and appreciate their clients.

87 Scripps Dr Ste 212

Sacramento, CA 95825

#

3

Tobin C Gallawa, DPM

Tobin C Gallawa, DPM is a board-certified podiatrist in Sacramento. They specialize in the treatment of orthopedic and bowel pain. Their highly qualified personnel provides hands-on, personalized physical therapy for pelvic floor and orthopaedic conditions. They focus on the elimination of musculoskeletal pain. Tobin C Gallawa, DPM guarantees the most current diagnosis and treatment methods of pediatric orthopedics and pelvic pain conditions. Their experienced staffs are licensed specialists in the field. They work in the friendliest and respectful manner.

2322 Butano Dr Ste 110

Sacramento, CA 95825

#

4

Dai Trang Tunguyen, DPM

Dai Trang Tunguyen, DPM is a well-known podiatrist company in Elk Grove. They specialize in manual therapy under any orthopedic conditions. Their highly qualified staffs provide immediate and long-term relief of pain and support increased physical function. They focus on massage, physical, and rehabilitation therapy. Dai Trang Tunguyen, DPM guarantees the most modern methods of specifically directed manual techniques to the body. They provide a free plan for future treatment and give recommendations for reducing pains. Their experienced team will always be available for their customers, even on the weekends.

8170 Laguna Blvd Suite 105

Elk Grove, CA 95758

#

5

Olympic Foot and Ankle

Olympic Foot and Ankle is a well-known podiatrist company in Roseville. They specialize in outstanding orthopedic physical therapy and complicated cases. Their professional staffs provide help and training on how to take care of yourself after leaving the hospital. Their central priority is the treatment of complex issues and complete recovery. Olympic Foot and Ankle suggests the best modern methods of podiatric therapy. Their friendly and helpful employees can come to the customer's home at the early stage of treatment. They will be happy to arrange a meeting via phone or email.

5931 Stanley Ave Ste 4

Carmichael, CA 95608

#

6

Capital Foot & Ankle

Capital Foot & Ankle is trusted and highly-reputed podiatrists in Sacramento. They earned their fame and reputation through the highest level of service. They specialize in the definitive treatment and all modern techniques in dental care. They provide treatment for teens and adults, correcting their bones at any age. They focus on their clients' complete comfort and satisfaction. They offer free examination and treatment plans for every patient. Capital Foot & Ankle cares for its customers at affordable prices. Their experienced team promotes public health and care services for people.

3800 J St Ste 200

Sacramento, CA 95816

#

7

Victor Sucheski, DPM - Sutter Health

Victor Sucheski, DPM - Sutter Health is one of the best podiatrist clinic in Roseville. They specialize in both orthopedic care for kids and adults. Their skilled staffs have extensive experience in treating any issues with bones at the highest level. They create perfect smiles making their customers happy and enjoy their lives. Victor Sucheski, DPM - Sutter Health focuses on the application of the latest technologies and materials at a reasonable price. They will be pleased to answer any questions and arrange an appointment by phone call or email request.

729 Sunrise Ave

Roseville, CA 95661

#

8

Marat Kazak, DPM - Sacramento Foot and Ankle Center

Marat Kazak, DPM - Sacramento Foot and Ankle Center is one of the most reputed podiatrist clinics in Carmichael. They specialize in treatment of dermatological and orthopedic issues of foot and ankles. Their professional team treat skin lesion evaluation, painful calluses, ingrown toenails, warts, nail fungus, diabetic and venous wounds, dry and cracked heels, arthritis, tendonitis, traumas, flat feet, and athletic injuries. Marat Kazak, DPM offers a complete cycle of services, from concept development, scriptwriting to shooting, editing, and duplication. They provide excellent video production services at a reasonable price.

5120 Manzanita Ave Ste 100

Carmichael, CA 95608

#

9

Ernest Hook, DPM

Ernest Hook, DPM is one of the most trusted and well-known podiatrist clinics in Folsom. They specialize in delivering the best podiatric and sports medicine to their patients. Their staff is exceptionally friendly, and no one stays without complete care and attention. They provide a large, fun environment for those who want to relax. Their focus is on the prevention of issues and teaching the tricks of healthy body. Ernest Hook, DPM offers all services to help their clients feel comfortable and safe in their clinic.

1580 Creekside Dr

Folsom, CA 95630

#

10

Stephen Haynam, DPM

Stephen Haynam, DPM is a well-known clinic in Sacramento that deals with any kind of podiatrist disorder, including fungus infections. They provide services most confidentially and respectfully to all customers. Their staff has been practicing for many years. They bring true relief to people who have chronic injuries of the ankle and foot, both children and adults. They focus on tailored service for the specific needs of every customer. Their main goal is to provide you with the best possible service to make you happy and healthy. Their customers can get help and support 24 hours a day, even through emails, messages, and phone calls.

5030 J St Ste 300

Sacramento, CA 95819

#

11

Akil Palanisamy, MD

Akil Palanisamy, MD is a trusted podiatrist clinic in Sacramento. They have several decades of experience in orthopedic services, and the positive transformation of bodies. Their professional experts help individuals to make their lives better. Akil Palanisamy masters in reaching the customers' goals and customizes their techniques with the current needs and requirements. Their office is in a pleasant and friendly environment, which helps relief of pain, calmness and comfort of every client. They aim for inner motivation for the best results of treatment.

2801 K Street Suite 502

Sacramento, CA 95816

#

12

Jeremy Evans, DPM

Jeremy Evans, DPM is a reputed podiatrist in Sacramento. They specialize in the treatment of podiatric traumas of all nature. They deal with muscle disorders, and lack of life activity. The experienced staff will never leave their customers alone in front of fears and chronic issues. They work until you feel completely satisfied, empowered, and fulfilled. They educate the clients how to apply the prescribed therapy even online or through emails for your convenience. Jeremy Evans, DPM is always active to help the customers to cope with strong pains.

3000 Q St Fl 4

Sacramento, CA 95816
Are you unable to walk, or do you feel pain in your legs? We believe that you will find a list of the best orthopedists in Sacramento helpful. Podiatrist: what kind of doctor and what does he treat? The musculoskeletal system of the leg is a single functional system that includes bones, muscles and ligaments, and joints connecting them.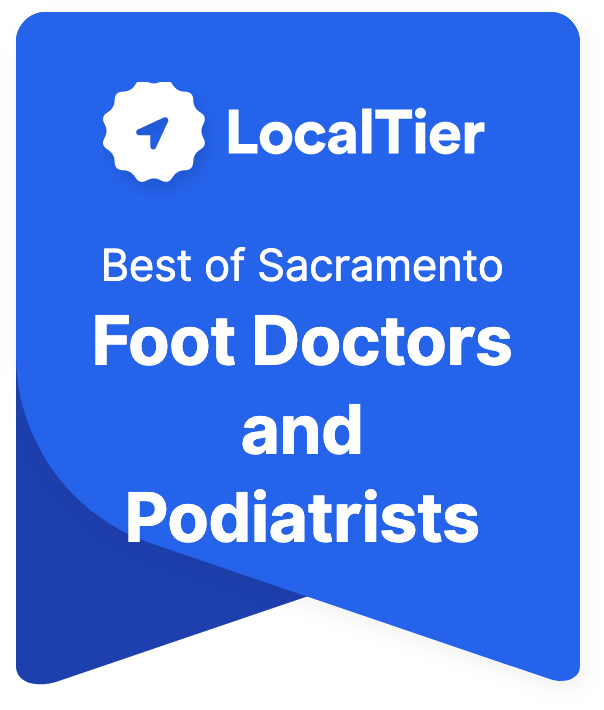 Best Foot Doctors in Sacramento
With pathologies of any part of this smoothly working system, the body's vital activity is seriously complicated. The skeleton serves as a kind of the core of the musculoskeletal system, which supports all soft tissues and protects internal organs. It is a collection of various bones, united into one whole thanks to joints and ligaments. Each bone is based on bone and cartilage tissues, nerves, and blood vessels. The bones contain bone marrow, which provides hematopoiesis. Muscles are a part of the musculoskeletal system formed by elastic tissue and capable of contraction under nerve impulses. Joints are movable joints that allow bones to make movements with the help of muscles. The muscles make it possible to change the positions of the legs in space.
When is an orthopedic consultation required?
Diseases of the musculoskeletal system often do not have a rapid course, so any alarming manifestations should be a reason for medical consultation. The early symptoms of many orthopedic ailments are usually erased, and the apparent indications show that the pathological process has gone far, and there is a severe lesion.
Top Sacramento Podiatrists
It is not necessary to postpone a visit to an orthopedist if the following points are noted:
Deformation and malfunctions of any elements of the musculoskeletal system:
The appearance of joint pain, unpleasant sensations in the legs, including chronic pain manifestations of a nagging nature when changing weather conditions:
Stiffness of movements in the morning:
Feeling of numbness in the legs:
Swelling and redness of the skin covering the joint.
Our Selection Criteria
Each business is graded according to the following criteria:
Qualification
How qualified are they to do the work in their chosen field? Do they have any licenses or certifications?
Availability
Are they open during normal business hours? Are the hours clearly posted on their website and at their actual storefront?
Reputation
What are others saying about them? How well-known are they in the community?
Experience
How many years have they been in business? Have they won any awards or accolades?
Professionalism
How do they treat their customers? Are they courteous?
Contact Top Best Sacramento Foot Doctors Today
Preventive visits to an orthopedic doctor are recommended for people who prefer extreme types of recreation, as well as actively training athletes. Conservative methods are applied. For the treatment of injuries of pathologies of the legs, patients are usually prescribed:
Medical preparations in the form of tablets, ointments, creams, etc. Such means allow you to relieve pain and reduce the manifestations of inflammatory processes;
Physical therapy. This treatment is significant for knee and ankle injuries, as it allows you to quickly recover. It is also recommended after surgical interventions. Physical therapy is carried out under the supervision of an experienced specialist.
In addition, the application of bandages, plaster, and the installation of special orthopedic fixators is carried out. The therapy program is developed individually, taking into account the trauma suffered or the revealed pathology, the patient's condition, and his current condition.
Surgical interventions are performed when conservative therapy is impossible or ineffective. Today, doctors have a wide range of technologies and methods to treat congenital and acquired diseases or quickly restore damaged areas.
Specialists successfully select effective ways to correct all pathologies, depending on the patient's age, individual characteristics, and detected pathologies in Sacramento. Even after severe surgical interventions, patients recover quickly and do not face serious complications.
It is recommended to conduct a comprehensive diagnosis. Instrumental examinations are carried out using modern expert-class equipment, which guarantees their accuracy and high speed of diagnosis by foot doctors. The results of most tests are prepared within one day.
Experienced orthopedic traumatologists in Sacramento constantly improve their skills and have extensive opportunities to eliminate serious pathologies and rehabilitate after injuries. Therefore, they can help even in advanced cases since all the symptoms and causes of various pathologies are eliminated.
The specialists will make an individual therapy plan. It is always compiled, taking into account several factors. Due to this, the treatment is as effective as possible.