Top 10
Sacramento

Granite Countertop Companies & Suppliers
Top Best
Granite Countertop Companies & Suppliers
Do you need to do some remodeling jobs for your kitchen and bathroom? A granite countertop can be a good choice, and you may find a lot of granite countertop companies and suppliers in Sacramento.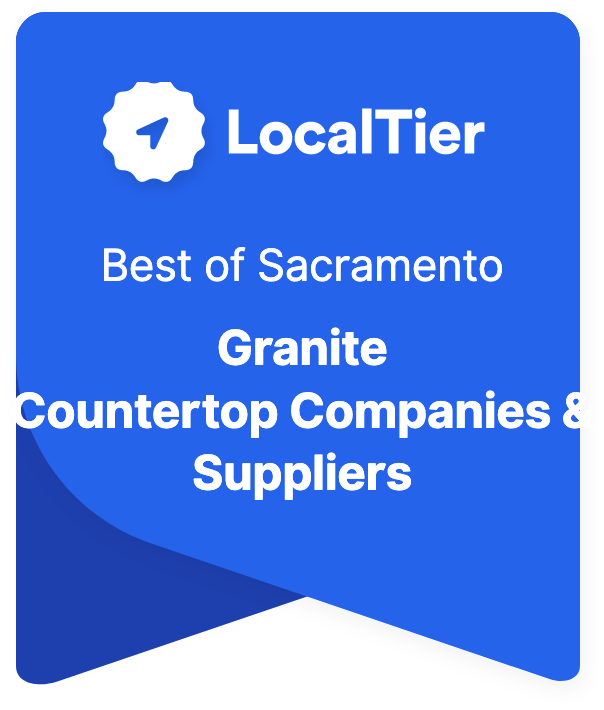 Sacramento Granite Countertops
It will be nice to lend some classic and elegant appeal to your kitchen and bathroom. There's no better way to do this but by using granite for your countertops. They are not just aesthetically pleasing to the eyes, but they are also very durable. Although granite is best used for countertops, they are also commonly used as decorative accents. These natural stones add a touch of grace and beauty to any room where it is used.
Opting for granite as a material for your countertop is a wise decision. For one, it is a hardy natural stone that can survive dents and scratches. It is very durable and can last for a long time. It is even heat-resistant, making it perfect for the kitchen as it can stand near your range, stoves, or cooktop. It is suitable to only look like the perfect granite countertop company and supplier. You must buy the natural stone rather than a synthetic or manufactured version. The reason being the two may vary not just in price but also in quality and durability. If you are looking for natural granite stone, look for a distinct pattern. Remember that natural granite stone has unique designs for every slab. No two will ever be the same. Using granite for your home and kitchen countertop will not only make them lovely but can also add more value to your home.
Best Granite Countertop Companies in Sacramento, CA
Granite offers a sense of richness and depth wherever it is used in the home. Do remember that granite comes in different grades and types. When sourcing out your granite countertop company and supplier, let them know what you want, and they can customize the design of your granite countertop. There are a lot of granite countertop companies and suppliers in Sacramento. Each one of them may offer a wide range of choices in design, colors, shape and sizes of granite and other natural stones for your countertop. A list of the top 10 granite countertop companies and suppliers in Sacramento is included in this article. You may go through the list and look for a granite supplier who has a proven track record and expertise in this line of business. They must offer excellent craftsmanship, keen attention to detail, exemplary work, and above-par quality of granite stones to use for your countertop requirement.
You may also ask if the granite countertop company and supplier offer a whole package – from complete installation to repair and maintenance. It is safe to ask if they also provide easy payment options and warranties for their granite services.
Our Selection Criteria
Each business is graded according to the following criteria:
Qualification
How qualified are they to do the work in their chosen field? Do they have any licenses or certifications?
Availability
Are they open during normal business hours? Are the hours clearly posted on their website and at their actual storefront?
Reputation
What are others saying about them? How well-known are they in the community?
Experience
How many years have they been in business? Have they won any awards or accolades?
Professionalism
How do they treat their customers? Are they courteous?
Now You Are Buy the Best Granite Countertops in Sacramento
Every customer has different tastes and needs for their kitchen and bathroom countertop look and design. Choose the granite company and supplier who has a showroom with a wide selection of products. Go for those granite suppliers who offer excellent customer support and services. Price is an essential factor too, and some may offer quality granite products and services at affordable rates. You may also look for a granite countertop company and supplier that can provide a complete kitchen or bathroom remodeling package should you need that kind of full service. You may also check online reviews or, better yet, ask for your friend's recommendation. Count on the expertise and experience of the best granite countertop company and supplier in Sacramento. They will all help you achieve the best kitchen or bathroom look in no time at all. Don't settle for low-grade stones and haphazard service done in a jiffy with less quality.
Why use granite for your kitchen and bathroom countertop? It will be because granite will add luster and shine to any room where it is used. Its smooth surface lends a unique and attractive appearance.
Any kitchen, bathroom, or any room for that matter with granite on it will have a rich beauty that only speaks of luxury and elegance.