Top 10
Sacramento

Heating & Cooling HVAC Repair Companies
Top Best
Heating & Cooling HVAC Repair Companies
Are you looking for a heating cooling company near you? Have you got a furnace, AC or HVAC that needs repairing? In Sacramento, many heating, cooling, and HVAC repair companies can help you get such units working again.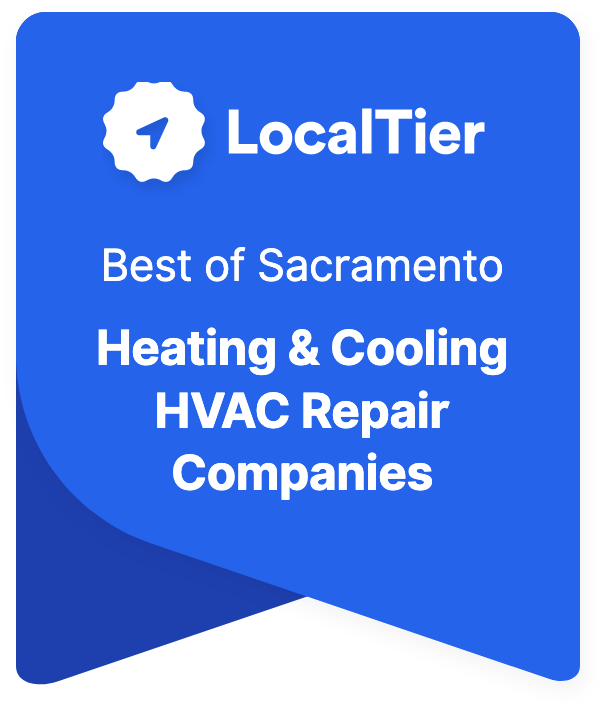 Find here the Best Heating & Cooling HVAC Repair Companies in Sacramento
If there is one unpredictable thing on earth we have to contend with is the weather. The temperatures go up in the summer and then drop low in the winter. Throughout the season's people need to be able to cope with such changes.
On chilly winter nights, you need a furnace or heating cooling HVAC system that will keep you warm. But in the same way, when it starts to get hot in the summer, cooling HVAC or an air conditioner will be your best bet to stay cool. Plus, humidity levels need to be kept low so that the air remains more breathable.
It will prove challenging to survive each day when your cooling and heating HVAC system has failed. A local heating cooling HVAC repair company will be your best option to get this problem solved. You want someone who can come to your home or business and fix the issue as soon as possible would be an advantage.
If the need arises, there are plenty of skilled heating cooling repair contractors in Sacramento. We have provided you with a list of some in this article. All you need to do is look through it and see what each of them offers.
You need to find one that will offer the best rates for their services and complete the job quickly. Before deciding which heating and cooling HVAC repair contractor to hire, ask if they provide you with warranties for their parts and labor.
You may find some also offer regular maintenance and check-up services. There isn't any way of knowing when a heating or cooling HVAC system will fail. So to be prepared for such situations, you should keep their contact information to hand.
Our Selection Criteria
Each business is graded according to the following criteria:
Qualification
How qualified are they to do the work in their chosen field? Do they have any licenses or certifications?
Availability
Are they open during normal business hours? Are the hours clearly posted on their website and at their actual storefront?
Reputation
What are others saying about them? How well-known are they in the community?
Experience
How many years have they been in business? Have they won any awards or accolades?
Professionalism
How do they treat their customers? Are they courteous?
Now You Are Ready to Hire Heating Cooling HVAC Repair Companies in Sacramanto
You can always help keep your home, or office heating and cooling HVAC systems run at optimum levels.
One way of doing this is to schedule a maintenance visit to get your heating and cooling HVAC repair contractor to check them regularly. Doing this will save you from dealing with more significant issues that could cost more to rectify.
You might also want to consider the following to ensure that your units continue to work correctly.
Clean the HVAC blower assembly
Inspect the system's refrigerant
Check the ductwork for possible leaks
Ensure that the thermostat is working properly
Inspect systems heating elements
Get the coils cleaned
Maintaining these items will help your system last longer and prevent any unforeseen damage in the future. Essential to be aware of the possible signs and symptoms of any impending problems. Better, yet you should seek assistance from a heating and cooling HVAC repair company in Sacramento.
Let the experts handle any problems as they are the ones who have the skills and capabilities to identify the possible causes and provide a swift solution to your heating or cooling issues. Benjamin Franklin once said, "An ounce of prevention is worth a pound of cure". This still rings true today for any concerns regarding safety matters, including heating and cooling HVAC system problems. It is always better to remember "better safe than sorry".