Top 10
Sacramento

Home Inspectors & Home Inspection Companies
Top Best
Home Inspectors & Home Inspection Companies
Are you trying to find the best home inspection company in Sacramento? If you are about to buy a new home and want to ensure that it will be worth it, you may go online and search for the "best home inspectors near me."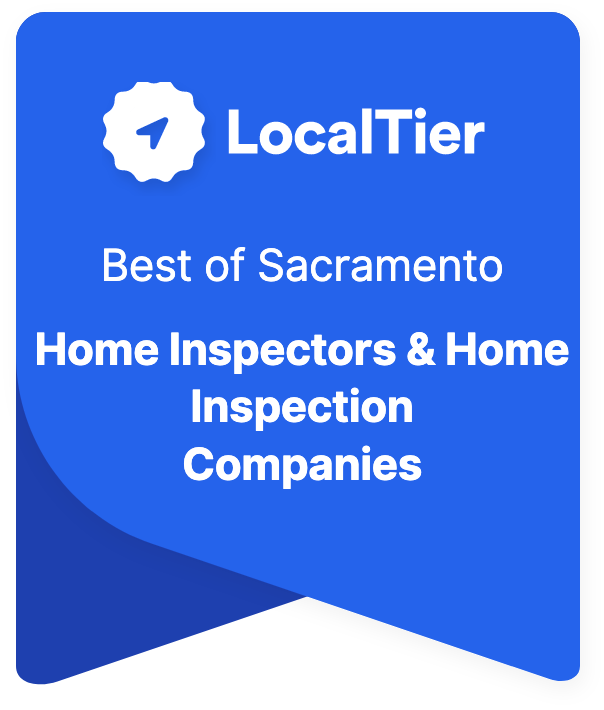 The Top 10 Home Inspectors and Best Home Inspection Companies in Sacramento
Finding the right local home inspector in Sacramento may be a bit challenging, as not all of them offer the same rates and quality of service. There are a lot of home inspection companies in this city but, choosing the right one may entail some precious time, as you need to ensure that you are hiring the best one.
To guide you in your selection, you will find a compiled list of the top 10 Sacramento home inspection companies. As you may have your own specific requirement, it will be better to go through the list and review each local home inspection company and its portfolio.
Choosing a reputable and reliable local home inspection companies in Sacramento will be a big help for you to make a wise home investment decision. It will be a determining factor for you to decide to push through with your home purchase. You may consider the following aspects when checking the profile of these local home inspection companies. An excellent local home inspector must communicate effectively and provide all the details and results of the job done for your home inspection request They must have a strong moral character with unquestionable honesty and integrity. These local home inspectors must also be duly licensed and certified to fulfill the job. You may list down these essential items that local home inspectors must not miss during the inspection:
water damage
structural integrity
roof damages
electrical system issues
plumbing related problems
insect and pest infestation
home's HVAC system issues
Ask the local home inspector to inform you of the "red flag" issues when doing home inspections. These are vital warning signs for you not to push through with the purchase. The most common are frayed wirings, improperly wired electrical panels, leaky or busted pipes, and other plumbing-related issues, failing water heaters, clogged sewers, and other sewer system problems. These are significant damages that may cost you a fortune for repairs.
Our Selection Criteria
Each business is graded according to the following criteria:
Qualification
How qualified are they to do the work in their chosen field? Do they have any licenses or certifications?
Availability
Are they open during normal business hours? Are the hours clearly posted on their website and at their actual storefront?
Reputation
What are others saying about them? How well-known are they in the community?
Experience
How many years have they been in business? Have they won any awards or accolades?
Professionalism
How do they treat their customers? Are they courteous?
Now You are Ready to Buy Home Inspection Companies in Sacramento
The home inspection companies do not only serve home buyers. Many people seek the services of the local home inspectors to check on their homes should there be any worry for hidden flaws and damages which may place their family at risk. Sellers also hire local home inspectors to ensure their buyers that the property that they are selling is flawless and is free from any significant structural concerns.
It will be best to look for the following skills when hiring a local home inspector in Sacramento. Your chosen local home inspector must always be ready to discuss all the scope and aspects of the job, even before the actual home inspection is done. Always go for those Sacramento home inspectors who possess a strong sense of diplomacy and in-depth technical ability. Any local home inspector should not mind going the extra mile of explaining to you every detail of the home inspection report. Remember, you always deserve to be given excellent customer service for any local home inspection job.
The provided list of the top 10 Best Sacramento Home Inspectors & Home Inspection Companies may be helpful, but to ensure that you are making the right choice of the local home inspector to hire, you may also do your research. Go and check online sources, read customer reviews for local home inspector companies, and ask around before hiring the services of a local inspector. Please make sure that you will get a comprehensive home inspection service and not a mediocre one. A timely and efficient home inspection process must be their goal. Most local home inspectors in Sacramento are professionally trained and have certification and insurance, but you can also ask them about this to be safe and sure with your transaction.