Top 10
Sacramento

House Cleaning Services and Maid Services
Top Best
House Cleaning Services and Maid Services
#

1

Attention To Detail Carpet Services

Attention To Detail Carpet Service is a referral-based carpet service in Auburn, CA, established in 2012. Attention to detail is of the utmost importance to them. They treat their clients as they would like to be treated and customer service is a priority and a value. As a family-owned business with a long history of carpet cleaning, they pride themselves on providing outstanding service with state-of-the-art tools. They receive referrals from top realtors, business owners, managers, and many wonderful clients. They give personalized service at every interaction. Your carpets are in good hands with these professional experts. To find out more, call them today for an estimate and expert advice.

#

2

Capital City Maids

Capital City Maids is a small family-owned cleaning service in Sacramento, CA, established in 2016. They specialize in domestic house cleaning, office cleaning, deep cleaning, move-outs, move-in, after parties, and event cleaning. They operate 5 days a week and provide free estimates and affordable prices. They are licensed, bonded, and insured. Their prices are guaranteed to suit your budget and your satisfaction with their service is certain. Their office hours are Mondays-Fridays 7 am- 9 pm. Many of their customers return for their outstanding service. They are reliable, responsive, and professional. They will leave your house and office in a spotless condition. If you are having a party, call them to clean up afterward. You won't be disappointed.

#

3

Chris Cleaning

Chris Cleaning is a professional cleaning service in Sacramento, CA, established in 2016. They work with 100% dedicated professionals to deliver a quality service. They are taking the first step towards their mission of providing clean-up services for everyone. Their goal is to offer you the best possible cleaning service at an affordable price. Book online and select the time and day that suits you best for your cleaning. A professional home cleaner from their staff will come and clean your home as if it was their own. Sit back and enjoy your sparkling, transformed home, because having a clean environment leads to a more complete, healthy, productive life. Call them for an estimate and to discuss your requirements.

#

4

Eleleth Professional Cleaning Services

Eleleth Professional Cleaning Services is a company that provides a range of cleaning services for both commercial and residential properties. They will carry out daily, weekly, bi-weekly or monthly cleans for their customers. They also carry out services to clean properties before the customer moves into premises or moves out. Along with conventional cleaning of the property's inside, Eleleth Professional Cleaning Services will clean windows and gutters. This company's team of experienced cleaners will ensure that the customer is delighted with the work carried out before leaving. Also, they only use the best, most eco-friendly cleaning products to produce such great results.

#

5

House 2 Om

House 2 Om Cleaning is a fully licensed and insured cleaning service in Sacramento, CA, established in 2011. Their attention to detail and unsurpassed quality has made them the first and only choice for businesses and homes throughout Sacramento. They specialize in dirt and grime, including kitchens, bathrooms, living and family rooms, floor care, and small and large janitorial services. Their well-trained and experienced cleaning specialists use proven methods and techniques that achieve remarkable results. Their hard-working cleaning specialists arrive on time, are extremely courteous, and respect the privacy of each customer. Their cleaning specialists are always clean and well-spoken. They have been providing first-rate service to the Sacramento area since 2006. Call them today for all your cleaning requirements.

#

6

Maggy Maid

Maggy Maid is a professional house cleaning service in Sacramento, CA, established in 2008. Their cleaners bring it all, vacuums, brooms, mops, dustpans, soap, sponges, gloves, masks – so you don't have to lift a finger. Save money when you book a weekly, biweekly, or monthly recurrence. Set it and forget it and never clean again. When you book a recurrence and request a specific cleaner or a cleaning team, they will always refer the same cleaners to you. They have helped so many homeowners and renters clean their homes, condos, and apartments. The maid service that they offer is the best in the city. Their service professionals are friendly, happy, and ready to serve you. Book them today for an amazing cleaning experience.

2110 K St

Sacramento, CA 95816

#

7

Mendoza's Cleaning

Mendoza's Cleaning is a reliable and high-quality cleaning service in Sacramento, CA. They promise a professional cleaning service every time so their loyal customers can feel special. They work hard to be the best. Their products are high-quality and safe. And they focus on the details, so you have a clean, orderly office every time. They have over 14 years of experience and are certified with California State and BBB. Between work, family, extracurricular activities, and a host of other distractions, it can be challenging to make time for house cleaning. They'll provide you and your family with the detailed, thorough, and reliable cleaning you need to stay healthy, happy, and engaged with the life you want to be living. Book your cleaning service today.

#

8

Nevada Cleaning Services

Nevada Cleaning Services is a certified, professional cleaning service in Fairfield, CA. They offer free estimates, and your satisfaction is guaranteed. They have 9 years of cleaning experience and offer commercial services too. Their office hours are from 7 am to 5 pm from Monday to Saturday. They offer the following services: carpet cleaning, desk cleaning, floor cleaning, furniture cleaning, garbage removal, deep cleaning, janitorial services, and maid services. Their customers give great reviews about their outstanding service and providing superior customer service is one of their values. Their staff is professional, reliable, and well-trained. If you are looking for high-quality cleaning at reasonable prices, then look no further.

#

9

Rubio's Cleaning Service

Rubio's Cleaning Service is a specialist cleaning service in Roseville, CA, established in 2010. They specialize in deep cleaning and move-in/outs. They also offer weekly, biweekly, and monthly services. They provide free estimates, and their customer service is renowned. Rubio's Cleaning is your professional home, commercial, and cleaning service provider for the real estate industry. Their mission is to provide their customers with stress-free cleaning and great service. They work with clients who lead busy lives, and their cleaning services provide a way to have a clean home without worry and stress. Their clients have high expectations when it comes to cleaning services, and they provide and deliver that service to them. Expectations are regularly exceeded. Call them now for your free estimate.

330 Vernon St Ste 1485

Roseville, CA 95678

#

10

Sandra's House Cleaning Service

Sandra's House Cleaning Service is a professional house cleaning service in Roseville, CA. For more than 16 years, Sandra House Cleaning Services have partnered with residents in doing their general home cleaning. They take pride in providing excellent cleaning services at reasonable prices. As a result, they are a recommended home cleaning service. The services that they offer are all about a clean home. We understand that a clean house reflects the people who live in it. That is what they are here for – they will help you maintain your home and ensure that everything is in order. Their professional cleaning staff is well-trained and respectful. Call them for reliable and efficient service today.
Are you looking for house cleaning services and maid services in Sacramento?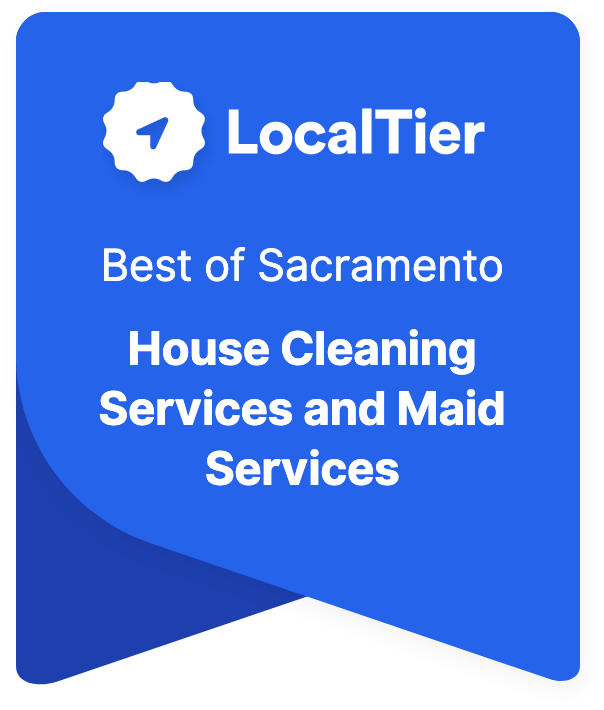 Sacramento Maid Services
Every day hundreds of people throughout Sacramento are looking for a reputable house cleaning service company.
The house cleaning service companies we list here will help make your search for such a lot more straightforward. We've listed the best cleaning service companies around the metro area of Sacramento.
You will not need to look outside of the city to find a house cleaning service company that suits your needs like the ones listed here offer.
Hiring someone to clean houses in Sacramento is no small matter. At one end of the spectrum, there are horror stories involving service cleaning companies that resulted in loss, destruction, and even property theft. But on the other hand, some excellent Sacramento house cleaning companies are reliable, affordable, and consistently do great work.
Some house cleaning service companies will make promises they cannot keep, so you must choose a reliable company. You must be cautious when selecting the best house cleaning service company, so you get value for money.
Best House Cleaning Services in Sacramento
You want to choose cleaning services companies for your home that are professional in how they carry out their cleaning services.
Our list of Sacramento house cleaning companies is the best at what they do. You will love the cleaning services they provide. So why not give them a call and arrange to have a clean, sparkling home.
To avoid any disappointments, you must carry out due diligence on the house cleaning service companies we've listed.
Visit their websites and read any reviews that previous clients of your chosen house cleaning service company have left. Make sure to select City Sacramento house cleaning service companies with positive reviews.
Just like finding a taxi (think Uber here) when it comes to finding the exemplary house cleaning service in Sacramento can make a big difference.
Our Selection Criteria
Each business is graded according to the following criteria:
Qualification
How qualified are they to do the work in their chosen field? Do they have any licenses or certifications?
Availability
Are they open during normal business hours? Are the hours clearly posted on their website and at their actual storefront?
Reputation
What are others saying about them? How well-known are they in the community?
Experience
How many years have they been in business? Have they won any awards or accolades?
Professionalism
How do they treat their customers? Are they courteous?
Now You Are Contact The Best House Cleaners in Sacramento
Are you now ready to choose the best house cleaning service company that Sacramento offers?
If you are, call any of the house cleaning service companies that we have listed to choose the next one to carry out the task of cleaning your house. All of them are ready and willing to clean your home and exceed your expectations.
But before hiring any cleaning service company, there are specific questions that you need to ask them, such as:
What kinds of cleaning products do they use?
Are the products they use eco-friendly?
How many cleaners will be sent to my home?
Can they provide upholstery cleaning services?
Are they comfortable cleaning houses when the owner is around?
Proper house cleaning takes a considerable amount of time to do. Not only does it take time, but it also needs a particular type of person to make sure that everything is cleaned from top to bottom properly. Whether dusting furniture or scrubbing toilets, it can be quite a long process.
When you do need someone to clean your home, then a professional house cleaning service will carry out all such home cleaning needs. You won't have to worry any longer about making time to clean your house correctly. With the help of a professional house cleaning service company, you will be able to get your home cleaned in a short amount of time.
Good house cleaning service companies will go through how they will carry out the work. They will offer you discounts, and their rates are budget-friendly.
When you hire cleaners from a professional house cleaning service company, they will ensure that you arrive back to a well-cleaned home after a hectic day at work.
It is time to make that call and hire one of the top house cleaning service companies in Sacramento from our list.