Top 10
Sacramento

iPhone Repair & iPad Screen Repair Shops
Top Best
iPhone Repair & iPad Screen Repair Shops
Do you need your iPhone or iPad screen repaired? Broken glass on your phone is one of the most common faults on your screen. Your smartphone is exposed to several dangers every day: water spills, drops, crushed glass, and more.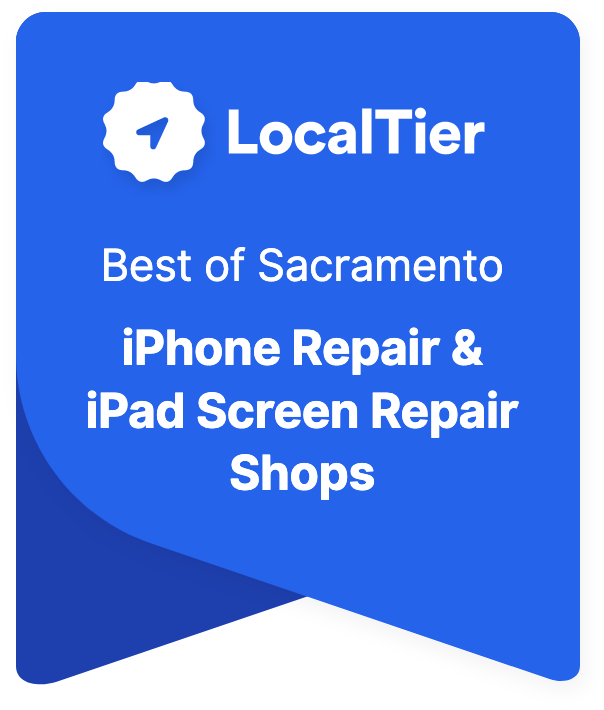 Best Sacramento iPhone Repair Shops For Your Consideration
Dropping your phone's screen on a hard surface can cause a lot of trouble. The cracked glass needs to be replaced as a matter of urgency. It is not even that after mechanical damage, the device's aesthetic appearance suffers. It is much more complicated than that: even the most minor and inconspicuous crack compromises the element's integrity.
Even the minor crack threatens that the slightest drop of liquid can disable the device's expensive microchip by penetrating through the damaged glass. Normal functioning of the sensor and display, in general, should not be a reason to postpone going to the service center for the reasons mentioned above.
The repair process must take place under sterile conditions. In addition, if the glass on your phone is broken, it is essential to replace the fragile component of your smartphone using special equipment. Without a proper tool, the user will not have much difficulty damaging the device's microchips.
As you can see, it is possible to do all the work yourself, but not easy and dangerous. The user may purchase a non-original glass, which will not last long even with proper installation. The companies we have mentioned below will do all the work for you. Experienced iPhone repair shops will fix any faulty screen within half an hour, saving your personal time. They have their own stock of original spare parts for any phone model, which guarantees high-quality service and efficient troubleshooting.
If your iPhone breaks, check out our list of the best iPhone and iPad repair companies in Sacramento.
Our Selection Criteria
Each business is graded according to the following criteria:
Qualification
How qualified are they to do the work in their chosen field? Do they have any licenses or certifications?
Availability
Are they open during normal business hours? Are the hours clearly posted on their website and at their actual storefront?
Reputation
What are others saying about them? How well-known are they in the community?
Experience
How many years have they been in business? Have they won any awards or accolades?
Professionalism
How do they treat their customers? Are they courteous?
Contact the Best iPhone & iPad Repair Service Near You
We already cannot imagine our existence without a smartphone, as they have become a full-fledged part of our lives. But there are situations where something breaks or doesn't work correctly at the most inopportune moment. This is always unpleasant for users, especially those who have their smartphones as a part of their workflow.
It is vital to know a good iPhone repair service shop that provides fast and efficient repair services for such appliances. The quality of the repair depends very much on the professionalism of technicians and many other factors.
To be satisfied with the repair, you need to choose the right place. This can be done by the following parameters:
Demonstrate confidence only in those services where you know that there are high-class professionals;
Positive feedback from friends and acquaintances. It means that the person was satisfied with the service he was provided;
Guarantees, which the service center can provide. This point is explained very simply - companies that are confident in the work of their professionals give a contract for a job well done because they know that they will not have to rework and everything is done well;
Spare parts of the original manufacturer. Companies that do quality repair, costly technology are simply obliged to put original parts to not spoil the quality of your smartphone;
The openness of the service provision. An administrator may speak to customers, offers services, and calls when the repair is completed. The master can conduct a consultation about the issues of interest and explain why this is so;
Comfortable environment and accessibility. The best location is by the road, at a crossroads, or even in a shopping center;
Now you know who the most well-proven iPhone and iPad service providers in Sacramento are.