Top 10
Sacramento

Jewelers & Jewelry Stores
Top Best
Jewelers & Jewelry Stores
Trying to find the best Jewelers and Jewelry Stores located in Sacramento? Listed down below are the top 10 fine jewelers and jewelry stores in the city of Sacramento to help you find the shiniest and brightest pieces in town.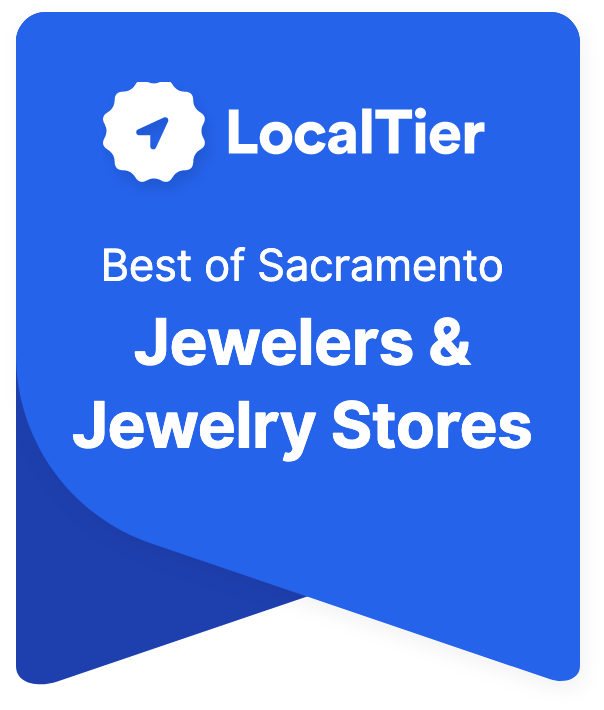 Contact for Top 10 Jewelers & Jewelry Stores in Sacramento
Jewelry represents, identifies, reflects, and symbolizes the individuality of those who wear it. These precious pieces may carry a generation's worth of legacy and social status. You can make a statement by simply incorporating these gems into your daily outfit. With that said, the search for the right jeweler and shop should undergo extensive research. Choosing the perfect signature jewelry piece that represents your personality and overall identity can be challenging. Even more if you are a first-time jewelry buyer. The endless options of different stones, gems, and other luxury brands are right in front of you, yet you still can't decide on which pieces you are taking home. Set your worries aside because these ten jewelers and jewelry stores will help you with this problem.
The ideal jeweler should have experience, be trustworthy, and has a good reputation – no one fits best with these qualities other than these ten recommended fine jewelers and jewelry stores in Sacramento. It is evident that despite being in the industry for numerous decades already, these experienced jewelers and jewelry stores; are still trusted by many customers. Accompanied by their long history; and years of experience and knowledge with their craft, these jewelers have built their notable reputation by giving top-of-the-notch service and quality products to their clients.

With the experienced people on their team, these trustworthy and reputable jewelry stores and jewelers can help you pick the piece that best fit your personality.  A vast selection of different items and options to choose from awaits you in these jewelry stores. Ranging from your dream engagement ring up to 18-karat pieces of jewelry, these jewelers and jewelry stores can help you decide which one is the perfect addition to your collection.

If you want to know more about where to buy your next elegant piece, check out this list of top ten trusted jewelry stores and jewelers in Sacramento!

Our Selection Criteria
Each business is graded according to the following criteria:
Qualification
How qualified are they to do the work in their chosen field? Do they have any licenses or certifications?
Availability
Are they open during normal business hours? Are the hours clearly posted on their website and at their actual storefront?
Reputation
What are others saying about them? How well-known are they in the community?
Experience
How many years have they been in business? Have they won any awards or accolades?
Professionalism
How do they treat their customers? Are they courteous?
Now Your Are Ready to Choose Sacramento fine Jewelers
Looking for a reliable and trustworthy jeweler and jewelry store can be difficult but being in the industry for many decades is enough proof that these jewelers and jewelry stores in Sacramento are worth your time and energy.
Their years of practice have honed them into providing the best customer service to cater to their clients' needs and wants. To further help their clients, their services also extend to cleaning, restoring, jewelry appraisal, repairing, and creating custom-made pieces. Their professional training and expertise in jewelry handling are there to guide and assist you in making an informed purchase you would not regret.
Investing in worthy items like pieces of jewelry is not an easy choice. It takes time and patience to find the perfect piece that matches who you are. You need someone reliable and trustworthy that can guide you throughout the whole process. Put into consideration that these people have established their name and protected their reputation for many generations already. These jewelers have built their skills and knowledge with their craft from many years of experience. If you are still in doubt and hesitant, reach out to these companies to learn more about their items and communicate your concerns further. It is about time to treat yourself to some fancy bracelet paired with elegant earrings! The only thing stopping you from not living your life as exquisite and bright as a Diamond is your fears and worries. Let loose and be ready to run this world like it's your own runway!