Top 10
Sacramento

Kitchen Remodeling Companies
Top Best
Kitchen Remodeling Companies
Do you sigh every time you walk into the kitchen? Frustrated with the space and feel like you want something more efficient? Rest assured, you are not alone. Every day, people in Sacramento turn to search engines in hopes of finding the best "Sacramento kitchen remodeling contractors near me."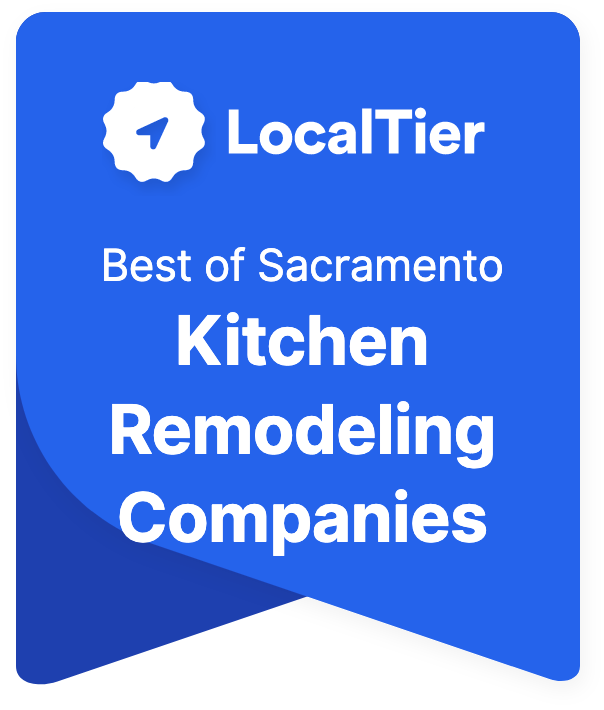 Best Sacramento Kitchen Remodeling Contractors
When you think of the kitchen, you may remember a family time growing up. Everyone sits at the table to eat a meal and converse about the day. It is also where many families hold discussions or assist with homework. For many, it is the heart of the entire home. Food is a comfort to the soul, so you want a space that brings joy, not frustration.
If you find yourself longing for something more, it is time to talk to the professionals and let them assist with the project. Sacramento kitchen remodeling contractors are easy to find when you search, but you want trustworthy and reasonably priced ones. Before you begin to search for a kitchen remodeling company in Sacramento, take time looking for ideas and building a dream board for your project. Once you know what you want, you are ready to start asking contractors the hard questions to find your perfect fit.
Top Kitchen Remodeling Companies in Sacramento
The following is just a short list of the top kitchen remodeling companies in Sacramento. Start by looking at their online presence. Visit each contractors website and gather all of the information you can on where they are located, services they offer, prices, and financing plans they may have, as well as their portfolio. After pulling the basic information, you are ready to start looking for reviews and comments on social media outlets. Take note of anything that may raise red flags and talk to them about it when you contact them.
Our Selection Criteria
Each business is graded according to the following criteria:
Qualification
How qualified are they to do the work in their chosen field? Do they have any licenses or certifications?
Availability
Are they open during normal business hours? Are the hours clearly posted on their website and at their actual storefront?
Reputation
What are others saying about them? How well-known are they in the community?
Experience
How many years have they been in business? Have they won any awards or accolades?
Professionalism
How do they treat their customers? Are they courteous?
Hire the Best Kitchen Remodelers in Sacramento
Hiring a Sacramento kitchen remodeling company is not something you want to take lightly. Plan to spend some time researching each remodeling company before you even pick up the phone. With this list, you will automatically narrow your options down from the hundreds online. The goal is to assist you in finding the best companies and contractors in value. You will be investing both time and money into this project, so research is vital.
Take this list and begin researching how they operate and what their costs are. Look at their business models and portfolios to see if they will match your style. In the basic search, you will want to narrow the list down to your top three or four Sacramento kitchen remodeling companies. Remember you are going to want to contact everyone on your preferred options. Make a list of your needs, questions you have, and bottom lines. As you contact each kitchen remodeler in Sacramento, you will want to build a list of pros and cons to each business. If you run into problems narrowing your list, consider talking to your friends, family, or social media for input.
Sacramento kitchen remodeling contractors rely on positive reviews to survive, so you want to wait for a company you enjoy working with. Talk to the company and ask for printed copies of their warranties, prices, and cost breakdown. If they offer any financing plans, that should be in writing as well. Don't be afraid to ask each Sacramento kitchen remodeling contractor for their opinions and see how they respond. In addition, you will want to know what their plans are if they run into problems along the way. Finally, make sure you never sign a contract or hand money over to a remodeler until you are sure they are the best match for your project.