Top 10
Sacramento

Magazines
Are you looking for some glossy magazines in Sacramento? Are you eager to open the cover and see what's inside the pages of these local magazines? Whatever your purpose is, be it for business or for pleasure, magazines do provide some form of entertainment and leisure for their readers.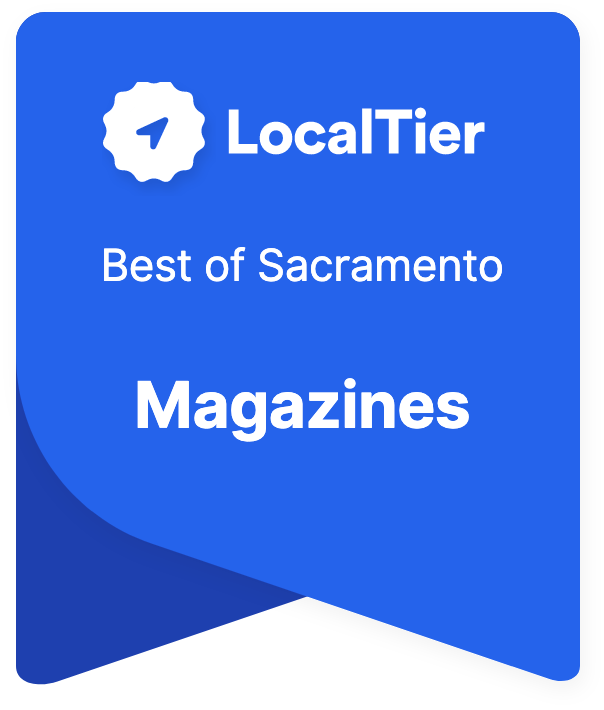 Buy the Top 10 Best Magazines in Sacramento
Sacramento has several magazines for you to choose from. Each one of these Sacramento local magazines contains information that you may find useful in your daily life. You may be surprised to find out that searches for "magazines near me" still rank high each week. Sacramento residents do not want to be left behind, especially when it comes to juicy news. They want to be always "in the know". So, if you want to be updated on "what's up and about" in Sacramento, these magazines will feed you in on the details. Whatever your interests are, there will be a Sacramento local magazine that will fit your style and personality. You will love their pages on trendy news, lifestyle bits, and a lot more.
The list of the top 10 best local magazines in Sacramento will be your handy guide for these bearers of local news and events, including business, fashion, healthcare options, restaurants, sports, and even insights on distinct local personalities of Sacramento and beyond. These local magazines may come in different editions and are published regularly for your consumption.
You can even sign up for regular subscriptions. If you are looking at the advertising side, and you are interested in posting some ads for your business, you may connect with them to know the details. The latest copies of these Sacramento local magazines are scattered on many shelves all over the city. You may go and grab a copy now.
Our Selection Criteria
Each business is graded according to the following criteria:
Qualification
How qualified are they to do the work in their chosen field? Do they have any licenses or certifications?
Availability
Are they open during normal business hours? Are the hours clearly posted on their website and at their actual storefront?
Reputation
What are others saying about them? How well-known are they in the community?
Experience
How many years have they been in business? Have they won any awards or accolades?
Professionalism
How do they treat their customers? Are they courteous?
Now you are ready to choose the best Magazines in Sacramento
Some of these Sacramento local magazines have been around for some time, spanning over quite a few generations of regular patrons and readers. With the onset of digital media, they were able to survive, carving their own niche in the field of printed publications. Bring up talk of local news, and they are there amidst it all. They are the lifestyle authority that speaks about the most important facets of the wonderful world of Sacramento.
Included inside these Sacramento local magazines' pages are announcements of upcoming activities like art exhibits, trending restaurants, fashion, beauty, and health tips. You may also find inspirational articles on men and women achievers in the local community. Whether you are looking for updated juicy news or just rearing to read through the glamour spreads, these local magazines are for you. Talk about the latest trend in hairstyles and you'll find them also inside these Sacramento magazines. Never to be left out are the latest tips on home remodeling, parenting advice, sustainable and eco-friendly "greening" tips, and a whole lot more. Sports, hobbies, and lifestyles – they have them too!
One thing is for sure, these Sacramento local magazines are educational, entertaining as well as informative. They are also great venues to let your products and business be known to the local market. It doesn't matter whatever your purpose is, for buying these local magazines. They are simply yours to keep. These Sacramento local magazines are published for their readers to read and enjoy. As you pick one copy of the top 10 magazines of Sacramento, you can always take your sweet time to sit down and relax as you flip through the colorful pages of these neatly designed local publications.