Top 10
Sacramento

Newborn Photographers for Maternity & Baby Photographys
Top Best
Newborn Photographers for Maternity & Baby Photography
#

1

Jaebird Photography

Jaebird Photography is the leading session photographer in Rocklin. They specialize in newborn and family services. They want their customers to keep the beautiful memories closely and feel happy when looking at the pictures. Their experts have many certificates of shooting to provide their clients unique and incomparable photos. Their staffs work with modern equipment and contemporary professional software to enrich the pictures with an appropriate atmosphere. They come to any location with all required tools conveniently and patiently treat the sleeping babies or energetic teenagers during the process.

#

2

Mike Chan Photography

Mike Chan Photography is one of the most prominent photographers in Sacramento. They specialize in portrait and event shooting. Their highly qualified staffs have been working for over ten years making their clients happy. They provide services at affordable prices, feeling the responsibility to bring joy to every person they work with. They focus on the internal beauty of their models and give priceless recommendations on clothes, makeup, and the environment for an outstanding result. They never repeat their plot shooting environment adapting to their customers' needs and desires.

#

3

Everlook Photography

Everlook Photography is the premier photo salon in Rancho Cordova. They specialize in the portrait of individuals, couples, newborns, and events. Their team perform photo sessions in the nature, with unique accessories and design the incomparable pictures. Their primary goal is to provide unbeatable quality results for their customers. They shoot never-standing children, sleeping babies, and newlyweds in the best environment to keep the memories for future generations. Their experienced staffs offer professional services for recovery of old pictures and re-shooting of the plots.

#

4

Luke Is The Blacksheep Photography

The Blacksheep Photography is the highest quality photo and video company in Davis. They specialize in outdoor sessions at events, weddings, graduation ceremonies, and many others. Their regular customers are Instagram models and YouTube bloggers. They provide professional service in handling the clients' pictures and expertise in all kinds of modern trends in photography and videography. They offer a unique product for every client and always customize their results to ensure people have incomparable results. They work in the friendliest manner and feel for all models.

#

5

Fits and Stops Photography

Fits and Stops Photography is a reputed and honorable photographer company in Sacramento. They specialize in romantic, engagement, and portrait photography. People trust them to shoot the most notable moments of their lives. Their experienced team provides an astonishing range of ideas for shooting. They create a professional portfolio for future stars and young models. They work with empathy and patience even with newborns and ever-energetic children. Their team focuses on the complete customers' satisfaction. They are up to the adventure of unique plots of pictures and share their knowledge and skills with their clients to get the best results.

#

6

Jill Carmel Photography

Jill Carmel Photography is one of the most prominent photo session companies in Sacramento. They specialize in shooting newborns, weddings and engagements in Sacramento. Their professional staff is providing planning the style and theme of your wedding. They focus on receiving colorful, dynamic, and inspirational photo images and videos created manually. Jill Carmel Photography guarantees a wedding rich in personality and characteristic features. They satisfy all requirements of their clients. They respect and appreciate their clients.

#

7

Dee & Kris Photography

Dee & Kris Photography is the premier photo salon in Sacramento. They specialize in the portrait of individuals, couples, newborns, and events. Their team perform photo sessions in the nature, with unique accessories and design the incomparable pictures. Their primary goal is to provide unbeatable quality results for their customers. They shoot never-standing children, sleeping babies, and newlyweds in the best environment to keep the memories for future generations. Their experienced staffs offer professional services for recovery of old pictures and re-shooting of the plots.

2220 J St Ste 5

Sacramento, CA 95816

#

8

Katherine Vess Photography

Katherine Vess Photography is one of the most prominent session photography in Sacramento. They specialize in portrait photography of children, newborns, and pregnant women. Their highly qualified staff provide a personalized approach and excellent child portrait photography services. Their central priority is to take high-quality photographs and to treat each child individually during the shoot. Katherine Vess Photography finds contemporary methods of working with children of all ages and will provide beautiful pictures. They meet the complete satisfaction of their clients. They offer unique services at affordable prices.

#

9

MaxOutThere Photography

MaxOutThere Photography is a leading event and session photography in Sacramento. They specialize in capturing authentic and raw, and natural photographs of events, portraits, and products. Their professionals realistically provide quality images during events, brand and product shoots. They aim to natural photos taken during events and portrait photography. MaxOutThere Photography guarantees high quality and raw pictures in natural colors and light during portrait photoshoots, branded shoots, and event photography. They follow all requirements of their clients. They provide excellent services at a reasonable price.

#

10

Diana Jahns Photography

Diana Jahns Photography is the leading session photographer in Sacramento. They specialize in newborn and family services. They want their customers to keep the beautiful memories closely and feel happy when looking at the pictures. Their experts have many certificates of shooting to provide their clients unique and incomparable photos. Their staffs work with modern equipment and contemporary professional software to enrich the pictures with an appropriate atmosphere. They come to any location with all required tools conveniently and patiently treat the sleeping babies or energetic teenagers during the process.

1108 R St Ste 217

Sacramento, CA 95811

#

11

I Just Love My Photos

I Just Love My Photos, a well-known session, event, and real estate photography in Sacramento. They specialize in photo shoots of babies and events, weddings, concerts, products, celebrities, portraits of people of all ages. Their experienced staff will approach any baby during the photoshoot and ensure high-quality photos. I Just Love My Photos maintains a high-quality service for events, portraits, products, and real estate photography. They focus on the quality of pictures in any shooting and lighting. They satisfy all desires of their customers. They respect and appreciate their clients.

11 Manley Ct

Sacramento, CA 95820
You are here because you decided to hold a photoshoot. How to choose the right photographer for such touching moments as pregnancy and the first months of life for a newborn?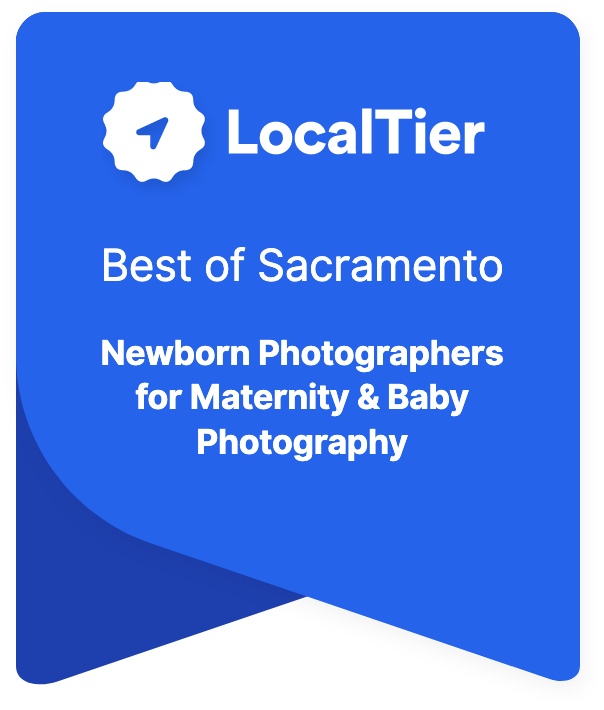 Here are the Best Newborn Photographers for Maternity & Baby Photography in Sacramento
First of all, it is essential to understand that when choosing a photographer, you expect high-quality pictures and place significant responsibility on the person who will hold the baby in his arms throughout the photo session, put him in poses close to intrauterine ones. These are safety issues, experience, and the necessary knowledge for such a responsible type of photoshoot.
To shoot newborn babies, a photographer must have specific knowledge and skills. It is good if this photographer has been trained by great masters. Although this does not guarantee high results, indeed, in this case, the photographer understands the whole level of responsibility. Therefore, do not hesitate to ask if the photographer has studied at special courses on shooting newborns.

Ask the photographer to show the entire series of pictures of one baby, preferably several. This way, you will be able to judge the experience of independent filming.

Be sure to communicate directly with the photographer. No correspondence will give an idea about the person. Only with a mother's heart, with a flair, can you understand whether you will let this particular person to your baby or not.

Always read reviews because no mother will write nice words if some moments leave unpleasant impressions.

Pay attention to the pricing policy. A photo session of a newborn baby is a very detailed, delicate, and really complex responsible process, followed by another whole processing stage.
In the list below, you will find the best newborn and maternity photographers in Sacramento. They will support you and explain the process in detail.
Our Selection Criteria
Each business is graded according to the following criteria:
Qualification
How qualified are they to do the work in their chosen field? Do they have any licenses or certifications?
Availability
Are they open during normal business hours? Are the hours clearly posted on their website and at their actual storefront?
Reputation
What are others saying about them? How well-known are they in the community?
Experience
How many years have they been in business? Have they won any awards or accolades?
Professionalism
How do they treat their customers? Are they courteous?
Now you are ready to hire photographer for a newborn in Sacramento
Photo session of a newborns is a new trend in modern photography. All of you have probably seen these touching shots with sleeping, little angels. These photos are pleasant to look at, and the hearts of parents are filled with pride and love when looking at high-quality images of their beloved child.
Age is an essential factor for conducting a newborn shooting. The older your child is, the more difficult it will be to position the baby. A photo session of a newborn and a photo session of a baby are completely different types of shooting.
The shooting place does not have to be a photo studio. Many professionals come for a photoshoot of babies at home.
If you decide to hold a photo session of a newborn, order it from trusted masters. Modern photographers of newborns must pass training courses on the technology of conducting a photo session of babies. A good photographer knows how to build a suitable composition, uses safe lighting devices and eco-friendly materials in his work, will not freeze or overheat your child.
The photo session takes an average of 3-5 hours, sometimes longer. The photo session is organized so that the needs of the baby are in the first place. Feeding, hygiene, and sleep happen as on any other day. Mom calmly does everything necessary, and the photographer captures unique shots at the right moment.
If the family is optimistic about the photoshoot and tries not to worry and not be nervous, everything will go well.
A photo session of a newborn is a unique shooting that cannot be repeated. Therefore, to weigh all the pros and cons, choose an excellent qualified photographer, ask all the disturbing questions to the specialists whose contacts we give above.