Top 10
Sacramento

Office Furniture Stores & Dealers
Top Best
Office Furniture Stores & Dealers
Are you looking for office furniture stores and dealers near you? You might want to buy some new office furniture, or you are just planning to spruce up the mood in your office. Either way, Sacramento can offer you many choices for office furniture stores and dealers.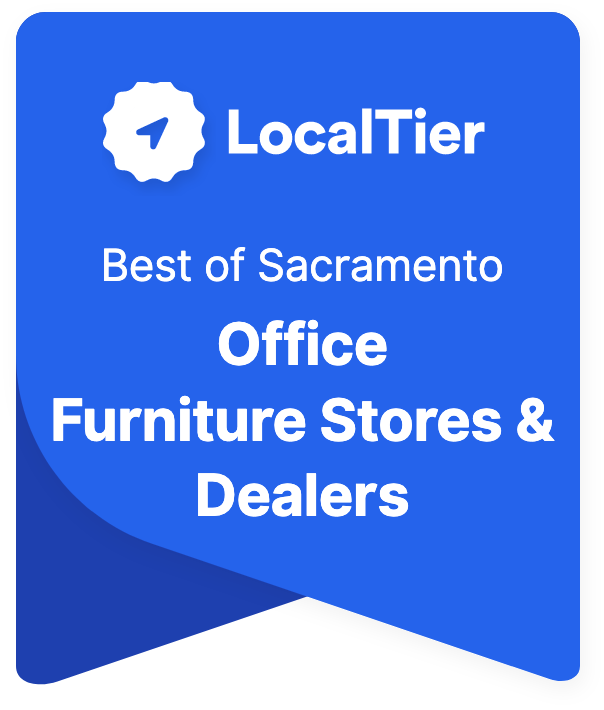 Find the Best Office Furniture Stores & Dealers in Sacramento
Furniture is both aesthetic and functional in purpose. No one can deny that the choice of office furniture for any business can make a lot of difference in achieving a coherent look and feel of a business place. Most furniture stores and dealers know that business owners have specific needs for their office furniture sets.
Selecting furniture for your business is different from choosing personal pieces for your home. Office furniture sets must fit exactly the image that the business wants to project. It is also dependent on the line of a business-like salon, and spa furniture will be different from that of a law firm. Shabby-looking pieces are a poor choice. Always select those pieces of furniture that will go well with your office motif and interiors. It doesn't need to be flashy or expensive, so long as it complements the overall theme of the place. A chair will always be a chair, but isn't it better to sit comfortably on a nice, elegant-looking couch than a drab piece of a chair?
Designs may run wide, hefty, and nice for these office furniture choices - contemporary, chic modern, classic, traditional, elegant, rustic, or Scandinavian. All of them will look nice in your office if you can select the right one from your chosen office furniture stores and dealers.
Shopping for a set of office furniture is always an enjoyable experience. Anyone would agree that there will be a surge in excitement whenever this task is involved. A trip to your favorite furniture stores can always be a treat. Such a thing may be true even for seasoned interior designers who are sometimes hired to handle furniture selection and purchases for businesses.
The top ten best Sacramento office furniture stores and dealers are listed below to make the hunt easier for the business furniture buyer. You may go over the list and check what each can offer. Your best bet will be to check on customer reviews. You may also ask if they offer perks, discounts, or added services like free delivery, post-sales checks, and warranties. You may also pay a visit to these Sacramento office furniture stores and dealers to see the actual products. Some furniture stores will even gladly show you their best selection of office furniture and dealers.
Our Selection Criteria
Each business is graded according to the following criteria:
Qualification
How qualified are they to do the work in their chosen field? Do they have any licenses or certifications?
Availability
Are they open during normal business hours? Are the hours clearly posted on their website and at their actual storefront?
Reputation
What are others saying about them? How well-known are they in the community?
Experience
How many years have they been in business? Have they won any awards or accolades?
Professionalism
How do they treat their customers? Are they courteous?
##Now You Are Ready to Buy Furniture in Sacramento
The choice of office furniture can be a bit challenging. All furniture sets will represent a corporate image for any business. The right choice of office furniture can help you maximize space, making your workplace look more organized with less clutter. Increased freedom of movement can result in more efficient business operations.
Studies also show that good pieces of office furniture placed in the right position can help boost workers' productivity. They will be happy to work in a pleasant place with ease of movement. If the furniture pieces are well placed, it can encourage interaction and collaboration among employees.
The recent innovation of ergonomic designs for furniture is designed to improve employees' health and wellness. You may also add some relaxing pieces for them to lounge on during coffee breaks to boost their mental health.
The right selection of office furniture can also make a lasting positive impression on your customers and clients. It is a brand and image supporting tool that can boost your sales. Before you embark on your shopping journey for your office furniture sets, you can start by listing down all the pieces that can blend well in your business place. You may also do well to do a cost estimate for each piece to ensure that you will be working within your budget. Remember, trust your instincts, and do your due diligence when choosing the best office furniture store and dealer for your needs.