Top 10
Sacramento

Office Space & Private Executive Suites for Leases
Top Best
Office Space & Private Executive Suites for Lease
Are you looking for an excellent office space to rent for your company?
An essential function of an office is to provide the business processes of a company with the right conditions to maximize the company's potential. For example, the infrastructure of a modern business center allows users to get the maximum benefit from the space. Car parks, systems of order and security for visitors and staff, provision of means of communication (telephony, Internet), and public catering in office buildings create a comfortable environment for stay and work.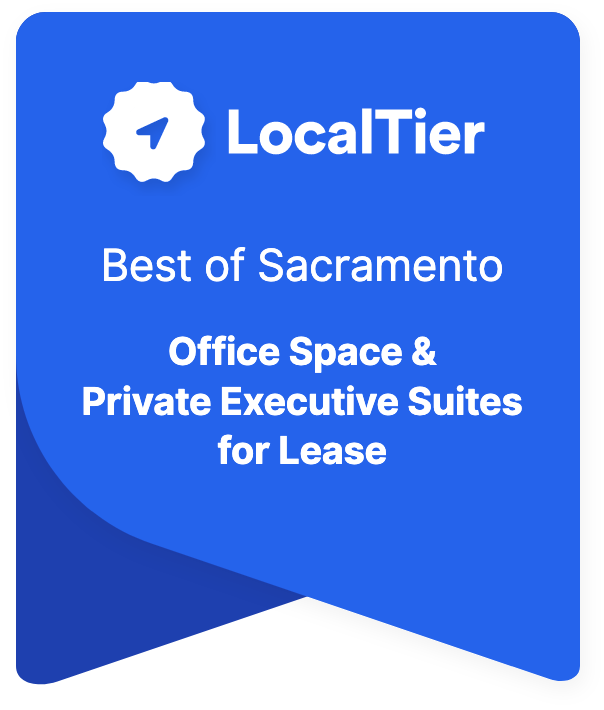 ##Here are the Best Office Space & Private Executive Suites for Lease in Sacramento
A team of like-minded people under one roof with the chief always keeps a much-needed labor "tone" to ensure the achievement of planned performance and efficiency of each employee and the team as a whole. It is necessary to install office equipment and means of communication with potential customers. Here you need a whole set of technical standards for automation of the work of the enterprise as a whole. All this is possible by renting premises in an office center.
To rent premises, you do not need to make significant initial investments connected with purchasing premises and repair work. Young companies and start-ups do not always have a lot of money to buy their own office of the required size, and renting premises become their only option. This is borne out by statistics: young firms are more likely to rent an office, retail, or production premises until they have accumulated enough assets to purchase them. The affordability of office rentals and the opportunity to move in quickly and start working straight away are unconditional advantages. You can choose an office to rent according to your requirements.
We found some of the best offers for office rentals to suit any company's needs and size.
Our Selection Criteria
Each business is graded according to the following criteria:
Qualification
How qualified are they to do the work in their chosen field? Do they have any licenses or certifications?
Availability
Are they open during normal business hours? Are the hours clearly posted on their website and at their actual storefront?
Reputation
What are others saying about them? How well-known are they in the community?
Experience
How many years have they been in business? Have they won any awards or accolades?
Professionalism
How do they treat their customers? Are they courteous?
Now you are ready to choose office space in Sacramento
There is a lot of available office space on the market. However, it is not easy to choose a perfect option. First, you should formulate your criteria for the area you need to look out for when selecting an office to rent.
Preferable location;
Area;
Auxiliary space available inside the office (number of meeting rooms, server room, kitchen, storage);
The concept of your office (back-office for staff accommodation, front-office, or, as is most common in practice, a combination of the two);
Comfortable rental rate;
Other important parameters for you.
Do not be hung up on one or two criteria and discard options because they do not meet these few. It may be that there are other good things about the property.
With the seeming variety of offers, the reality is that our market is not large enough to find space that meets all the criteria. Often clients reject perfect premises without looking because they do not like the location, the building does not fit their tastes. So once you have selected your options, do not be lazy to see each one in person. It is better to see every space once to see if it suits you.
Rent premises close to transport interchanges. It will be easier for your employees to get to work. If the office does not have a convenient transport location, the issue can always be resolved by organizing a ride. This is an additional cost, but the savings on rent (the further the office is from the interchanges, the cheaper it usually is) will give this opportunity.
When choosing an office, it is worth taking a closer look at the building's infrastructure, access control system, parking availability, and even the design of the office space can play a big part in the choice. Above, we have collected for you the best rentals and individual executive suites.