Top 10
Sacramento

Patio Contractors & Fireplace Companies
Top Best
Patio Contractors & Fireplace Companies
#

1

Cornerstone Concrete

Cornerstone Concrete is one of the most trusted landscapers in Vacaville. They have many years of experience in the market of concrete contractors. They specialize in exterior landscaping works. Their staff provides an accessible and reasonable estimation for the job. They always finish on time, doing the work most professionally. They offer design, construction, and maintenance of concrete structures for homeowners. They meet all their customers' requirements and wishes. Cornerstone Concrete performs the project with excellent quality materials and technologies for lasting results.

350 Limerick Way

Vacaville, CA 95688

#

2

System Pavers

System Pavers is one of the leading landscaping architectural companies in Sacramento. They have been serving mansions and condominiums for a quarter of the century. Their staffs have extensive experience in all kinds of landscaping, masonry, and concrete works. They strive to satisfy the requirements of the most demanding clients and are obsessed with the high quality of the results. They aim to leave the landscape for years loyally functioning and smooth operating under any circumstances. They build durable products that last a lifetime and give a 30-day satisfaction guarantee.

3035 Prospect Park Dr Ste 110

Sacramento, CA 95670

#

3

R&B Framing

R&B Framing is a well-known and trusted contractor in Sacramento. They specialize in decking, railing, and siding services. They create patio coverings, repair roofs, and design attractive outside fences most professionally and outstandingly. They always focus on their clients' needs. Their experienced team uses the latest technologies and methods in construction. They provide a 30-day guarantee for all their works. Their durable products serve people to last a lifetime. R&B Framing has been providing services for years and has earned high reviews and ranks in the city.

#

4

Daniel's Concrete

Daniel's Concrete is one of the most reliable and trusted concrete contractors in Sacramento. They specialize in both standard and unique decorative concrete installations. Their staff is always on a call for their clients in residential and business areas. They have been working for over 15 years, providing frontier exterior services. Their team offers free consultations and estimation of the required concrete and masonry works. They focus on a customized approach to every customer with affordable prices. Daniel's Concrete meets their clients' wishes and requirements for complete satisfaction and leaves the works only fully completed at the highest level on time.

#

5

East Bay Concrete Construction

East Bay Concrete Construction is a licensed full-service concrete contractor in Vacaville. They specialize in masonry, concrete, foundation construction, slab and retaining wall. They can perform pool decks and stained concrete as a customer wish. They focus on customers' requirements as goal number one. Their experienced staff has been working for almost a decade providing their customers the high quality and lasting products. Their experts renovate the outdoor space most prominently and technologically. They are dedicated to the customers' comfort and happiness while living in their houses.

#

6

Ergeon

Ergon is the most customer-oriented construction company in Sacramento. They provide licensed works of a wide range, including fences, driveways, walkways, patios, and other objects. They provide stains, woodworks, gate, and chain links for their clients. Their experienced experts offer fast and friendly service focusing on customers' needs and preferences. They allow homeowners to forget about stress and anxiety about the remodeling of their houses' exteriors. They serve both individual and business estate using the latest techniques and methods. Ergon shares a free vision of the future design and inspires their customers for a happy life in renovated houses.

#

7

Garcia's Concrete

Garcia's Concrete is a custom hardscape concrete constructor in Sacramento. They specialize in high-quality exterior works with modern technologies and sustainable materials. They focus on customers' satisfaction and provide a friendly and respectful attitude for clients' ideas and requirements. They work to implement the boldest ideas about hardscape and landscape transformation. Their experienced team offers valuable expertise on the current state of the outdoors of the houses and a free plan of its renovation. Garcia's Concrete will be pleased to introduce contemporary methods of concrete driveways, patios, and sidewalks.

#

8

Steven M. Wilson Concrete

Steven M. Wilson Concrete is the frontier of concrete service company in Shingle Springs.They specialize in a wide range of service like stamped and salt finished concrete, hand seeded lawns and masonry works around fireplaces and children playgrounds. They offer high quality works for commercial and individual homeowners at the affordable prices. Their experienced team has been working for almost 40 years at creating of beautiful, comfortable and sustainable exteriors. They are happy to give a free consultation and provide a plan of redesigning and remodeling their customers' outside.

#

9

Jimenez Boys Concrete

Jimenez Boys Concrete is one of the most trusted landscapers in Sacramento. They specialize in all kinds of work with concrete and masonry for both individual and commercial clients. They focus on the needs and desires of their clients, providing the best solutions for every particular house. Their team focuses on details and finishes high-quality projects on time. They never stop works before 100% clients' satisfaction. They provide the most reasonable estimation for the planned works. Jimenez Boys Concrete creates a distinctive landscape exceeding any expectations.

#

10

North-Cal Paving

North-Cal Paving is a breathtaking exterior remodeling company in Vacaville. They specialize in asphalt paving, driveways, sidewalks, seal coating, and building construction. They provide high-quality services with the most modern and reliable materials. Their experienced staff performs free expertise of the current state of pavements and coverings. The experts suggest the best technologies for every particular case, including parking clots, home parks, and private roads. They serve both individuals and business customers. Their team always focus on their customers' need and requirements. North-Cal Paving will be pleased to give you any consultations via phone or email.
One of the joys of owning a home is having places where you can sit and unwind after a long day's work. For some, this is enjoying dinner on the patio or roasting marshmallows over an outdoor fire pit. If you are missing the luxury of a patio, it is time to start searching for a Sacramento patio contractor to assist you.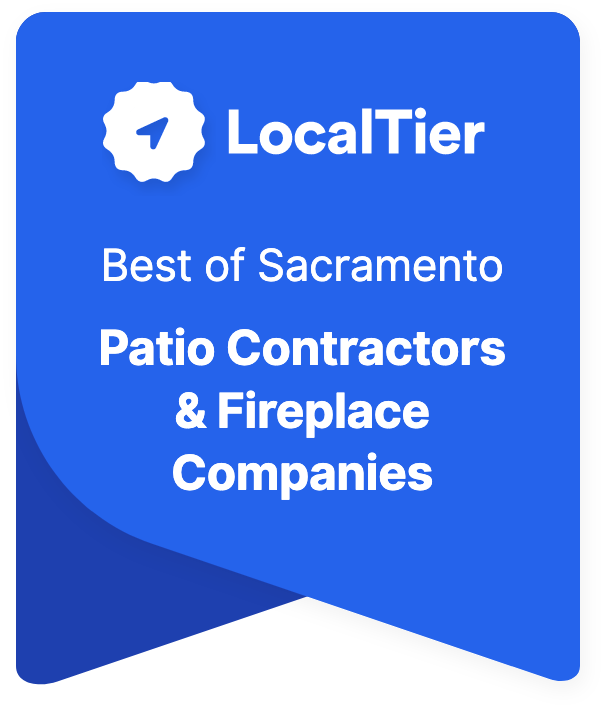 Sacramento Patio Contractors & Fireplace Companies
You spend so much time either at work or inside your home every day. You often miss the pleasure of nature, especially if you have a lackluster space. Every day, hundreds in Sacramento look for patio contractors or outdoor fireplace companies near them. These searches do not always produce the best patio contractors, or they give you so many options, you become overwhelmed.
We have compiled a list of the top patio contractors in Sacramento to help ease the battle of finding someone to help you remodel your outdoor living area. There are many options available, from simply paving an area to building screened-in enclosures. You want someone who listens to your dreams and offers you solutions within your budget. Without the proper research, you may end up with a final project that damages the integrity of our home.
Best Patio Companies in Sacramento, CA
Take a look at this list of patio contractors and visit their online profiles. Make sure you understand their rates, services, warranties, and business model. Look for online reviews to help you narrow the list down to a few patio companies you can reach out to. When you call them, make sure you explain your situation and what your end goal is. You want someone who cares about you, deadlines, and budget. However, you also want patio contractors that aren't afraid to tell you whether a project is feasible with your current home situation. Once you are satisfied with the answers, you are ready to begin turning your yard from bland to relaxation.
Our Selection Criteria
Each business is graded according to the following criteria:
Qualification
How qualified are they to do the work in their chosen field? Do they have any licenses or certifications?
Availability
Are they open during normal business hours? Are the hours clearly posted on their website and at their actual storefront?
Reputation
What are others saying about them? How well-known are they in the community?
Experience
How many years have they been in business? Have they won any awards or accolades?
Professionalism
How do they treat their customers? Are they courteous?
Contact The Best Patio Contractors in Sacramento
We have worked to compile a list of the top Sacramento patio contractors. However, this list is just the first step in the process. You will need to take the time and energy to research each Sacramento patio contractor in depth. Some of the questions you will want to ask Sacramento patio contractors should include:
May I see your license and insurance?
What are your specialties?
Do you contract out the work, or is it all in-house?
Do you run background checks on everyone that will be on my property?
Will you itemize the estimate so we can select which projects we want?
How quickly can we start the project?
What will my responsibilities include?
During your research, be sure to ask them for previous clients who are willing to talk to you and show off their finished projects. Consider asking each Sacramento patio contractor what makes them think they are better than their competition. Sacramento patio contractors should always be proud of their work and willing to show off.
If you are provided with a portfolio, follow up on it. People are more honest with the process, and you will be able to determine if there are any red flags to watch out for. Working with a Sacramento patio contractor is a dance that relies on you giving them ample information to assess the situation entirely. In return, they need to provide you with honest and direct answers that give you a clear picture of the situation's cost and timelines.
When you find a Sacramento patio company you trust, problems that arise can be solved quickly and to your satisfaction. Never be afraid to refuse a contract until you have a detailed plan in place and you are sure you have found ideal Sacramento patio contractors for your job.