Top 10
Sacramento

Pediatric Dentists
Top Best
Pediatric Dentists
Do you need the service of the best pediatric dentist located nearby for your children? There are several pediatric dentists and dental clinics in the city of Sacramento. All of them can provide the best dental care for children and adults alike.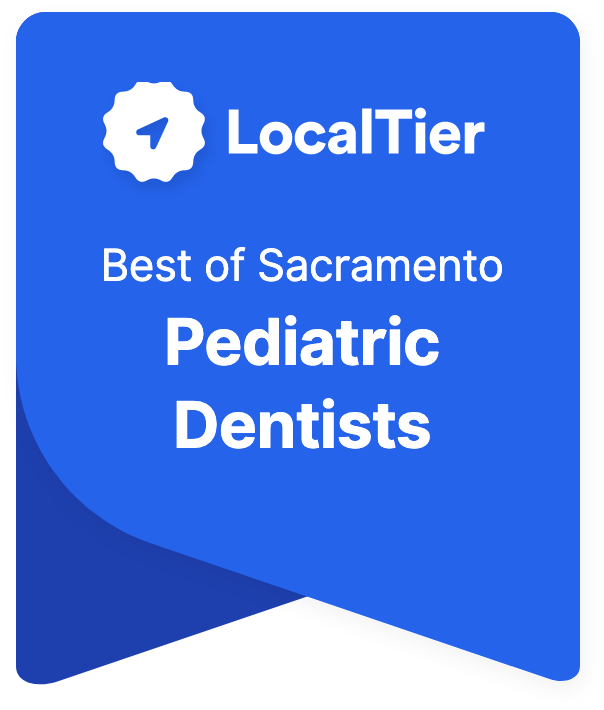 Find the Best Pediatric Dentists in Sacramento
Children's needs for dental treatments are different than that of adults. This is the reason why there are pediatric dentists that focuses mainly in treating children. It is a known fact that children have an innate fear of dental visits. Usually, it comes from a trauma gained from their first dental experience. They may have felt unbearable pain during that dental visit and as such, they no longer want to come back. The best pediatric dentists are aware of this. They would know how to handle the fear and anxiety of children. When the children go on their dental visit, they can always use child psychology in managing the fear of these children. Some pediatric dentists even decorate their dental clinics to make it more kid friendly. A pain-free dental procedure will ensure that the children can relax and enjoy the process. There are pediatric dentists who even give out goodies after the dental visit. Pediatric dentists must always win the hearts of their children as patients.
Most children do not see their dentists as tooth fairies. They are intimidated by their presence. The best dentist for children knows how to let them feel at ease and comfortable by showing them compassion and understanding. A pediatric dentist's experience in handling children's oral care management is a big plus. A soft and caring touch from their dentist during the treatment can really go a long way. A good pediatric dentist must gain the trust of their little patients. They should ensure that every child's dental visit experience is always positive. These pediatric dentists should make it fun and exciting, at least in the eyes of these children. As they go along, these children can learn how to properly take care of their teeth so they can keep them for a longer time.
For your children's dental needs, you may choose a pediatric dental clinic near your place that offers a wide array of dental treatments and services. Some of them are clinics that cater purely to children. Most of these dentists can do dental implants, dentures in a day, tooth extraction, dental alignment, Invisalign braces, and a whole lot more. On top of it all, these pediatric dentists in Sacramento must always ensure the children's overall dental health.
Our Selection Criteria
Each business is graded according to the following criteria:
Qualification
How qualified are they to do the work in their chosen field? Do they have any licenses or certifications?
Availability
Are they open during normal business hours? Are the hours clearly posted on their website and at their actual storefront?
Reputation
What are others saying about them? How well-known are they in the community?
Experience
How many years have they been in business? Have they won any awards or accolades?
Professionalism
How do they treat their customers? Are they courteous?
Now you are ready to hire Pediatric Dentists in Sacramento
Dental emergencies happen for real. It is the reason why a few of the most researched words on the internet goes by phrases like, "24-hour dental care near me", "best pediatric dentist near me", and "24-hour emergency dentist'. Some urgent dental concerns need to be attended to immediately, especially for children. What will you do when your child cries in the middle of the night complaining of severe toothache? Instinct will tell you to rush online to check on where to find the nearest local pediatric dentist. This is the main reason why it pays to have a trusted pediatric dentist nearby, to help you out in cases of such dental emergencies
The list of the Top 10 Sacramento Pediatric Dentists may serve as a helpful guide for you in selecting who among these pediatric dentists can take care of your children's oral health the most. You can also check the reviews of their patients online to know the kind of service that these pediatric clinics provide.
Always remember that a pediatric dentist should be a child's best friend. Being such can pave the way for many healthy and happy visits of children to their pediatric dental clinics.