Top 10
Sacramento

Physical Therapy Clinics and Physical Therapists
Top Best
Physical Therapy Clinics and Physical Therapists
#

1

Therapeutic Language Clinic

Therapeutic Language Clinic is a leading Speech Therapists company in Fair Oaks. They will help to deliver sounds to your loved ones. They thoroughly check the customer's child for diagnostics. Their highly qualified personnel provides occupational therapy during recovery from illness. They focus on the children's need to study, play, communicate with peers, dress and go to the toilet. Therapeutic Language Clinic suggests physical therapy, which helps in the development of your child. They satisfy all desires of their clients. They will be happy to give you consultations on personalized and attentive therapy.

9813 Fair Oaks Blvd Ste B

Fair Oaks, CA 95628

#

2

Folsom Physical Therapy

Folsom Physical Therapy is a well-known physical therapy company in Folsom. They specialize in vestibular program for dizziness and balance problems. Their professional team provides evaluation and treatment of chronic swelling management. They are dedicated to pelvic health for children and adults. Folsom Physical Therapy offers the best treatment of the temporo-mandibular joint. The company conducts group fitness classes to perform physical exercises for general wellness. They never stop until they reach the complete satisfaction of their clients. They work in the friendliest manner. The atmosphere is professional but also warm, encouraging, and enthusiastic at the same time.

115 Natoma St

Folsom, CA 95630

#

3

Performance Physical Therapy | Sacramento

Performance Physical Therapy is one of the most prominent rehabilitation center in Sacramento. They specialize in various physical therapy methods for children and adults. Their experienced team provides vestibular rehabilitation including manual and aquatic therapy. Their primary goal is to begin treatment quickly to get the best results. The owner is a practicing physical therapist. Performance Physical Therapy guarantees modern methods of physiotherapy. The company has an appointment for physical therapy classes for 24 hours. They follow all requirements and needs of their clients. They will be happy to answer all questions by phone or email.

5207 J St

Sacramento, CA 95819

#

4

Parry Physical Therapy & Athletic Enhancement

Parry Physical Therapy & Athletic Enhancement is a famous physical therapy company in Sacramento. They specialize in physical fitness and treat many kinds of injuries. Their highly qualified personnel provides spinal rehabilitation, orthopedics, and industrial rehabilitation for workers' company. They focus on sports medicine and neurological settings. Parry Physical Therapy & Athletic Enhancement guarantees the most modern manual therapy methods, pediatric orthopedics, senior health, athletic enhancement, and golf enhancement. They never stop until they reach the relive and health of their clients. They provide unique services at affordable prices.

3401 Folsom Blvd Ste B

Sacramento, CA 95816

#

5

Alves & Martinez Physical Therapy & Athletic Performance

Alves & Martinez Physical Therapy & Athletic Performance is a highly reputed and reliable physical therapy company in Sacramento. They specialize in Pilates and trainers. They provide several directions of physical activities to correct the body shape, strengthen health by influencing muscles and consciousness. Their experienced team provides outpatient physical services. They have focused on quality physical therapy care since 2009. Alves & Martinez Physical Therapy & Athletic Performance guarantee the most modern methods of physical fitness system. They always meet all wishes and desires of their clients. They will be happy to give you consultations and advice on physical therapy.

708 57th St

Sacramento, CA 95819

#

6

Swanson McArthur Physical Therapy & Aquatic Center

Swanson McArthur Physical Therapy & Aquatic Center is one of the oldest physical therapy companies in Carmichael. They specialize in the prevention, diagnosis, and treatment of deformities and disorders of the musculoskeletal system and assessing sports dysfunctions. Their highly qualified personnel provides orthopedic and sports injury rehabilitation of physical therapy. They focus on the most comprehensive treatment available, considering the needs and goals of each patient. Swanson McArthur Physical Therapy & Aquatic Center guarantees the most modern methods of injury recovery technologies. They are dedicated to their clients' satisfaction and comfort. They respect and appreciate their clients.

6601 Madison Ave Ste 200

Carmichael, CA 95608

#

7

Resonance Physical Therapy & Wellness

Resonance Physical Therapy & Wellness is a famous physical therapy company in Folsom. They specialize in the treatment of orthopedic and bowel pain. Their highly qualified personnel provides hands-on, personalized physical therapy for pelvic floor and orthopaedic conditions. They focus on the elimination of musculoskeletal pain during and after pregnancy. Resonance Physical Therapy & Wellness guarantees the most current diagnosis and treatment methods of pediatric orthopedics and pelvic pain conditions. Their experienced staffs are licensed specialists in the field. They work in the friendliest and respectful manner.

2545 E Bidwell St Ste 140

Folsom, CA 95630

#

8

VibrantCare Rehabilitation

VibrantCare Rehabilitation is a comprehensive physical therapy company in Sacramento. They specialize in injury rehabilitation, the treatment of complex hand disorders, and wound care. Their experienced team provides pain reduction and restoration of functions in those who suffer from temporomandibular joint dysfunction. They focus on using water treatments to soothe and strengthen patients' joints. VibrantCare Rehabilitation guarantees the most modern methods of women's health concerns. They provide a free plan for the treatment. They provide the unique services at the affordable prices meeting all requirements of their clients.

3800 J St Ste 100

Sacramento, CA 95816

#

9

McKinley Park Care Center

McKinley Park Care Center is a premier occupational therapy company in Sacramento. They specialize in post-hospital short-term rehabilitation services. Their highly qualified personnel provides physical therapy, occupational therapy, and speech therapy. They focus on wound care, stroke, and cardiac event. McKinley Park Care Center guarantees the most modern methods of rebuilding the strength, function, mobility, and confidence necessary for a triumphant return home. They never stop until they reach the complete satisfaction of their clients. They provide excellent services at a reasonable price. They love their patients and surround them with care and comfort.

3700 H St

Sacramento, CA 95816

#

10

Capuchino Therapy Group

Capuchino Therapy Group is a locally owned physical therapy company in Sacramento. They specialize in durable medical equipment and home accessibility assessments. Their highly qualified personnel provides adult and paediatric occupational, physical, and speech therapy services. They focus on adaptive driver rehab evaluations and training, pain management, language and feeding disorders. Capuchino Therapy Group guarantees the most modern methods of physical therapy, Occupational Therapy, and Speech Therapists. Their goal number one is to make their clients happy and heapthy. They provide unique services at a competitive price.

3601 Marconi Ave

Sacramento, CA 95821

#

11

NorCal Physiotherapy and Sports Sciences

NorCal Physiotherapy and Sports Sciences is a significant physical therapy clinic in Sacramento. They specialize in the complete elimination of pain using a combination of empirical therapy and strength sports training. Their highly qualified personnel recover from sports injuries in soccer, football, powerlifting, running, cross fit or rugby. They focus on sports medicine. NorCal Physiotherapy and Sports Sciences guarantee the most modern methods of diagnosis and treatment of sports injuries and complete recovery and life without pain. They respect and appreciate their clients and offer the most modern techniques for quick and sustainable rehabilitation after any injures.

3747 W Pacific Ave Ste C

Sacramento, CA 95820

#

12

Capitol Physical Therapy Center

Capitol Physical Therapy Center is one of the oldest physical therapy companies in Sacramento. They specialize in a wide specter of physical therapy services. Their certified personnel provides reduced pain and heal after a car accident. They focus on the professional diagnosis and treatment of a large number of problems. Capitol Physical Therapy Center offers the best methods of treatment from experienced physiotherapists. They provide a free plan and unique services at affordable prices. Their primary goal is to achieve the complete rehabilitation of their patients.

2288 Auburn Blvd Ste 107

Sacramento, CA 95821

#

13

Aileen Lauer, CMT, COMT

Aileen Lauer is a well-known massage company in Sacramento. They specialize in manual therapy under any orthopedic conditions. Their highly qualified staffs provide immediate and long-term relief of pain and support increased physical function. They focus on massage, physical, and rehabilitation therapy. Aileen Lauer guarantees the most modern methods of specifically directed manual techniques to the body. They provide a free plan for future treatment and give recommendations for reducing pains. Their experienced team will always be available for their customers, even on the weekends.

2301 J St Ste 203

Sacramento, CA 95816

#

14

Performance Physical Therapy | Rancho Cordova

Performance Physical Therapy is a leading physical therapy clinic in Rancho Cordova. They specialize in rehabilitation and physiotherapy of patients. Their experienced provides diagnostics and water therapy, hand treatment, and analysis of the vestibular apparatus. They focus on the desire for an active life without pain. Performance Physical Therapy | Rancho Cordova guarantees the most modern methods of Physical Therapy and Rehabilitation. They never stop until they reach the complete satisfaction of their clients. They provide excellent services at a reasonable price meeting the requirements and needs of their clients.

10390 Coloma Rd Ste 7

Rancho Cordova, CA 95670

#

15

Sacramento Spine & Physical Therapy

Sacramento Spine & Physical Therapy is a well-known physical therapy company in Roseville. They specialize in outstanding orthopedic physical therapy and complicated cases. Their professional staffs provide help and training on how to take care of yourself after leaving the hospital. Their central priority is the treatment of complex issues and complete recovery. Sacramento Spine & Physical Therapy suggests the best modern methods of physical therapy. Their friendly and helpful employees can come to the customer's home at the early stage of treatment. They will be happy to arrange a meeting via phone or email.

1650 Lead Hill Blvd

Roseville, CA 95661
Physical Therapy positively influences the human body by factors of natural or artificial origin. The physiotherapy method is often prescribed during rehabilitation periods after diseases and is perfectly combined with traditional drug treatment regimens in Sacramento.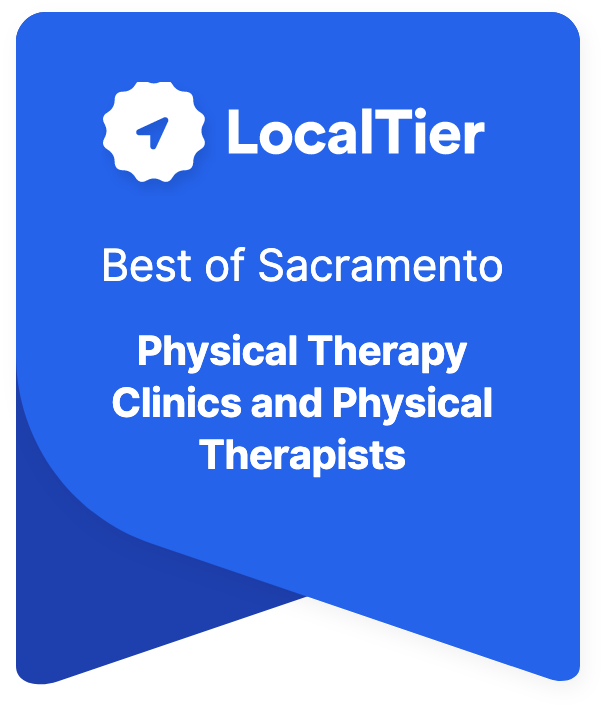 Contact the Best Physical Therapy Clinics in Sacramento
Physiotherapy techniques significantly accelerate the recovery process and facilitate the patient's condition. There are several advantages of this method of treatment:
Clinical efficacy with simultaneous administration of medications prescribed by a specialist;
No side effects. It is applicable both for newborns and for elderly people;
Increasing the effectiveness of some medications by several times;
Prolongation of the remission period in the treatment of chronic diseases during which characteristic symptoms do not occur;
Lack of addiction, which can occur with prolonged use of certain groups of medications;
Painlessness;
Prevention of a wide range of diseases;
No effect of undesirable interaction – you can use several methods of treatment at the same time, while there is no question of their incompatibility (unlike medications);
Absence of toxic manifestations.
When selecting treatment methods, a specialist can develop an individual scheme taking into account the characteristics of the patient's body and adjust it in the absence of a visible clinical effect.
Using his experience and knowledge in medicine, a doctor can prescribe physiotherapy to prevent and treat pathologies of almost anybody's system. Among them, we can give the following:
Nervous system – sclerosis, consequences of stroke, Parkinson's disease, paralysis, neuropathy, neuritis;
Respiratory system – lung obstruction, bronchitis, asthma;
Cardiovascular system – chronic disorders of the heart, recovery after diseases, hypertension, venous diseases;
Musculoskeletal system – osteochondrosis, arthrosis, arthritis, injuries, fractures;
Skin diseases – neurodermatitis, psoriasis, eczema;
Gastrointestinal system – ulcers, gastritis, colitis.
In addition to the above pathologies, physiotherapy is prescribed for several other diseases. In the list of clinics below, you will always find professionals who will help you perform physical therapy repair companies in Sacramento.
Our Selection Criteria
Each business is graded according to the following criteria:
Qualification
How qualified are they to do the work in their chosen field? Do they have any licenses or certifications?
Availability
Are they open during normal business hours? Are the hours clearly posted on their website and at their actual storefront?
Reputation
What are others saying about them? How well-known are they in the community?
Experience
How many years have they been in business? Have they won any awards or accolades?
Professionalism
How do they treat their customers? Are they courteous?
Now you are ready to hire Physical Therapists in Sacramento
The doctor can prescribe physiotherapy for almost any disease if the patient has no contraindications. Various treatment methods can be aimed at eliminating pain, relaxing, starting the processes of recovery or normalization of the body's systems, enhancing the effect of taking medications.
The main indications are considered to be:
Functional disorders of the central nervous system;
Disorders of the gastrointestinal tract;
Injuries, fractures;
Inflammatory processes (not in the acute stage);
Respiratory diseases-physiotherapy helps to improve the discharge of sputum, relieve spasm, reduce shortness of breath, restore the process of the normal functioning of the lungs;
Post-infarction and post-stroke conditions;
Psychosomatic disorders;
Violations of the functions of the motor apparatus;
Edema;
Recovery after surgery;
Sexual and gynecological diseases;
Elimination of foci of inflammation;
Stress, nervous tension, constant feeling of fatigue;
Prevention of complications;
Stagnant phenomena in the mammary glands (often occur during breastfeeding);
The formation of seals on the body that is not associated with oncological diseases.
The main advantages of physiotherapy treatment can be considered a small number of contraindications. In addition, it works through the natural effects on the human body and coping with several diseases without medication or surgery. Recovery occurs several times faster, which is noted not only by doctors but also by patients.
It is necessary to undergo an entire course of procedures recommended by the attending physician. In different cases, it will take from 5-6 to 20 visits.
The main contraindication to physical therapy is acute inflammatory processes in the body. Also, exacerbations of chronic pathologies will keep you away from such treatment. Treatment with such methods should be started in the recovery phase or after eliminating sharp exacerbations of the disease.
A doctor from the list above will prescribe you the best program of procedures.