Top 10
Sacramento

Plumbers & Plumbing Repair Companies
Top Best
Plumbers & Plumbing Repair Companies
Finding a leak in your house is frustrating and stressful. Waking up to a flooded room is worse because you need to fix the problem and replace all the damaged property. If you are a homeowner in Sacramento, you will need a good plumber at some point in time. It is best to know a good one before problems arise. You can often get a problem fixed within a day or two when you do your research in advance.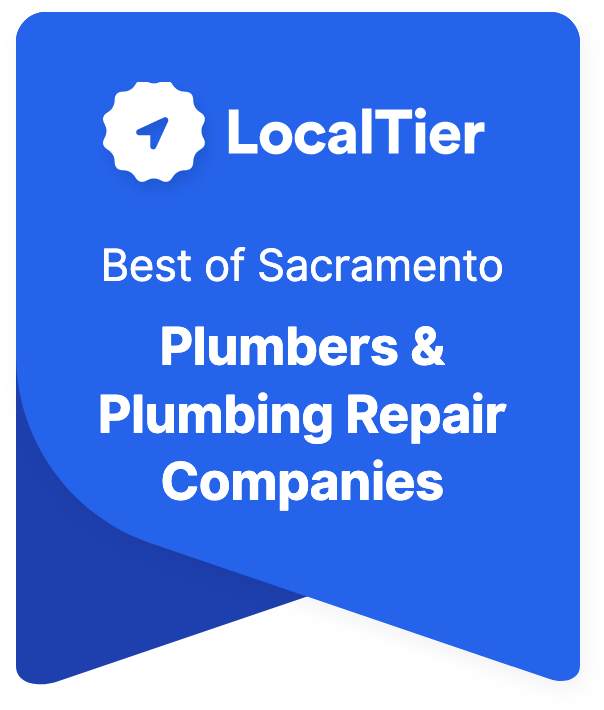 How Do I Find a Plumber Near Me?
Finding the right plumbing repair company takes time and research. You are entrusting them with your home, and you want things fixed the first time correctly. Problems that are left to linger can create more significant issues in the future that will leave you with a considerable expense to repair.
You could go online and search, but you are not guaranteed to have the best plumbing repair companies appear in the results. Therefore, we have compiled the top plumbing repair companies in the Sacramento area to help you start your search. When visiting their online profiles, look for what they charge, warranties they offer, and reviews from others. When you talk to a plumber, speak to them about their response time and how they handle emergency work.
Finally, before you make any decision on a plumber, talk to people in your neighborhood. Find out if there is anyone specific they use and why. In some cases, there are referral bonuses for both the new customer and the previous client.
Our Selection Criteria
Each business is graded according to the following criteria:
Qualification
How qualified are they to do the work in their chosen field? Do they have any licenses or certifications?
Availability
Are they open during normal business hours? Are the hours clearly posted on their website and at their actual storefront?
Reputation
What are others saying about them? How well-known are they in the community?
Experience
How many years have they been in business? Have they won any awards or accolades?
Professionalism
How do they treat their customers? Are they courteous?
Now You Are Ready to Choose Best Plumbing Repair Companies in Sacramento
Being a homeowner in Sacramento means you will need to repair your own home. You will face the following situations, and fixing them becomes a priority:
Leaking pipes
Clogged drains
Sewage backup
Water heater issues
Toilet repairs
As soon as you see a water spot, you will want to start to identify where the leak is coming from. This is not always easy on your own. Minor leaks can be repaired quickly by almost any plumbing contractor and sometimes yourself. However, the emergency repairs will need a top plumber.
The best part about researching a company ahead of time is that many will offer services outside of basic plumbing needs. Yes, they can handle your emergencies and clogged drains. However, they may also be able to assist with bathroom remodels and installing new plumbing fixtures. Not every company offers 24/7 support services, so it is good to find someone for most situations.
Our list gives you a head start on the hunt and will help reduce the stress involved. If you do a simple search online, you may find companies run by people with minimal to no certification. You want to hire a person with complete confidence they are experienced and capable of fixing your plumbing issues. Do your due diligence in the research, even if it seems tiresome. It is well worth it in the end. Finally, never sign a contract with a company until you are fully satisfied with how comfortable you are and the answers they give you.
This list is just the beginning of the journey. However, it does give you a place to start with plumbing companies that have proven themselves in the Sacramento area.