Top 10
Sacramento

Public Relations Firms & Communications Agencies
Top Best
Public Relations Firms & Communications Agencies
Do you need a good public relations firm in Sacramento? PR or Public Relations are an essential component for building strong and beneficial relationships with the public. It is a crucial aspect for organizations, but it is an important aspect not only for organizations but also for individuals to build a dialogue between the audience and the organization.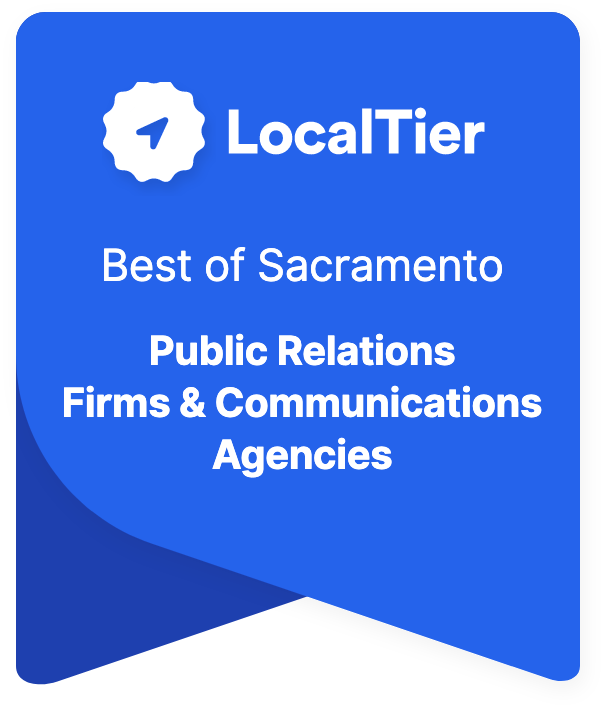 Contact for the Best Relations Firms & Communications Agencies in Sacramento
The task of the public relations specialist (PR manager) is to develop a plan for communicating with the audience. The media and other channels create and maintain a positive brand image and establish a trusting relationship with the target audience.
Modern PR builds a brand's image as an honest, successful, significant, forward-thinking company. Public relations is not advertising, as many people mistakenly believe. PR agencies do not buy advertising, write reports for journalists or resort to such attractive pay promotions. PR agencies promote a brand using quality editorial content. It is placed in TV programs, websites, news channels, newspapers, magazines, and blogs. Opinion from outside increases the credibility of the public, and they accept information from such sources without skepticism.
It is possible to divide estate agents into 7 types according to their functions:
Media relations. The creation of strong relationships with the media.
Investor relations. Organizing investor events, publishing financial reports and regulatory documents.
Government relations. Presentation of the brand to the government as a repair companies with high corporate ethics and a sense of social responsibility.
Public Relations. Management of the brand's social policy.
Client relations. Management of relations with the target market and leading customers.
Marketing communications. Support of marketing efforts related to product launch.
PR techniques vary, depending on the context. It could be a fundraiser for some affected community or a vigorous promotional campaign in a shopping center in Sacramento. To understand all this variety of modern public relations techniques, the firms below will help.
Our Selection Criteria
Each business is graded according to the following criteria:
Qualification
How qualified are they to do the work in their chosen field? Do they have any licenses or certifications?
Availability
Are they open during normal business hours? Are the hours clearly posted on their website and at their actual storefront?
Reputation
What are others saying about them? How well-known are they in the community?
Experience
How many years have they been in business? Have they won any awards or accolades?
Professionalism
How do they treat their customers? Are they courteous?
Understanding the Public Relations Firms in Sacramento
To understand whether you need public relations, you need to answer the following questions:
What will I get from the services of a professional PR person or PR team?
How will the PR work affect sales?
Does my company need PR if we are already being approached by journalists?
Why do we need PR inside the company?
Does a small company need PR?
Let us look at some essential characteristics of PR companies that will help you choose the best agency.
The team. The success and efficiency of a company depend on the experience and competence of each employee individually. The more professional, talented people in the group, the greater the total weight of the agency in the market.
Contacts. A PR professional is his address book with references of journalists, editors, bloggers, and valuable friends. The ability to establish connections - is half of the deal. Experts must maintain long-term relationships with the media to be helpful and pleasant to the professional crowd.
Portfolio. It is essential to examine the cases the agency has in its arsenal. When you study subjects, you should pay attention to the quality of materials, periodicity, places of publication, the complexity of PR tasks.
Content. First, these are texts. We are not talking about press releases. Quality long-reads, expert columns, news articles, capacious comments, engaging posts, video content, infographics, illustrations, photos - all this is the area of PR-manager's responsibility. Content needs to be created at a high level.
Everyone can learn how to send out press releases. One in five can write good texts, but only a few can be charismatic, collected, versatile, creative, and purposeful. This is difficult to teach, but you can find the right people and develop these qualities in them. It is such companies that we have gathered for you in this article.