Top 10
Sacramento

Real Estate Photographers
Top Best
Real Estate Photographers
If you want to sell real estate, be it an apartment, a country house, or something else; invite a professional photographer who will provide you with photos of the interiors or appearance of your home in high quality that attracts the buyer's attention.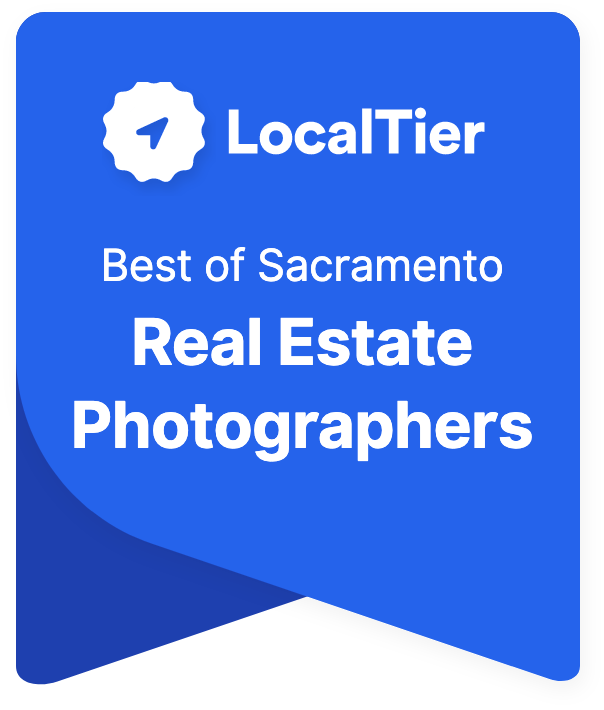 Contact the Best Real Estate Photographers in Sacramento
Everybody can shoot their home. However, photographing real estate is a matter for specialists. For example, a specialist, time, and professional equipment are required to photograph a room, portray it in the best possible way, and present a truthful and attractive image showing it from the best sides to the buyer. A professional photographer uses many lighting devices, wide-angle lenses, filters, and post-processing effects to create high-quality photos of the interior and exterior of houses. However, the very use of adequately selected equipment will not allow you to create pictures that the eye clings to. An experienced interior photographer finds the proper perspective and the only correct exposure values (I always shoot in manual mode) for a specific interior or building and a specific lighting mode of this property.
Why are high-quality architectural and interior photos important?
A potential buyer of your country house or city apartment would prefer to sit on the couch and view beautiful photos than stand in traffic jams on the way to the agency to view the catalog. With today's massive offer of what to look at, ordinary images of poor quality will get lost in a vast mass of such interior photos. Still, your task is to stop the buyer's gaze so that they go to look at your real estate object, and already there, you can convince them that your house, cottage, apartment is what they need.
In the list below, we describe the best real estate photographers in Sacramento for you.
Our Selection Criteria
Each business is graded according to the following criteria:
Qualification
How qualified are they to do the work in their chosen field? Do they have any licenses or certifications?
Availability
Are they open during normal business hours? Are the hours clearly posted on their website and at their actual storefront?
Reputation
What are others saying about them? How well-known are they in the community?
Experience
How many years have they been in business? Have they won any awards or accolades?
Professionalism
How do they treat their customers? Are they courteous?
Hire Real Estate Photographers in Sacramento
When buying real estate, a potential buyer needs to see the product with his own eyes before he contacts you. It is better to see once than to hear a hundred times. It is imperative to post better interior photos because there is nothing more important than the first impression received when viewing an ad. In this case, your ad will not get lost in a thousand similar ads.
A professional real estate photo shoot is necessary for the most visual and attractive demonstration of an apartment or house. You will not be able to show the whole house without having the experience and equipment needed. When shooting on a mobile phone or a camera with standard optics, you simply will not have enough viewing angle, and the photos will be uninformative. Wide-angle lenses are used when photographing real estate for sale, and shooting is done from a tripod. This not only saves from blurring the pictures but also allows you to shoot at a closed aperture to get sharp images without blurring the foreground and background.
A professional estaate photographers has specific skills and required equipment for the best pictures:
They know how to choose a good angle for the interior and convey the room's character and atmosphere.
They can shoot panoramas. The room and interior items look good on the panorama: one picture allows you to fully appreciate the space.
They can do photo retouching. Sometimes unwanted things get into the frame that will need to be removed at the correction stage.
Our list includes companies that have the skills and extensive experience of shooting real estate before selling them. You can consult with the specialists of the companies. They will be happy to tell you how to prepare the house and achieve the best result.