Top 10
Sacramento

SEO Experts & Local SEO Companies
Top Best
SEO Experts & Local SEO Companies
A key aspect of successful website promotion on the Internet is the choice of a Sacramento SEO company. But the truth is that in finding Sacramento SEO companies for SEO optimization, you will have to sift through a lot of waste rock. However, if you know some small tricks, the chances of concluding a contract with a good and conscientious organization increase significantly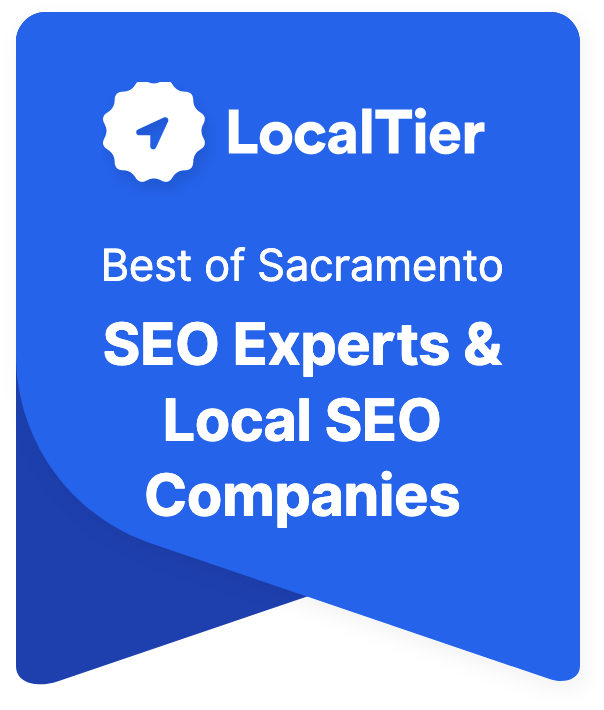 Best Sacramento SEO Agencies
The best way to choose a local SEO company to promote a website is to analyze the strategy that it offers. If the local SEO company is engaged in black (creating doorways, invisible text, cloaking, spam) optimization methods, it is better to immediately move on to different Sacramento SEO companies.
Before ordering search engine optimization services in Sacramento, we also recommend discussing gray methods such as purchasing links with the Sacramento SEO companies. A few years ago, this method really allowed you to promote a project with minimal costs and, in a short time, led to an increase in attendance. However, the reference factor has lost its significance over time, and search engines' sanctions for its use have become much more challenging. Therefore, for example, we do not recommend our customers to purchase links in the promotion process.
Sacramento SEO Experts
Any professional in search engine optimization or SEO knows that modern algorithms Google puts at the forefront of behavioral factors and quality of content. Accordingly, this principle should correspond to the resource of a potential service provider and the projects he promotes. Such a simple analysis will give you much information about the SEO companies skills.
Some believe that Sacramento SEO agencies in search engines must necessarily be at the top of the search results themselves. However, this fact does not mean anything since the competition in local SEO is so big that not everyone may simply have enough places in the first positions. It is much better to check the projects of the Sacramento SEO companys clients.
Our Selection Criteria
Each business is graded according to the following criteria:
Qualification
How qualified are they to do the work in their chosen field? Do they have any licenses or certifications?
Availability
Are they open during normal business hours? Are the hours clearly posted on their website and at their actual storefront?
Reputation
What are others saying about them? How well-known are they in the community?
Experience
How many years have they been in business? Have they won any awards or accolades?
Professionalism
How do they treat their customers? Are they courteous?
Now You are Ready to Hire the Best SEO Companies in Sacramento
How to choose a Sacramento SEO company? To which criteria to pay special attention?
We offer the following criteria for comparing different SEO companies in Sacramento:
Terms of submission of the work plan. When inquiring about a search engine optimization project, it is essential to agree on the time when you will receive it – so you can check whether employees are fulfilling their obligations. Suppose the deadlines are disrupted, and the manager did not inform you about it, did not apologize, and disagreed on a new date. In that case, the work on promoting your site may follow the same scenario.
Availability of a detailed work plan. The work plan is practically the only way by which you will be able to control the performer in the future.
Price. No matter how much we all would like to get a quality service for minimal money, unfortunately, this is impossible in SEO.
Result and guarantees. You want to get into the TOP 10 or TOP 3, increase traffic 2-3 times. Of course, you have stated your wishes to the local SEO companies representative. However, you should understand: there can be no guarantees in search engine optimization or SEO as the results depend not only on SEO's company efforts.
Ask the manager why customers do not buy the service from the search engine optimization company he represents. The answer to this question will be unexpected and, as a rule, truthful.
Look for the company's specialists among the speakers at specialized conferences, listen to their reports on YouTube, Slideshare, and other sources.
Look at the open vacancies on the local SEO companies website, study the requirements for future employees. This will help find out how things really are and how ethical the company is about choosing employees. We also recommend paying attention to the proposed salary. We hope now, based on our recommendations, you will be able to choose a reliable search engine optimization company for local SEO promotion in Sacramento.