Top 10
Sacramento

Shower Glass and Custom Glass Door Companies
Top Best
Shower Glass and Custom Glass Door Companies
Do you want to find the best shower glass and custom glass door company in Sacramento ? Are you searching for ratings and reviews for the best companies in Sacramento that can fix your shower glass door? Every day, dozens of Sacramento homeowners search for terms like "custom shower glass door companies near me," and the list below has the most top-rated shower glass door companies.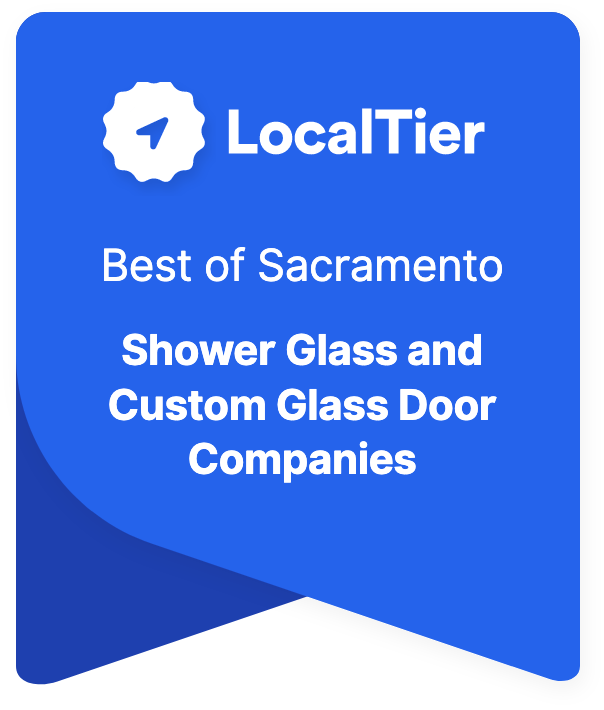 Checkout the Best Glass and Custom Glass Door Companies in Sacramento
If you are remodeling your bathroom or want to install a more stylish shower, the door is a component you can't ignore.
After all, this is the most visible part of the entire shower structure. Today, there are more options than ever before for shower doors.
You may find this myriad of custom glass door choices a bit daunting, but there is hope – by using the services of one of the top shower door companies in Sacramento, you can get the results you want for a price you can afford.
You must be careful with the shower glass company that you choose, as not all of these companies out there have the best interest. Some are just out to make some quick cash.
Remodeling your bathroom to give it a more updated feel is a fun experience but can be disappointing if you choose the wrong shower glass door company.
Shoddy work and substandard shower glass door companies will make remodeling your bathroom an unpleasant experience, so you must choose the right company.
You do not have to travel far to find the best shower glass door company as Sacramento has some of the most top-rated companies.
Here, you will find some of the top custom glass shower door companies in the area.
While we have done some legwork for you, it is still advisable to do your research. After all, you're the one who has to live with the door you choose!
Our Selection Criteria
Each business is graded according to the following criteria:
Qualification
How qualified are they to do the work in their chosen field? Do they have any licenses or certifications?
Availability
Are they open during normal business hours? Are the hours clearly posted on their website and at their actual storefront?
Reputation
What are others saying about them? How well-known are they in the community?
Experience
How many years have they been in business? Have they won any awards or accolades?
Professionalism
How do they treat their customers? Are they courteous?
Now you are ready to choose Glass Door Companies in Sacramento
Are you ready to work with a local Sacramento custom shower glass door company?
Finding the best custom glass door company, especially in Sacramento, can be a challenging, stressful, and time-consuming venture.
It would be best if you would check the websites of these companies to read the reviews that their previous clients left in the comment section. It is advisable to choose a company that has positive reviews.
If you're still unsure how to decide, there are a few questions to ask that may help you pick one of the best Sacramento custom shower glass companies.
Make sure you consider the following:
Is the company explicitly insured to install custom shower glass doors? If not, you may find yourself in a sticky situation if a worker is injured on your property.
How is the fee structure based? Is it turnkey, where all services are included in one final price? Or can you select services based on your needs?
What kind of glass do they use to manufacture their custom shower glass doors?
How durable is the custom shower glass door, and does the company provides a warranty?
Any good company, including the ones on this list, will offer you an estimate and answer all of your questions.
Take advantage of those quotes and do some comparison shopping to figure out what will be the best fit for you.
Once you've narrowed it down, don't be afraid to ask for references or customer testimonials.
Ultimately, you want to choose a shower glass door company that understands and wants to meet your needs.
They'll be dedicated to bringing life to your shower so give them a call.