Top 10
Sacramento

Sign Companies
Are you opening your own business soon? You need a good creator of signage, and you are looking for one. There's no need to worry for there are plenty of professional signage companies here in Sacramento.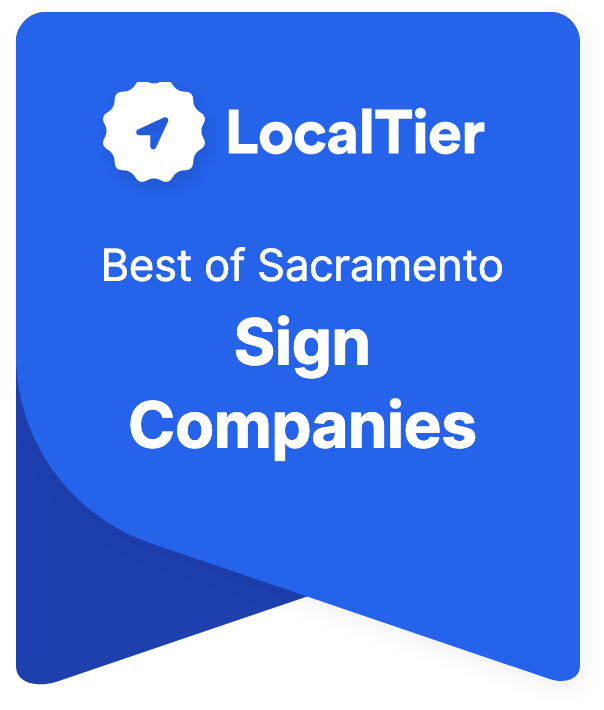 Find the Best Sign Companies in Sacramento
Every business needs a name. The same name that must be placed in signage and that will jumpstart the many aspects of your new business. It will serve as the face of your newest endeavor. The signage that bears your business name will be your "brand". Not everyone knows that business signage plays a vital part in any store, office, shop, restaurant, or any business for that matter. It is the first thing that will greet your customers, even before they set foot inside your business.
Good business signage can establish your market presence. A good signage maker would know that signages are meant to increase the business visibility and can make potential customers notice the business. The business signage company would know how to creatively and strategically design your business signages. With this, you can improve your customer's overall experience, trigger brand recall and retention, establish patterns of loyalty from your customers, and can even help drive traffic to your place of business. With those positive factors in your signage, your business can healthily compete in the market.
If you are now looking for the best signage company that would do your business signage, a list of the top 10 Sacramento Sign Companies for Commercial Signage is included in this article. You may check each one of them to see their capabilities and qualifications. Remember that their role in this project is very important. These signage companies in Sacramento will be more than eager to assist you in your needs. They know how important your signage is to your business and they will be more than happy to produce world-class, quality signages for you. Once you've decided on the signage company that you will hire, ask them to keep it visible and readable by carefully selecting simpler types and fonts. Avoid too much fanciness and clutter as it can avert attention and cause distraction, causing loss of potential customers. Your signage will be the mirror of the quality of your business. If it is poorly done, then it will say a lot about the business that it represents.
Our Selection Criteria
Each business is graded according to the following criteria:
Qualification
How qualified are they to do the work in their chosen field? Do they have any licenses or certifications?
Availability
Are they open during normal business hours? Are the hours clearly posted on their website and at their actual storefront?
Reputation
What are others saying about them? How well-known are they in the community?
Experience
How many years have they been in business? Have they won any awards or accolades?
Professionalism
How do they treat their customers? Are they courteous?
Now you are ready to choose Sign Companies in Sacramento
The best signage companies in Sacramento are all skilled professionals who can do quality business signage. They can create different types of signages, from conceptualization of design, fabrication, up to installation, repair, and maintenance. It will be wise to compare their rates to achieve balance between quality and affordability. Your business signage will be one of your most effective marketing tools. The list of signage companies can offer varying designs, shapes, sizes, and materials for your signage. Look for a signage company that has after-installation services and a warranty. They will come in handy just in case that your signage breaks down or may need some repairs in the future.
Choosing the right signage company need not be hard on your part. You can always check the customer reviews online, and you can even do your own research. It will also pay to plan before initiating this project. You must communicate your ideas with the business signage company and tell them what you have in your mind before they start creating your signage. They must also be open for revisions and last-minute changes prior to the finalization of the signage's design. You cannot leave anything to chance here, as this will be one business venture where you need to put all your efforts in. As they hang there in front of your commercial space, this business signage will forever remind you how helpful they have been and what role they have played in the success of your business.