Top 10
Sacramento

Smoke Damage Repair & Fire Restoration Companies
Top Best
Smoke Damage Repair & Fire Restoration Companies
#

1

911 Remediation

911 Remediation is one of the most trusted companies in Sacramento. They specialize in insulation and damage restoration. Their experienced and highly qualified specialists offer services to repair damage by water, fire, and mold, as well as other catastrophic events such as sewage discharge and even earthquakes. They aim to support people who have problems with various injuries due to different situations. 911 Remediation also offers assistance with projects related to disinfection or decontamination. They are ready to maintain any order. They work in the most respectful manner.

8136 Junipero St Unit B

Sacramento, CA 95828

#

2

A 4 Painting Plus

A 4 Painting Plus is one of the most promising and trusted companies in the city. They specialize in damage restoration and pressure washers. Their team will also provide you with high quality and prompt assistance with Painters. Their most important goal is to provide high-quality assistance in their expert field and meet all the requirements of their customers. A 4 Painting Plus offers a wide range of services and guarantees its quality. They are always ready to fulfill all the wishes of their customers. They provide unique services at affordable prices.

1500 W El Camino Ave Ste 217

Sacramento, CA 95833

#

3

AO Electric

AO Electric is a respected electrical, lighting fixtures & equipment and damage restoration company based in Sacramento, California. They specialize in quality electrical services, including panel upgrades and replacements, grounding, lighting installations, solar, rewires, and much more. They also double as a property damage restoration company with decades of experience migrating and restoring residential and commercial water and fire damage. AO Electric understands how to assess your property, and they will immediately concentrate on reducing further damage to your property through cleanup and restoration. Not only do they serve Sacramento, but the surrounding areas as well, and they offer competitive pricing. If you're a veteran or senior citizen, you'll even get a discount!

1420 65th St Ste 204

Sacramento, CA 95819

#

4

Rainbow International of Sacramento

Rainbow International of Sacramento is one of the most promising and trusted companies in Sacramento. They specialize in damage restoration. Their team will also provide you with quality help with carpet cleaning. Their most important goal is to ensure high-quality home and commercial restoration combined with honesty and compliance with all the requirements of their customers. Rainbow International of Sacramento serve for the needs of its customers in repair and cleaning. They are always ready to fulfill all the wishes of their customers achieving the best result.

909 Fee Dr

Sacramento, CA 95815

#

5

ServiceMaster Restoration by Elite

ServiceMaster Restoration by Elite is one of the most highly qualified and best companies in Sacramento. They specialize in Insulation Installation, Damage Restoration. Their experienced and highly skilled teams are ready to remove odor, visible damage, and hidden health hazards and toxins. Their primary goal is to help people who have problems with fire recovery, disaster recovery, water damage, etc. ServiceMaster Restoration by Elite also offers assistance in cleaning up injuries and crime scenes and biohazards. They are ready to meet all the needs of their customers.

1419 North Market Blvd Ste 10

Sacramento, CA 95834

#

6

ServiceMaster Restoration by First Response

ServiceMaster Restoration by First Response is one of the most highly qualified companies in Sacramento. They specialize in damage restoration. Their experienced and highly skilled teams are ready to help you in various emergencies. They aim to help people who suffered from sewage, fire, smoke or water, injury and vandalism, cleaning, mold removal, and construction. ServiceMaster Restoration by First Response also offers assistance in disaster recovery in the surrounding area and carpet cleaning needs. They are ready to satisfy all the wishes of their customers. They respect and appreciate their clients.

1901 Enterprise Blvd

West Sacramento, CA 95691

#

7

SERVPRO of Citrus Heights/Roseville

SERVPRO of Citrus Heights/Roseville is a respected damage restoration company based in Sacramento, California. They specialize in providing 24-hour emergency services for commercial or residential needs regarding water damage, fire damage, store damage, mold remediation, commercial restoration, and much more. They were established in 1983, and with more than 37 years of experience in the industry, there's nobody better to turn to than SERVPRO when you need damage repaired on your property. They have been serving the residents of Sacramento with their fire, water and mold needs for years, and even serve large commercial clients.

701 Del Paso Rd

Sacramento, CA 95834

#

8

Statewide Restoration

Statewide Restoration is a local damage restoration company based in Sacramento, California. They specialize in the restoration and repair of damaged residential and commercial properties. They provide 24/7 emergency services at a moment's notice, and are able to assist their clients with all kinds of disaster reconstruction - from fire, to flood, to earthquakes. They make use of a team of dedicated specialists to provide a full range of in-house design, estimating, production and construction services. The most important service that Statewide Restoration provides is working in conjunction with your insurance adjuster to handle your insurance and mortgage communication needs. They have more than 10 years of experience in the industry, and their customer service is impeccable.

8864 Fruitridge Rd

Sacramento, CA 95826
Are you searching for a Sacramento smoke damage repair and fire restoration company? Check out the best ten in your area here!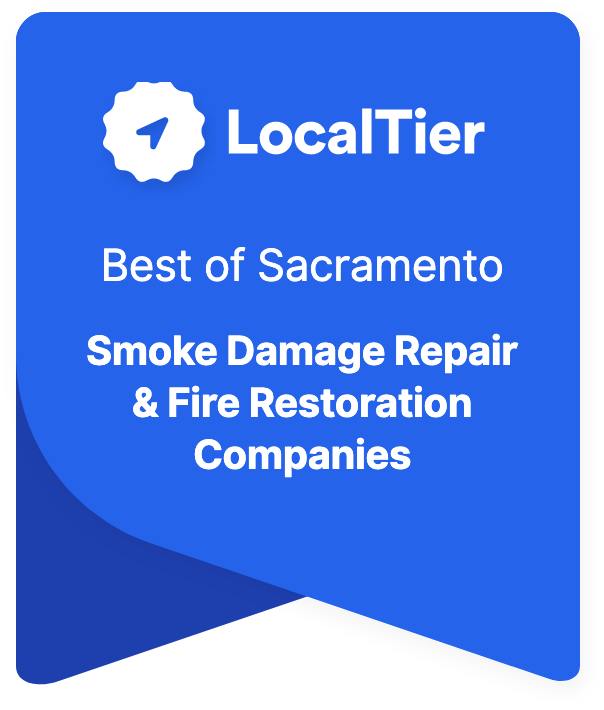 Checkout the Best Smoke Damage Repair & Fire Restoration Companies in Sacramento
If you are on the hunt for a top smoke and fire damage restoration company in Sacramento, then you have come to the right place!
Each day, thousands of Sacramento locals flock online to search for a fire damage restoration company near them. Whether they are homeowners or business owners, the need is just as critical.
What if I told you that we have already done all of the hard work of finding the best businesses for you?
These businesses are essential, and it's vital that you work with a high-quality one. A severe fire has the potential to be one of the most destructive moments of your entire life.
Not only does it threaten to wreak havoc on you from an emotional perspective, but it also has the potential to completely ruin your home or business and leave you with almost nothing. But a fire restoration company can help.
Possessions such as heirlooms and family photos are items that are one of a kind, and if they are damaged or destroyed in a fire, there is nothing you can do to bring them back.
However, with the right fire restoration company, the foundation and structure of your home do not need to result in a total loss if a fire occurs. Or even if it succumbs to storm or water damage, for that matter.
Your home or business can be built back up to its original pre-fire state with the right fire restoration companies behind you. That being said, you should never undertake this process on your own.
This top ten list of the best local fire restoration company in Sacramento will be able to support you through these sorts of challenging scenarios whenever they might occur.
Check out the very best ten fire restoration companies in Sacramento, and make sure you aren't caught off guard if the worst was to happen.
Our Selection Criteria
Each business is graded according to the following criteria:
Qualification
How qualified are they to do the work in their chosen field? Do they have any licenses or certifications?
Availability
Are they open during normal business hours? Are the hours clearly posted on their website and at their actual storefront?
Reputation
What are others saying about them? How well-known are they in the community?
Experience
How many years have they been in business? Have they won any awards or accolades?
Professionalism
How do they treat their customers? Are they courteous?
Start Hiring the Best Fire & Smoke Restoration Company in Sacramento
Now that you know who the very best businesses are in your area, it is time to select your favorite and get to work.
The truth is that no one is ever truly prepared for a disaster that your business or home may encounter. But that doesn't mean that it won't happen to you, so you need to do as much as you can to be as prepared as possible.
By hiring one of the very best fire restoration companies in Sacramento, you will be ensuring that if the worst does happen, your property will be restored to how it was before the disaster. Not only that, but this will also quickly place you back on track towards bringing your life back as close to normality as soon as possible.
Fire restoration companies are especially important if the disaster occurs to a commercial property that you require to make money. If you have to close your store, you will want to have it back up and running and open for business as soon as possible, as every minute that it is out of action is a minute of lost profits.
And when you are running your own business, you cannot afford for your business to be closed for too long before it starts costing you some serious cash!
All of the fire restoration companies in Sacramento listed here are trained, certified, and licensed to offer you all of the support you need, regardless of how large the job may be or whether it is a commercial or personal job.
So don't delay any longer. Ensure that your property is correctly looked after, and rest easy in the knowledge that you will be back up and running as soon as possible, should the worst-case scenario occur and you are subject to the awful impact of a fire, flood, or storm.