Top 10
Sacramento

Social Media Marketing Companies
Top Best
Social Media Marketing Companies
Are you searching for the best Social Media marketing company to help your business? These are the top 10 best social media marketing companies located in Sacramento.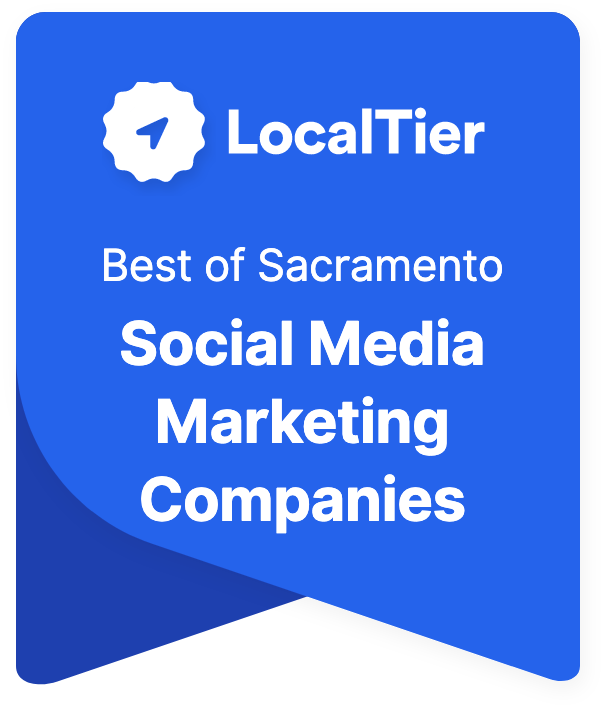 Here are the Top Social Media Marketing Companies in Sacramento
The lives of today's generation revolve around social media. It is vital for any business to be visible in the digital world. The online presence of your business is very crucial. These ten social media marketing companies in Sacramento would happily assist you in gaining knowledge about social media marketing. They also offer different services to fit the diverse type of businesses from small to medium enterprises, up to large-scale companies. These agencies will guide you to fully maximize the potential marketing purpose of the different social media platforms.
Content marketing services and strategy should be part of your criteria in choosing the proper social media marketing for your company. These social media marketing companies in Sacramento city offer an impressive list of services to cater to a wide variety of clientele. Some of these social media marketing companies are great storytellers. Good content will make your product 'relatable'. A few of these social media marketing companies focus on social media advertisements. Social media advertising tends to boost the popularity of your product online. It is a quick way to let people know the item you are selling and why they should buy them. Other agencies also cater to the interactive marketing services.
Overall, these companies have different fortes when it comes to marketing and branding. You need to find out the best treatment and approach that best works with your company. To get more details about the services these social media marketing companies offer in Sacramento, get to know them better in the list below.
Our Selection Criteria
Each business is graded according to the following criteria:
Qualification
How qualified are they to do the work in their chosen field? Do they have any licenses or certifications?
Availability
Are they open during normal business hours? Are the hours clearly posted on their website and at their actual storefront?
Reputation
What are others saying about them? How well-known are they in the community?
Experience
How many years have they been in business? Have they won any awards or accolades?
Professionalism
How do they treat their customers? Are they courteous?
Now you are ready to choose Social Media Marketing Companies in Sacramento
A company's reputation is the overall image of your business in the eyes of the public. No one wants to trust a company that doesn't value its brand through different media platforms. Media representation is a critical factor in letting people know about your company and product. Picking the best social media marketing company may be a tough job, but with the right amount of research and knowledge, you would get to choose which company best fits your company's principle, core values, and audience.
These top ten social media marketing companies located in the city of Sacramento can create all sorts of campaign strategies for your social media accounts. These strategies can lead to quantifiable results of analytics. They can guarantee to build a good image and strong branding for your business as they are staffed with highly trained social media experts.
It is understandable if you are still undecided on which company you want to work with. The reputation of your company is at stake when it comes to this topic. Creating your own research with these ten social media marketing companies in Sacramento is highly advisable; to further understand how they work and their fortes.
Social media is the new norm for most people. Maximize its full potential with the help of these agencies and embrace a broader form of marketing and advertising.