Top 10
Sacramento

Tree Service & Tree Trimming Companies
Top Best
Tree Service & Tree Trimming Companies
#

1

Bailey Tree Company

Bailey Tree Company is a professional tree services company based in Rancho Cordova, California. They specialize in all things trees, from pruning and moving to felling and planting. There's nothing that the Bailey Tree Company can't do, and with their kind and courteous approach to customer service, you're bound to have an enjoyable experience with them no matter what. They have been in business for more than 20 years, and have treated each and every one of their customers like family from the day they opened their doors. Not only do they serve the Rancho Cordova area, but also El Dorado, Sacramento, and Placer counties as well.

2664 Mercantile Dr Ste E

Rancho Cordova, CA 95742

#

2

Bell's Tree Service

Bell's Tree Service is a local tree services company based in Sacramento, California. They are specialists when it comes to landscaping and tree maintenance. They are able to help you with all of your tree-related needs, whether you need a tree pruned, moved, or completely felled and removed. Bell's Tree Service does it all, and they've been doing so for years. With an old-fashioned approach to customer service and more than a decade of experience in the industry, the service that they provide is truly world-class. So, the next time you need any tree services, you know exactly who to call.

2551 Bell St

Sacramento, CA 95821

#

3

Bud's Tri-County Tree Services

Bud's Tri-County Tree Services is a professional tree services company based in West Sacramento, California. They specialize in providing their clients with world-class tree care and services, and are certainly one of the most well-known tree businesses in California. Word of mouth has always been Bud's primary method of acquiring new business - just go and ask your neighbor what they think of Bud's Tri-County Tree Services and you'll be pleased with what you hear. They have more than 30 years of experience in the industry, and have been family-owned since the business opened. They have a compassionate and professional approach to customer service that will leave you satisfied every time.

1800 S River Rd

West Sacramento, CA 95691

#

4

EG Tree Service

EG Tree Service is a trusted tree services company based in Sacramento, California. They specialize in tree services like stump grinding, tree removal, trimming, emergency tree services, tree estimates, and much more. Their mission is to provide quality tree services at an affordable price, no matter what. Their tree experts are highly trained professionals with years of experience in the industry, and the success of their tree company alone is proof of the dedication they have to the satisfaction of their customers. No matter the job, EG Tree Service provides customer service of the highest quality, and they'll always be ready to help.

#

5

Haman Landscape and Tree Service

Haman Landscape and Tree Service is a dependable tree services company based in Sacramento, California. They specialize in large and dangerous tree removals and trims, as well as tree pruning and stump grinding. They haul materials off to the dump as part of their services, and are dedicated to helping customers save as much money as possible. Haman Landscape and Tree Service offers maintenance of residential and commercial properties, which includes blowing, mowing, trimming and edging of plants and shrubs. They are experts when it comes to new landscape design and irrigation, and with more than 30 years of experience in the business, they are one of the most knowledgeable landscaping companies in Sacramento.

#

6

Lopez Tree Service

Lopez Tree Service is a dedicated tree services company based in Sacramento, California. They specialize in tree trimming, palm trees, height and weight reduction, and much more. Lopez Tree Service was established in 2008, and thanks to their extensive experience of more than a decade, they are able to provide their clients with the best possible services at extremely affordable prices. They are covered with liability insurance, workers compensation, and are also bonded. They are a fantastic company that has been serving residents of Sacramento for more than 12 years, and nobody knows trees quite like Lopez.

#

7

R&B Quality Tree Care

R&B Quality Tree Care is a local tree services company based in Roseville, California. They specialize in everything to do with trees, from felling and pruning, to planting and moving, there's nothing that they can't do when it comes to trees and landscaping. With more than 20 years of experience in the industry, R&B Quality Tree Care is a family-owned business that treats their customers like family, and respects trees. They offer knowledgeable information to their customers that helps them make the best decisions possible when it comes to their trees. What's more, R&B Quality Tree Care offers free estimates, and pricing structures that are competitive and fair.

#

8

Raul's Tree Care

Raul's Tree Care is a tree services company based in Sacramento, California. They specialize in offering clients full-quality tree services. They have been working in the tree industry for more than two decades, and arboriculture is their passion. The services they provide are of an excellent quality, and they are by far one of the best tree services companies in Sacramento, and Califonia, for that matter. Their customer service is excellent, and they are always willing to talk and walk you through any tree problems you may be having on your property, whether you're a residential homeowner or a commercial businessman.

2036 Bowling Green Dr

Sacramento, CA 95825

#

9

Sacramento Valley Tree Services

Sacramento Valley Tree Services is a Tree Services company based in Sacramento, California. They specialize in high-quality tree services for owners of residential and commercial properties in Sacramento and the surrounding areas. They have been in business for more than 12 years, though they actually have over two decades of experience in the industry. They consider no job too big or too small, and are licensed and insured for the protection of their clients. Raul's tree center provides tree removal, tree trimming, tree cutting, pruning, stump removal, and much more. Their customer service is excellent, and their prices are wonderfully competitive, helping you save money.

4101 Innovator Dr Ste 708

Sacramento, CA 95834

#

10

Titan Tree Service

Titan Tree Service is a local tree services company based in Sacramento, California. They specialize in a full range of commercial and residential tree services in the Sacramento area, and they always offer free estimates to their customers. Some of their more prominents services include tree felling, tree removal and moving, pruning, stump trimming, and more. They have every service for any kind of arboricultural need, and are always willing to talk their customers through any tree problems they may have. Whether you own a business or are just trying to make your home's lawn look more manicured, Titan Tree Service is ready to help.

1809 S St Ste 101-211

Sacramento, CA 95811
Are you having some trouble with the trees in your backyard? Do you have spare time to clean those fallen leaves on your lawn? Or do you want to cut a tree down, but you don't have the tools to do it? Whatever your reasons are, tree service and tree trimming companies will be a great help to fix your problems in no time.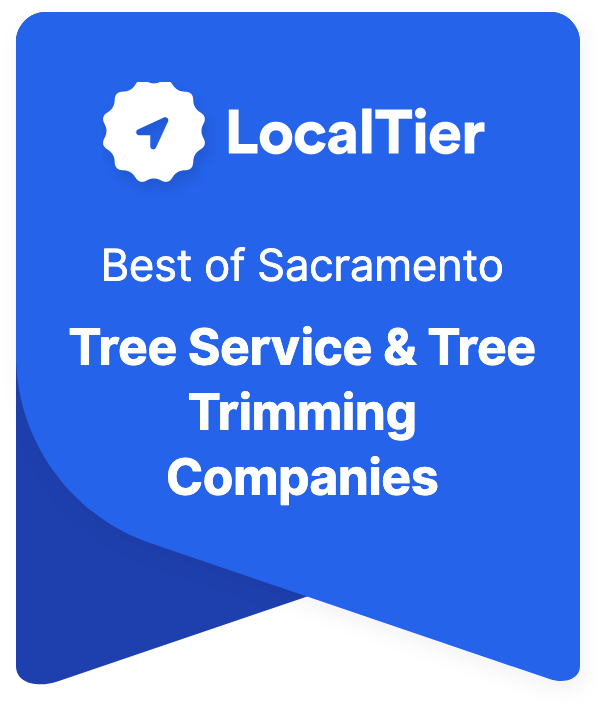 Here are The Top 10 Best Tree Service & Tree Trimming Companies in Sacramento
Trees are aesthetically beautiful and provide a scenic green view of Sacramento. Locals love nature, and planting trees help them relax while having fun in their yards. A good daily habit is to keep your backyard plants and trees well-groomed to avoid damages to the beauty of nature. Having them trimmed regularly will keep these trees looking good and will lessen the dried leaves falling to the ground and to the other parts of your house. It is always a pleasant sight to see these trees standing tall, but you must have them adequately groomed to keep their beauty. You may seek assistance in doing these from any of the best Sacramento tree service and tree trimming companies. They can provide planting, trimming, and tree maintenance services with less effort and hassle on your end.
Being one with nature is a good thing, yet loving nature to regularly take care of it is another. These trees cannot tend to themselves. Leave them there, and they will continue to grow on their own, and the result will be a sad view of an unkempt yard. A yard owner's responsibility is to ensure that they are regularly trimmed and beautified, and these trees will thank you for it, silently in their hearts. A list of the best in Sacramento best tree service and tree trimming companies are included in this article for your reference. You may go over each one to check on their services. Be wary of those trees trimming service companies that sound suspicious and shady. It will be best to do your online research, check for customer reviews, or ask around the neighborhood for recommendations. Just try to spot a lovely-looking, well-kept tree around and ask the owner who might have done the neat job.
Our Selection Criteria
Each business is graded according to the following criteria:
Qualification
How qualified are they to do the work in their chosen field? Do they have any licenses or certifications?
Availability
Are they open during normal business hours? Are the hours clearly posted on their website and at their actual storefront?
Reputation
What are others saying about them? How well-known are they in the community?
Experience
How many years have they been in business? Have they won any awards or accolades?
Professionalism
How do they treat their customers? Are they courteous?
##Now you are ready to Hire A Tree Service in Sacramento
Most of the tree service and tree trimming company workers are trained to do their job for many years. They are licensed and adequately insured for safety purposes. Wherever you may be in Sacramento, whether you live in a residential or commercial place, you can call on any of these tree service and tree trimming companies to serve you in cutting down trees, trimming off the wayward and overgrown bushes and branches, even cleaning up your yard of leaf wastes and cuttings. Most of them can provide quality tree trimming and yard services.
One thing is for sure, these Sacramento Tree Service & Tree Trimming Companies will be at your service, any time of the day, rain, or shine, to keep your yards and lawns well maintained and, most of all, to keep those trees in your yard adequately maintained.
Remember that to avoid getting some dried leaves stuck in your drainage and water pipes in your rooftops and lawn; it will be best to act on trimming those trees regularly. Doing this will give you the most beautiful sight of healthy, growing, well-looking trees in your clean, well-kept yard.
The residents of Sacramento will always search for tree service and tree trimming companies when they need assistance in keeping their yards free of outgrowths and protruding wayward branches.