Top 10
Sacramento

Used Car Dealers & Pre-Owned Auto Dealerships
Top Best
Used Car Dealers & Pre-Owned Auto Dealerships
Are you looking for a used car or pre-owned auto dealerships in Sacramento? The list compiled below shows you the best within the Sacramento metro area.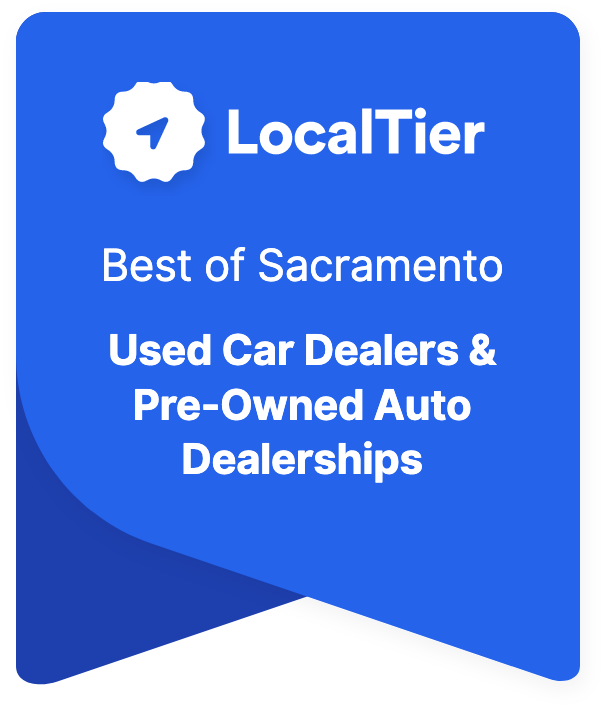 Find Out the Best Used Car Dealers & Pre-Owned Auto Dealerships in Sacramento
Every day, hundreds of people looking to buy cars in Sacramento are searching for "used car dealers near me" online.
But when it comes to buying a used car in Sacramento, this can prove challenging. Deciding which of the many Sacramento used car dealers to trust can prove challenging. Unfortunately, some of these used car auto dealerships are out to make a quick buck.
Thankfully, many great auto dealerships in Sacramento sell used cars. Below we have provided a list of ten of the best of them.
But nothing beats carrying out some research, so it would be a good idea to dig a little deeper into just what these used car auto dealerships in Sacramento we've listed.
It's a good idea to look at any used car dealers websites as this way you can see what previous customers of theirs have to say about them. Any used car auto dealerships that come with good feedback is one you should choose as they will work hard to satisfy their client's needs.
You shouldn't use just any used car dealership in Sacramento that has gained many complaints. It clearly shows that they don't offer a good quality service.
If you are thinking about buying a used car in Sacramento, there is every chance that you wish to make your purchase through a used car auto dealership instead of directly from a private individual. This is the usual route most people take when buying a used car.
But as there are so many used car auto dealerships in Sacramento, how do you find the right used car one? The only way to do this is by calling any of the ones we have listed here.
Below are the top ten Sacramento used car dealers for you to consider. Remember, nothing beats carrying out due diligence when shopping around for a used car.
Our Selection Criteria
Each business is graded according to the following criteria:
Qualification
How qualified are they to do the work in their chosen field? Do they have any licenses or certifications?
Availability
Are they open during normal business hours? Are the hours clearly posted on their website and at their actual storefront?
Reputation
What are others saying about them? How well-known are they in the community?
Experience
How many years have they been in business? Have they won any awards or accolades?
Professionalism
How do they treat their customers? Are they courteous?
Now You Are Ready to Shop Used Car in Sacramento
Are you now ready to go shopping to buy a used car in Sacramento?
When shopping for such a car, it is vital to find trustworthy used car dealers to do business with.
Finding such a dealer is crucial if you are looking to have them service your vehicle as well.
It is a good idea to arrange an appointment with any of the repair companies of Sacramento used car auto dealerships on our list.
Also, it is good to have some questions prepared, as shown below, which will help you choose the best-used car dealer in Sacramento.
Do their reconditioned cars come with a warranty?
Do they have any kind of financial arrangements in place?
Will they assist with all the paperwork?
Are there any other fees that need to be paid before I have the car?
It is a good idea to visit the showroom to see what range of used cars they have before deciding which one you want. It will also help you get a better feel for the kind of customer service they offer.
Many Sacramento used car auto dealerships are highly-rated, so you don't need to travel far to find your next car. Why not call them to see if they can help with your specific needs. They come with the best business practices to ensure that all their client's needs are met.
Also, it's a great idea to ask family or friends if they know who are the best-used car dealers in Sacramento so that you don't fall victim to scammers and end up losing your hard-earned cash.
The integrity portrayed by our list of Sacramento used auto dealerships here is extremely high as they are all about providing satisfaction to their customers.
All of the above listed Sacramento used car dealers will walk you through the process of buying a car from the moment you walk into the showroom to when you return with your vehicle to have it serviced.