Top 10
Sacramento

Veterinary Clinics & Animal Hospitals
Top Best
Veterinary Clinics & Animal Hospitals
Are you looking for a doctor for your pets? You may be looking for someone who can check your pets needs, a veterinarian located near to where you live. In Sacramento there are a lot of veterinary clinics and animal hospitals that you can visit, and you will find the best of them listed below.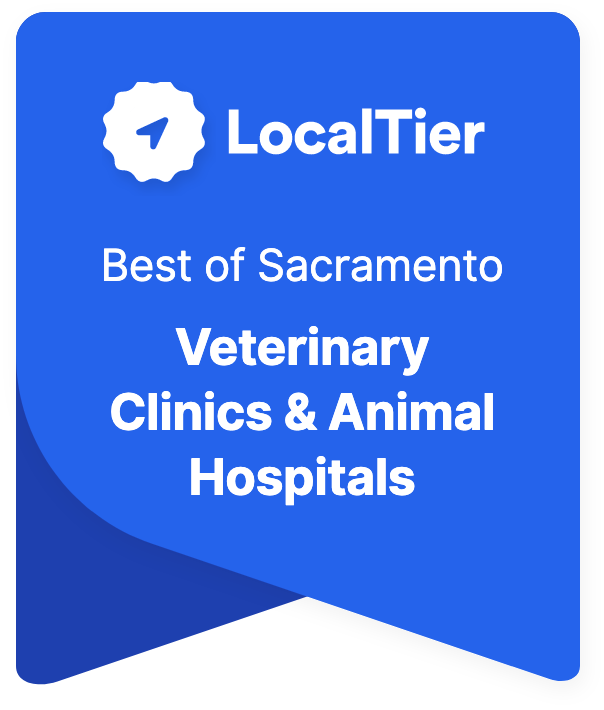 Top 10 Best Veterinary Clinics & Animal Hospitals in Sacramento
Anyone with pets will also need to have a veterinarian close by. Having a doctor close by in Sacramento will prove helpful for any medical emergencies. Pets are much a part of your family, and you love them dearly. It is hard to see them suffer when they get sick.
As soon as you notice something is wrong, you need to bring them to a trusted local veterinarian in Sacramento straightaway. A professional veterinary doctor needs to be attended to diagnose and cure them immediately.
This article provides a list of the top 10 best veterinary clinics and animal hospitals in Sacramento. These local clinics offer various animal medical services, from routine care to regular checkups, immunization, booster shots, and more. They can also carry out emergency surgeries should there be a need for it.
It is only natural for you to choose the best veterinarian for your dear pets. It is painful and hard to watch them suffer when they become sick. They deserve only the best medical and veterinary care possible.
Responsible ownership of pets entails a great deal of patience, effort and love. They need to be taken care of in the best way you possibly can. You'll find your pest love you back because of all affection you give them.
They know how to return this and can sense that you care for them even in the most simple of ways. When you show them how much you treasure them, they will let you feel how much they appreciate you.
Regular visits to your local veterinarian should not be stressful or traumatic. Instead, it must be enjoyable for you and your pet. These visits will help to ensure that they remain active and healthy.
Our Selection Criteria
Each business is graded according to the following criteria:
Qualification
How qualified are they to do the work in their chosen field? Do they have any licenses or certifications?
Availability
Are they open during normal business hours? Are the hours clearly posted on their website and at their actual storefront?
Reputation
What are others saying about them? How well-known are they in the community?
Experience
How many years have they been in business? Have they won any awards or accolades?
Professionalism
How do they treat their customers? Are they courteous?
Now You Are Ready to Book an Appointment with Sacramento Veterinary Clinics & Animal Hospitals
Trust and communicating openly with your chosen local veterinarian can go a long way. You must give your pets the best veterinary care you can get. Select a veterinary clinic or animal hospital staffed by highly professional doctors and is well equipped.
Check out our list of the top 10 best veterinary clinics & animal hospitals in Sacramento city and learn about their veterinary care services. Please select the best one who will provide your pets with the best health and wellness programs so they don't suffer when get ill.
Some of the clinics listed offer the following services:
Nutritional and behavioral advice
Prevent parasites and viral testing
Dental care
Anaesthesia and sedative treatments
Palliative management
Surgical operations and much more
Some of the veterinary clinics in Sacramento will even offer emotional support to pet owners to help them deal with the loss of any beloved pets.
Many of these local veterinary clinics in Sacramento have their in-house pharmacy. They can also carry out laboratory work such as x-rays and blood tests. It isn't easy for us to see our pets get sick, much more when they need surgery.
An excellent veterinary clinic should be equipped and prepared to handle any unforeseen scenarios. It would be wise to choose one with a good reputation and solid track record for veterinary medical care.
Choose veterinarians who are compassionate and genuinely care about people's pets when get sick. They should be treating your pets when it gets sick as if it was their own. This way, mutual trust can be gained and established.