Top 10
Sacramento

Fence Companies
Top Best
Fence Companies
#

1

A Fence Repair

A Fence Repair is a wood fence installation and repair service based in Sacramento. They have over 8 years experience working on thousands of wood fence installations and repairs. A Fence Repair guarantees its clients high quality work at reasonable prices. Some of the services they offer include Fence Repair, Fence Installation, Gate Repair, Wooden Fence Services and Gate Installation. It also offers free price estimates to all its clients. The owner Vadim D is also a family man and enjoys spending time with his family playing volleyball and arm wrestling in his free time. His customers are always impressed by his professionalism and have often referred him to their friends and family.

#

2

Belru Construction

Belru Construction is a family-owned home construction business based in Roseville. It was established in 2010 and has over a decade's experience in home building and home improvements. They have worked on everything from building new homes from scratch, extensive second story additions to even kitchens and bathrooms. At Belru Construction, they pride themselves for being responsible and accountable to all their clients. Through the leadership of their CEO Dmitriy Trepachko, the staff at Belru Construction provides high quality workmanship and are continuously learning to improve their skills. Dmitry is an experienced builder, project manager and entrepreneur. He uses his acquired skills to motivate his team. They are best known for their custom staircases, fine woodwork and high-end finishes.

#

3

Classic Fence Co.

Classic Fence Co. is a local fencing business based in Rancho Cordova. With several years of experience in the fencing business, they strive for quality craftsmanship and products. They make sure to use only the highest quality pressure-treated Douglas fir for their wood fences which offer excellent strength with tight knots and closed grain. They also specialize in other types of fences like aluminium and stone. At Classic Fence Co. they believe that a company is only good as its employees and have therefore taken extra time and dedication to train and properly instruct them on company expectations and standards. They also strongly believe in good customer service and community engagement and often partake in supporting community outreach programmes like scout troops, young adult ministries and veteran organizations.

11301 Folsom Blvd

Rancho Cordova, CA 95742

#

4

Ergeon

Ergon is the most customer-oriented construction company in Sacramento. They provide licensed works of a wide range, including fences, driveways, walkways, patios, and other objects. They provide stains, woodworks, gate, and chain links for their clients. Their experienced experts offer fast and friendly service focusing on customers' needs and preferences. They allow homeowners to forget about stress and anxiety about the remodeling of their houses' exteriors. They serve both individual and business estate using the latest techniques and methods. Ergon shares a free vision of the future design and inspires their customers for a happy life in renovated houses.

#

5

F&S FENCING

F&S Fencing is a local family-owned and operated fencing business located in Sacramento. They are dedicated to serving their customers efficiently and always deliver quality work in a reasonable time frame. One thing that makes them stand out is their good and quick communication when dealing with customers. They specialize in wood fencing and gates. They have experience building them from scratch or repairing those that have been damaged. The quality of their work is beautiful and outstanding which always leaves their customers overjoyed and satisfied. At F&S Fencing, they always guarantee quality workmanship as they make sure to only hire certified professionals who they further train and instruct to uphold company standards.

#

6

Lifescaping

Lifescaping is one of the best companies in Sacramento. They specialize in lawn services, building supplies, nurseries and gardening. Their experienced workers will help you meet all your needs with sand and gravel-related work. Their main priority is the supply of horse panels. Lifescaping offers its assistance in solving the issue with the supply of special metal roofing materials. They satisfy all the requirements and desires of their customers. They are pleased to answer all questions by phone or email.

6837 McComber St

Sacramento, CA 95828

#

7

Linmoore Fencing and Iron Works

Linmoore Fencing and Iron Works Inc is an ornamental iron company based in Citrus Heights. Established in 1995, they have over two decades' experience perfecting their quality and attention to detail. They offer various services like Chain Link Fence Services, Aluminium Fence Services, Automatic Gate Opener Repair, Fence Repair, Wooden Fence Services, Automatic Gate Opener Installation, Fence Installation and Gate Installation. At Linmoore Fencing and Iron Works Inc, they have a fabrication shop and showroom where their customers get a chance to choose fence, iron gate and railing designs as well as coat colours. Customers can also come in to see work in progress. They are known to surpass their clients' expectations through the quality craftsmanship and high-end work that they produce.

7512 Watson Way

Citrus Heights, CA 95610

#

8

American Energy Air & Solar

American Energy Air & Solar is a trusted air duct cleaning company in Loomis. They specialize in regular and emergent service of installation and repair of air heating and conditioning systems. They provide services for both residential and commercial clients. Their team has 40 years of experience in the industry. They are proud to work on a project of any complexity. Their primary goal is to make their clients happy and satisfied with the air they breathe in rooms. American Energy Air & Solar focuses on green and energy-saving technologies.

6301 Angelo Ct Ste 1

Loomis, CA 95650
Do you need the help of the best fence company in Sacramento? Getting the service of the right fence contractor may not be that hard if you know what you are looking for. There are several reliable fence companies in the Sacramento area that can assist you with all your fencing requirements.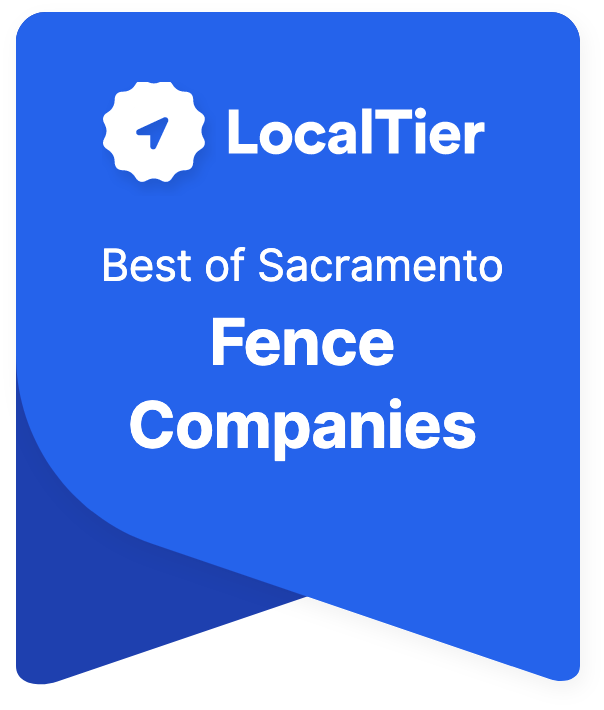 Best Fence Companies in Sacramento
Every home in Sacramento needs a sturdy and well-constructed fence. They build best fences primarily for security and peace of mind, while others build fences to have some privacy. Fences take different forms and are designed using different materials. There are fences made of wood, others are made of steel, while others are made of vinyl and chain links. You can always choose the materials to be used for your own fence. Each of these fence materials will have its own pros and cons. Just bear in mind that aesthetics also plays a big part in our choice of fences. Your best fence design will form part of the overall look of your houses. These fences will frame the whole structure. Imagine how your house will look if you take a picture of it with a well-made fence on its front yard. Beyond looking good on the outside, people build fences to define their property boundaries too, and these fences are there to keep stray animals from entering their yard.
As you build your fences, you need to get the help of experienced and skilled fence builders and contractors who can help you in the technical aspects, design, and installation of your chosen fences in Sacramento. You may also need to secure the needed permits for building these fences. Select those fence companies not just for these skills and labor but also for the necessary tools and equipment that they'll use in the building and installation of your fence. There are several reliable fence companies in Sacramento who can help you build your fence in lesser time possible. Hard work may be entailed but with their experience and expertise, building your fence can be done fast. Soon enough, you will be pleased to see your chosen fence standing well in your yard.
Our Selection Criteria
Each business is graded according to the following criteria:
Qualification
How qualified are they to do the work in their chosen field? Do they have any licenses or certifications?
Availability
Are they open during normal business hours? Are the hours clearly posted on their website and at their actual storefront?
Reputation
What are others saying about them? How well-known are they in the community?
Experience
How many years have they been in business? Have they won any awards or accolades?
Professionalism
How do they treat their customers? Are they courteous?
Hire the Best Sacramento Fence Contractors
One good and positive aspect of building a new fence is that it can boost up the value of your property. With this, it will be safe to work within a specific budget as some fences may really be costly and expensive. Choose low-maintenance types of fences to avoid incurring additional expenses in the future. Planning and choosing the right fence company to hire will be an advantage. You may choose to select those fence companies who are just located within your Sacramento area. This can help you save precious time in logistics with ease of transport for your fence materials.
Some fence companies offer free estimates. You may ask these best fence contractors by calling them up or by inquiring thru their online channels. Do they offer a warranty for labor and services for fence construction? Do they use high-quality, time-tested materials? Do they build weatherproof fences? These questions will help you settle with your choice of fence company and can mean less worry for you. Other plus factors will be discounts and freebies that they can give you. Most fence companies serve both residential and commercial customers. Some of these fence companies offer financing and easy payment options, from installation to repair, including removal of existing fences.
To help you find the best fence contractor to build and install your fence, a list of the top 10 best fence companies in Sacramento is included in this article. Call them up to inquire about the different services that they can offer. You may also ask them about the scope of fencing services that they provide. Go and ask for a free quote too, for your fence requirements. Building a new fence will not only give you a fresh new look for your home, but it can also reward you with some peace of mind.