Top 10
Sacramento

Sushi Restaurants
Top Best
Sushi Restaurants
Are you craving for a fresh sushi roll but can't find the perfect sushi restaurant near you? Regardless of whether you want a traditional or a customized one, you'll know good sushi when you taste one. To help you find the best sushi place, you may check the list of the best sushi restaurant in Sacramento to make your search easier.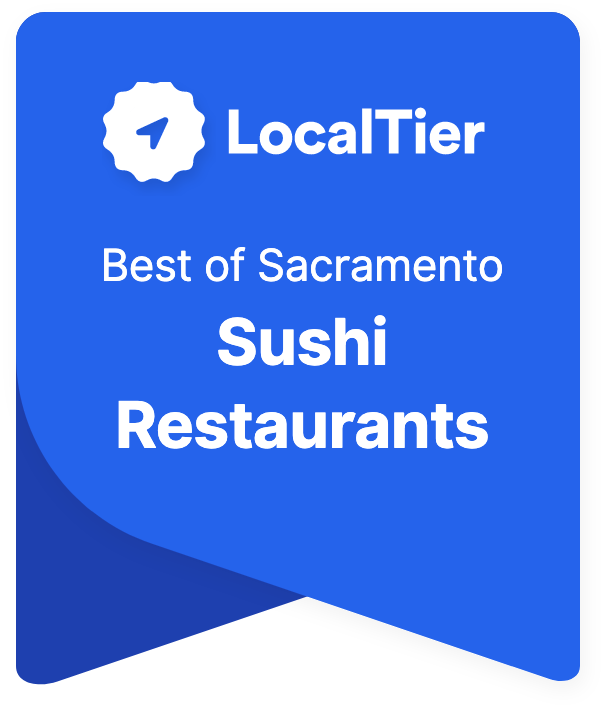 Check Out The Top Sushi Restaurants in Sacramento
Not everyone knows what sushi is. Sushi is a popular and well-known Japanese dish that is now being enjoyed all over the globe. Authentic sushi is a mixture of Japanese rice, white vinegar, fresh seafood, and vegetables. Originally from Japan, sushi, because of its unique taste and distinct flavor, was quickly embraced by other countries. Different varieties of sushi have evolved through the years. Making sushi takes special techniques and methods. Sushi is carefully rolled by hands using native bamboo mats. These sushi rolls are then cut by a knife to form mouthful slices. Good sushi relies on its rice. Traditional sushi chefs in Japan spent years mastering this technique. There are no strict rules regarding the type of rice to use in making sushi, but medium-grain rice is often used in most sushi restaurants. If you want an authentic Japanese sushi experience, however, short-grain Japanese rice is highly recommended by most sushi experts. One distinct quality of sushi is its freshness.
The best sushi restaurants in Sacramento offer different variety of sushi to their customers. All these sushi restaurants have diverse menus to cater to the cravings of their global customers. These Sacramento sushi restaurants offer a wide variety of fresh seafood selections and premium rice to give a closest authentic Japanese sushi experience without leaving the city. Their sushi bars are laid with endless unique flavors to make your visit all worth it.
If you do not have the time to dine in these restaurants, some of these sushi restaurants also offer sushi take outs and delivery so you can enjoy these delights in the comfort of your homes.
Our Selection Criteria
Each business is graded according to the following criteria:
Qualification
How qualified are they to do the work in their chosen field? Do they have any licenses or certifications?
Availability
Are they open during normal business hours? Are the hours clearly posted on their website and at their actual storefront?
Reputation
What are others saying about them? How well-known are they in the community?
Experience
How many years have they been in business? Have they won any awards or accolades?
Professionalism
How do they treat their customers? Are they courteous?
Now You Are Ready to Visit Top Sushi Restaurants in Sacramento
It is hard to find fresh and savory sushi nowadays. The process of making sushi might look simple for some, but for sushi fans and chefs, creating one is a very meticulous process. It requires skills and talent honed for many years to perfect the art of making sushi. The best sushi restaurants in the city of Sacramento guarantees that they put their hearts in every meal they serve to their customers. Their top priority is the satisfaction that they would give to their loyal diners. These sushi restaurants in Sacramento can make you savor the authentic Japanese sushi experience without leaving the city or your home. Their delivery services guarantee that your sushi will be delivered to you as fresh as possible, in front of your doorsteps, to give you the best sushi experience. Are you craving the mouth-watering goodness of freshly rolled sushi? Just give these sushi restaurants a call and you'll have them in no time.
Check out the compiled list of the Best Sacramento Sushi Restaurants in this article. This list of the best sushi restaurants in the city can be your guide to have the finest sushi dining experience to savor and enjoy.