Are you trying to find the best local Sacramento Banks for your personal and business banking needs? Amidst the onset and trend of online banking transactions, choosing a nearby local bank is still a wise move.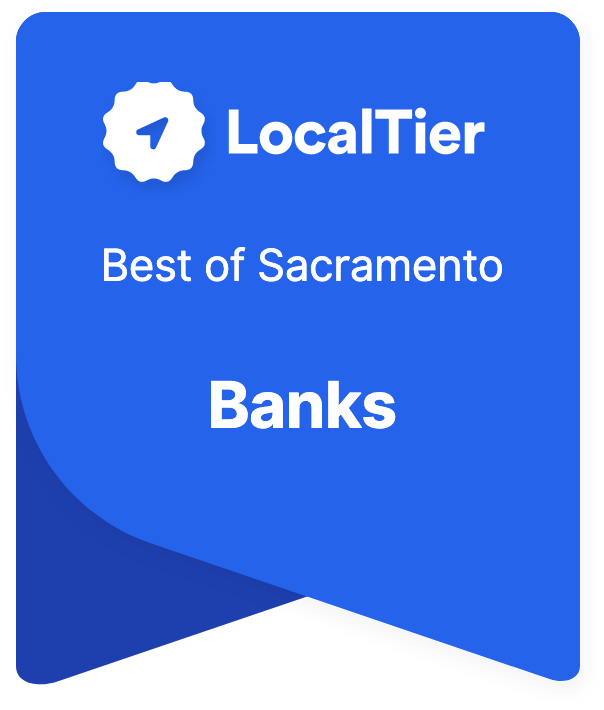 Local Sacramento Banks Near You
You need to manage your personal and business finances daily. To do this in a nearby local bank will make it a lot easier for you. Your banking transactions can be done swiftly with fewer hassles and worries. As you move towards the trend of online banking, it will be a sound idea to have your local Sacramento banks nearby. This will help you settle any urgent personal and business banking needs in a jiffy. These local banks will make it easier for you to process all your personal and business banking needs. They can answer all your bank queries whether thru personal visits or by accessing their online banking applications.
If you live within the Sacramento area, there are several local banks that can cater to your banking needs. It can range from regular savings of withdrawal and deposits, funding current accounts, securing loans, to managing trust and investments funds in this article you will find a list of the Top 10 Best Local Sacramento Banks. This will be a handy reference to help you select which local bank is the best choice to handle all your banking needs, whether for personal or for business. You can just select the bank of your choice, open an account, and proceed from there.
Going to these local Sacramento banks will help you complete all your banking deals fast and easy.
Banking is a very important aspect of financial management. Your peace of mind is their topmost concern. To keep your funds safe and secure, you must select a local bank with a solid track record and good reputation. Always make sure to choose a local Sacramento Banks that you can trust. Investing is crucial especially for your hard-earned savings. Securing loans and settling the dues on time can be easily done in a nearby local Sacramento banks. This will help you acquire and maintain a good credit standing. You can also do quick payment transactions, currency exchange, and do your salary check encashments with these banks. If you live within the Sacramento area, this list of reputable banking institutions can provide you with the best banking service possible, for both online and personal transactions.
Our Selection Criteria
Each business is graded according to the following criteria:
Qualification
How qualified are they to do the work in their chosen field? Do they have any licenses or certifications?
Availability
Are they open during normal business hours? Are the hours clearly posted on their website and at their actual storefront?
Reputation
What are others saying about them? How well-known are they in the community?
Experience
How many years have they been in business? Have they won any awards or accolades?
Professionalism
How do they treat their customers? Are they courteous?
Find the Best Sacramento Banks
A lot of people nowadays are always rushing. They are so busy keeping up with their hectic lifestyle. They just don't have much free time on their hands. Only a few minutes are left in their valuable time to spare for running banking errands. Doing some quick personal and business banking transactions will be a big help to manage their tight schedules. These are the basic reasons why ATM machines come in handy for simple bank transactions. Most local banks have several ATM machines scattered within the entire Sacramento area. This is to ensure that all your urgent basic banking transactions are covered. For both personal and business banking requirements, a nearby local bank is perfect for the modern-day professionals who are always on the go. The less time spent doing these bank tasks, the better. Extended banking hours will be a bonus too, especially for those working on off-hour schedules.
Several Sacramento local banks offer several personal and business banking services like free checking, cash incentives for newly opened accounts, checking accounts that earn interest, and a lot more. These local banks can also provide services for small to medium enterprises (SME's) as well as for large corporations. They can tailor-fit their service to cater to their customer's specific banking needs. To help you select, you can just refer to this list of the top 10 best local Sacramento banks. You may check on each of their enticing offers to help you choose the best bank for you. You must also consider a bank with a solid and reputable background. Check the quality of banking services that they provide. Do they provide specific banking products for both personal and business banking transactions? You may also do some research on the customer's reviews which be a helpful guide too. This list of the Best Sacramento Banks may be a handy guide for you. Remember, choosing the best bank to handle all your banking needs makes a big difference in managing your personal and business finances.